On your Wedding Day… Dare to be different!!!!
TYING THE KNOT…….Bridal Packages available by appointment
Private lessons available at Sydney, Concord, Woodcroft, Surry Hills,  Central Coast, Newcastle.

We have introductory 4 Lesson package starting at $390 for your own choreographed dance with one of our instructors.  We also can provide entertainment by Sydney Swing Katz at your
reception and refer you to a Wedding Cake Specialist with a difference.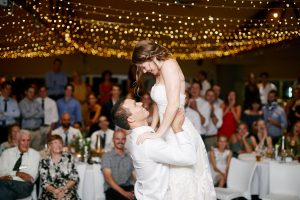 Check Brittany & Stuart's wedding dance

Take time out with one of our team members and tell them your story.
Every couple has different expectations and reservations.
Let us help you with your Special Day.
We can choreograph from a simple basic first dance to a choreographed theme.
What we need to know?
Reception floor area size (choreography purposes)
Is the choreography for the bride and groom or bridal party?
Is it on a boat cruise, outdoor or indoor area?
Dress Attire (some clothing may have restrictions with  lifts and tricks)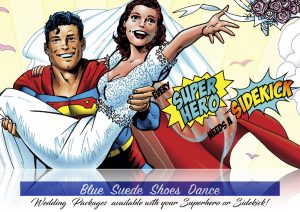 Bridal Dance Lessons Last Minute one off starting at $120
Bridal Dance Packages starting with 4 Lessons $380/$450. Additional lessons  will incur a further fee of $90
Choreographed Wedding Dance for the Bride & Groom with your chosen song
Choreographed Bridal Party themes
Basic Waltz Lesson
We recommend 
-Entertainment by The Sydney Swing Katz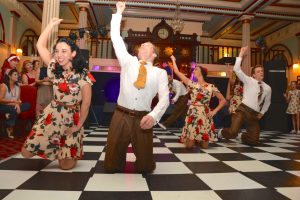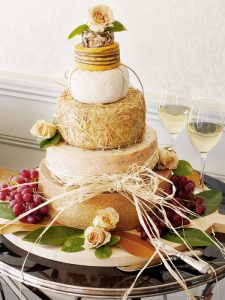 -Wedding cake with a difference – Formaggi Ocello
– RocknRoll or Swing Bands please email us
More Bridal Packages available …book now!
or ring for more details 0414 938623