View the profiles of our valued staff right here.
Anna Ocello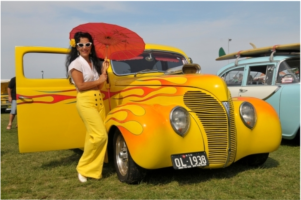 Anna Ocello
Principal Director
Anna Ocello is the founding member of Blue Suede Shoes Dance School established in 1992 and now in its 27th successful year. Her first studio was opened in 1992 at Ashlar Golf Club in the Blacktown District of Western Sydney. She began with teaching RocknRoll, Latin and Social Ballroom classes, specialising in teaching children from beginner through to competition levels.
Anna commenced dancing in Parramatta with the Amercian Franchise Group "Fred Astaire Dance Studio". The passion and obsession developed as a student brought her to continue at a more serious level with the view to teach others. Her studies continued at Alex Schembri's Dance Studio at West Ryde where Anna received her first qualification in Ballroom with the FATD (Federal Australian Teachers of Dance) at Associate Level.
Anna developed a love for RocknRoll and Swing and studied the style relentlessly. Anna's skills were derived from private lessons, workshops, competitions, and researching videos and books. Joining the SATD (Society of Teachers of Dancing) and receiving her second qualification in RocknRoll at Associate Level brought her to another organisation The Australian RocknRoll Dance Council Inc. (ARRDC).
This organisation held competitions at all levels and held titles from National, Australasians, South Pacific's Championships, NSW State Titles and Festival days. Blue Suedes Shoes Dance School students excelled in the competition circuit and developed many champions at all levels, especially in the juvenile to youth area.
Numerous titles were won by Anna and her son in the Mother & Son events and Professional with Under 16yo. Anna has been grateful for the success during those competition years simply for the fact that Anna can see her rewards now with the same juvenile and youths (who today are adults) pursuing a dance career.
Later becoming a member and Licentiate of the ARRDC and secretary of the Board for (NSW). Anna has also developed a training program to help trainee teachers in their chosen field to improve and enhance their skills for a successful career in dance. The program is based on regular privates & workshops in theory and practice.  In 2017 Anna left ARRD and new body was formed - the NSW RocknRoll Association which Anna is one of the co-founders of.
Anna's priority still lies with the dancing first and foremost.  The studio has expanded and now covers a vast section of Sydney, from the inner west Concord to Emu Plains, Plumpton, Camden and the Central Coast. In 2014 the studio added a new venue in the Newcastle area.
Anna first began to teach ballroom and still provides 4 week short courses in this style.  In the early 1990's it was Rockabilly and RocknRoll that changed her course and still continues to teach these styles to this day as well as specialising in all styles of Swing, Lindy Hop and & Charleston.  More recently added Balboa, Collegiate Shag and St Louis.
Justin Di Paola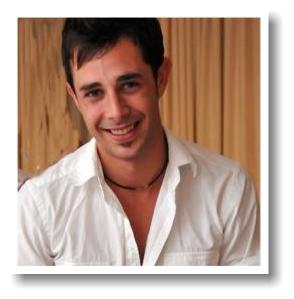 Justin Di Paola
Manager
· Head Choreographer Swing  Katz · Manager Blue Suede Shoes Dance School · Dance  Instructor
Justin has been dancing ever since he could walk! He has won Juvenile, Junior and Youth titles and continued winning as an adult. His 'rubber legs' quality allows him to perform spectacular stunts on the dance floor.   Justin's passion for dancing and keeping the original form of RocknRoll and Swing dancing alive continues with his teaching career.  His flair is speed and styling along with his fancy footwork.  You can now learn with Justin at his Sydney venues in Concord and Emu Plains. Justin also teaches for Blue Suede Shoes Dance School at the  Woodcroft Venues.   A side kick from teaching Justin is  co-founder and head choreographer of the  professional dance troupe "The  Sydney Swing Katz". The troupe is available for corporate gigs. wedding functions and festivals. The group is in its  19th year and very high Sydney profile  and popular with a  mammoth 84 gisg in 2012.  Justin has expanded the Swing Katz to include the Canberra region. Justin is also in partnership with James Star forming their own DJ services now and are knows as "DJ Dipsta".     Additional titles held:  City of Sydney Championships, NSW State Titles, Australasian RocknRoll Championships, The South Pacific Championships, The Southern Cross Rock 'n' Roll Championships,  Crown Casino Rock 'n' Roll Championships in Melbourne and The South Australian Rock 'n' Roll Championships. • 1996 Winner of Perpetual Trophy for Best Juniors at NSW State Titles • 1996 Certificate received from Local Member of Parliament John Aquilina for achievements attained at the South Pacific Rock n Roll Dance Championships • 1997 Nominated for Australia Day Youth Awards in Junior Category for Dance • 1998 Winner of The Blacktown City Sportsperson Awards for Dance Category • February 2000 Commenced performing for Australian Swing Band "Swing City" • June 2000 Runner up in The Australian Ballroom Championships - Rock 'n' Roll and Jitterbug category • October 2001 Won Australian South East Rock & Roll Senior Championships in Victoria • Oct & Nov 2001 Finalist in the top 3 for Rock and Roll and Jitterbug categories at the 'Best of the Best 2004 - Winner of Marrickville RSL RocknRoll Dance Championship - $20,000 prize money with partner Kelly
James Star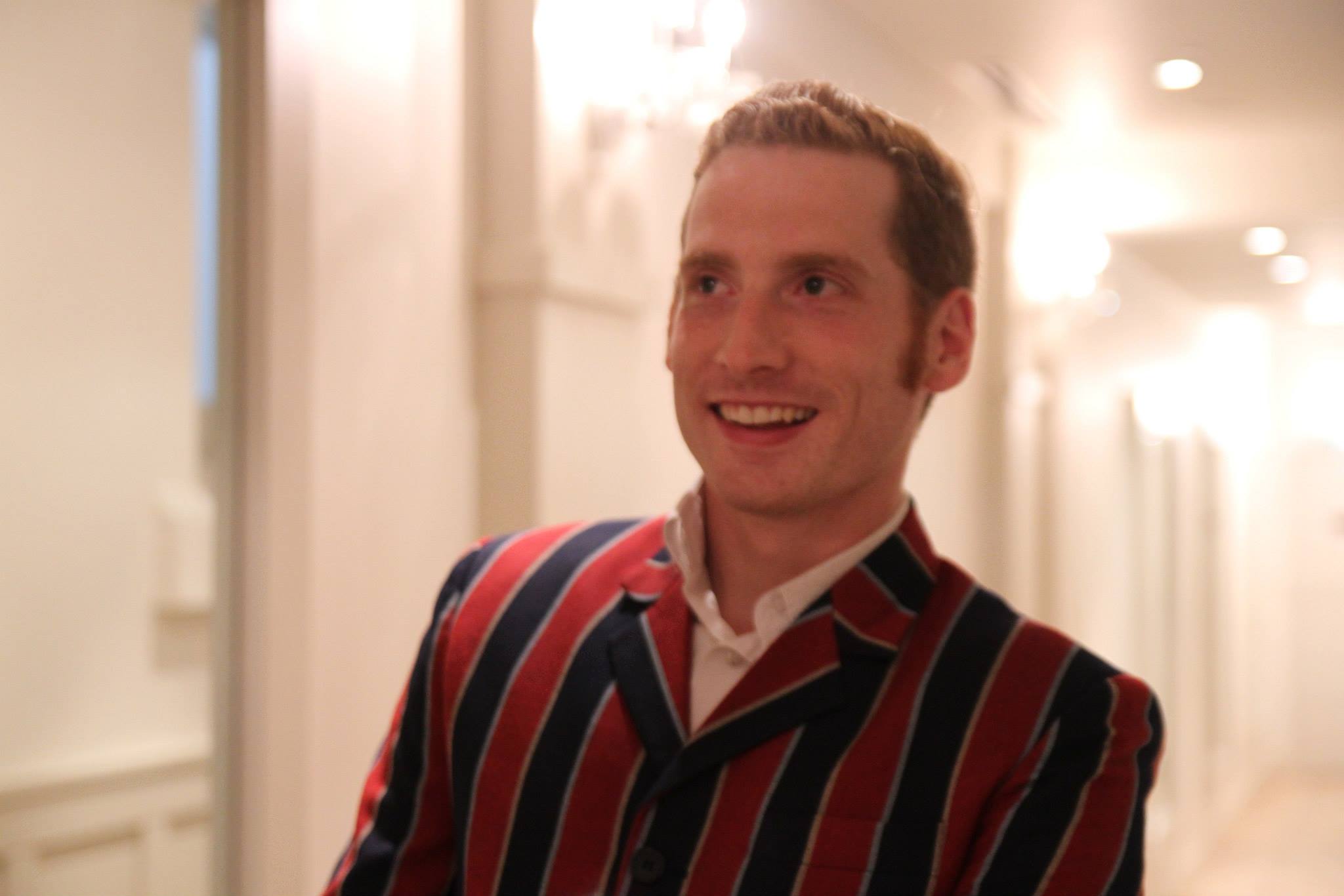 James Star
James is our head instructor at Blue Suede Shoes Dance School and has 15 years dance experience along with 10 years teaching experience. James brings a relaxed and fun approach to his classes. If you don't learn, laugh and have fun at the same time you haven't experienced his classes.
James has many achievements under his belt; competitions (including state title winner at WSDC's State Titles 2014) and performances with the Sydney Swing Katz (including Big Day Out and the Harbour Bridge 80th Birthday).
James teaches at Concord, Camden RSL, Katoomba and Surry Hills.
Suzie Braumann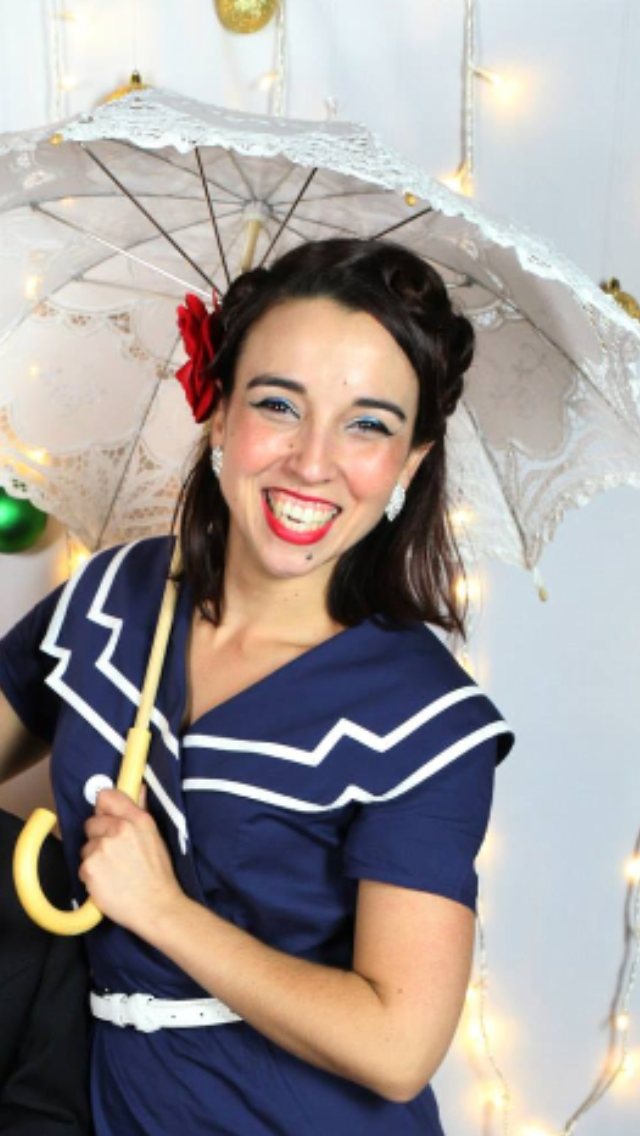 Suzie Braumann
Suzie has been dancing with Blue Suede Shoes for over 14 years and has been on our teaching staff for over 10 years. She currently performs in the Sydney swing Katz performance troupe where she brings her love of dancing and music each time she steps out onto the floor.
She has been competing for over five years, winning open state titles in Swing, Rock and Roll and Rockabilly.
Suzie consistently brings her fun, energetic and humorous side to all classes. She shares her love for the up and coming generation of dancers, taking charge of our children's classes in Sydney.
Monia Krohnert
Monia Krohnert
Monica is our wedding planner and takes private tuition in choreographing your special day to the song of your choice.  Taking special individual care to each couples needs and making that first dance unique and a memorable occasion.
Monica has been teaching for 8 years and dancing for over 15 years.  Monica has danced ballroom, latin, rocknroll and swing/lindyhop. She has also competed for many years and still competes to this day taking the NSW State Titles Adult RocknRoll Open Event in 2017.
Monica is  also a member of the Sydney Swing Katz and a troupe performer and has travelled interstate and overseas to perform.  This experience  has assisted her with her teaching and her passion and enthusiasm is evident in her classes.
Her loves are travel and desserts!