Christmas time
My favourite seasons of the year Summer and Christmas!
It's been a whirlwind of a year for us and our family. So much to be grateful for. I live by the "ask and you shall receive" motto. Sometimes you have to wait a little longer than you may want.
This season try not to get caught up on the stress of Christmas. That's not what this festive season is about. I have heard so many over the last month talk about being stressed around Christmas. Change your perspective Less is more. Slow down… Life is short.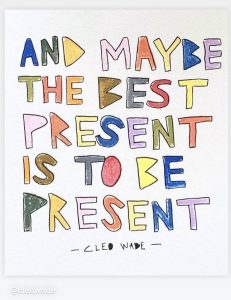 White Christmas Party
Thank you to all who participated in the White Christmas Party and the end of year Christmas Dance routine. I was so impressed to see so much White in the room. Jive Bombers played to the dancers and we didn't expect anything less. It was such a great night and the club management and staff were amazing. I was so pleased to get around and talk with so many and relax and get a few dances in.
Congratulations to the best dressed table The Fosters.
Congratulations to our best students Phung and Irene
Congratulations to all raffle winners and a big thank you to Tracee Geddes for her
generosity.
The Best Couple Trophy is yet to presented and will have to wait till later this week.
I will keep you in suspense till Friday night.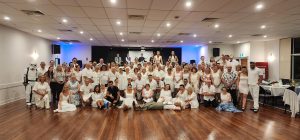 Grateful
I want to take this opportunity to thank the staff and team at Blue Suede Shoes Dance School. This year we celebrated 32 years never would I have imagined I could give up my 9 to 5 job and do what I love and with such great people around me.
Closing dates
Gosford ended last Thursday 7 December
Emu Plains class ends Monday 11 December
Concord last class ends13 December
Clarendon Tavern class ended 7 Dec BUT join the Christmas Party 14 Dec $10
Resume Dates
Emu Plains resumes Monday 16 January
Concord 18 resumes Monday January
Gosford & Clarendon resumes Thursday 1 February
Please check back early January for confirmation just in case of any changes.
Christmas Vouchers
Looking for a gift? Have you thought about giving an experience? How about the gift of Dance!
We have dance vouchers available starting from $70 for a 4 week pass postage included or email service.
Happy place Happy Feet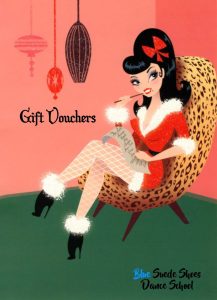 NSW RocknRoll Dance Competition March 2024
We are in preparation to bring back our dance competition. It's hard to believe the last competition was in 2019. More details coming in January as we await confirmation of venues. In the meantime if you are interested in competing please let your teachers know and book your private lessons in January. There is a lot involved behind the scenes and we will be looking for volunteers on the day. We are also seeking sponsors. If you would like to sponsor an event please let me know by return email and I will send the sponsorship form.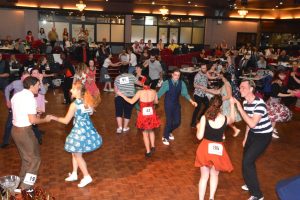 That's it for another fantastic year wishing your all the happiest and healthiest 2024!
May all good things come your way and more!
Saying
You manifest more by letting go than you do by holding on
Maryam Hasnaa
Happy Cnristmas
Anna & Justin