Life is a dance! Taking one step at a time at our own pace in our own rhythm.
Celebrating our 30th Year!
Glad to be back in 2021 and welcome to all our new Beginner students. This month sees us back at all venues.
There have been some changes to the admin but the dancing is all the same as is our team.
We are also excited to announce we are 30 Years Young this year. We have definitely seen some changes in the last 3 decades none so much like 2020.
One thing for sure is we have changed for the better just like a fine wine.
Student Spotlight
In celebration of our 30thBirthday we have introduced a student spotlight segment this year.You may have noticed our few videos posted on Facebook in the last 3 weeks.Next week I hit Sydney.It's been a lot of fun getting to know our dance family.
Stay tuned for our Staff Spotlight which will be coming up soon.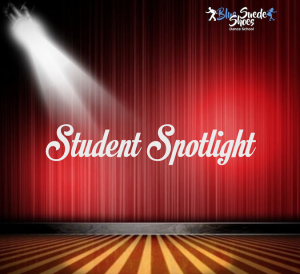 Where to Dance?  Our Locations
Concord, Emu Plains, Camden, Woodcroft, Katoomba and Gosford
How much does it cost?
Casual fees
$16 Woodcroft & Gosford
$15 Emu Plains, Concord, Camden & Katoomba
Lesson Pass
4 Lessons $60
Private Lessons start from $80 varies according to duration and venue hire (per couple or per person)
Payments may be made
Online, bank deposit or cash
Please note online and credit cards incur a $1 processing fee
New Courses
We are welcoming beginners back in 2021.
Blue Suede Shoes Dance School has a registered Covid Plan with NSW Health and QR code check in is available at entry.For those without a smart phone we have a register concierge available.
Woodcroft
Please note we have a shortage of Leads in our RocknRoll Beginners class at our Woodcroft Venue.Please spread the word to help this venue grow.We are on a 3 month trial at this location.It has been a challenge to get this venue to its former glory.Woodcroft was our largest attending venue and our longest standing venue (20years) before it burnt down in January 2015. We were the first dance studio to hire the hall twice a week back in 1995.I thank you in advance for your support.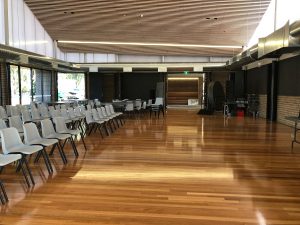 Restrictions Easing
With Restrictions relaxed we still need to be in keeping with our Covid Plan.Therefore the 1.5sqm rule still applies at entry and exits of venues.Please note some venues, for example, Gosford and Woodcroft have surveillance cameras and extra attention is recommended when outside the building perimeter.
*Hand Hygiene is provided.
*Masks are optional.
*2sqm rule applies in all our venues and chairs will be placed accordingly. 
April Dates
Dayslight Savings Ends Easter Sunday 4 April
Easter Weekend dates Good Friday 2 April
No Woodcroft on Thursday 4th and 15 April
Seniors Week 13-24 April
Anzac Day Sunday 25 April
Please note Thursday 1st April and 15thApril there will be no classes.There has been a previous booking prior to our coming back to classes in 2021.

Remember
Please be reminded if you are unwell stay home and as a courtesy can you please text or email us. Please check in at entry using QR Code provided.
Best for Last..Do you want to know a secret?
The much anticipated event!!
Welcoming you back to the dance floor with theAston Martinis.
Please note this event is offered to Blue Suede Shoes Students.
Fri 9 April  7.30pm Emu Plains
Tickets $35 VIP Pass Members $30
Saying
What would you ask for if you knew the answer was Yes?
From the team at Blue Suede Shoes
Thank you for your support
Let's keep dancing