It's PARTY SEASON ….together in November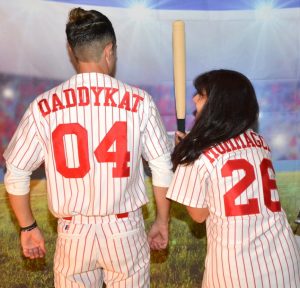 Welcome
Read all "About Us" at your leisure and get familiar with our website.
We post our News bi-monthly and the next issue next year will be in January.
Don't forget to follow us on Facebook for all your daily class and events update.
Is this your first time at BSS Dance? We have a Gig Guide which is updated every
Wednesday just visit our link here and all previous Newsletters are kept in the archives and can be read at your leisure.
For a full class schedule please visit this link and then go to Sydney or Central Coast link
This is your News! so relax put your feet up and read on!

What's in this issue?
HALLOWEEN THEME – WOODCROFT 31 OCT
MEDALS TEST
TIMBER & SOLE II
PJ CHRISTMAS PARTY
KATZ KOAST WORKSHOP SAT 16 NOV
CHROMEFEST WRAP
CLOSING DATES

Happy Halloween Social
This Thursday night at Woodcroft join us for our regular RocknRoll Class at 6.45pm
followed by our Halloween Social Dance. BYO nibbles welcomed.
All students from all venues welcomed. Let's have fun and  Dress in theme.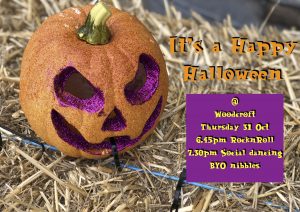 Medals Night Thursday 7 November
We have a handful of students dancing at the next Medals night at
Woodcroft Neighbourhood Centre at 7.30pm. Spectactors welcomed.
The RocknRoll Class will go ahead as scheduled at 6.45pm.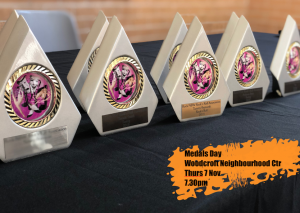 Timber & Sole II
Saturday 9 November Surry Hills
Pop into the big smoke on for the next Timber & Sole Social with Dj Limpin Jimmy. A group of us from the coast will be training it down and anyone is welcomed to join us.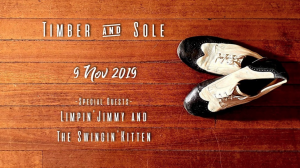 KATZ KOAST WORKSHOP
Heads up guys and gals the next Katz Koast Workshop is on Saturday 16 November at
East Gosford Progressive Hall 11.30am-1.30pm.
Bring joggers, dance shoes, hand towel and bottled water.
$30 payable in advance to confirm the teaching staff.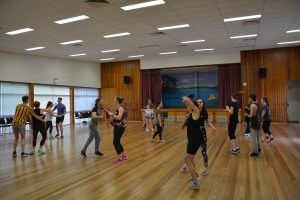 Once a Month Monday night Jazz
The Central Coast Leagues Swing Dance night with the Con Artists Big Band continues from strength to strength each month. If you haven't been down there yet catch them on
Monday 25 November for the last one of the year.
Pyjama Party
Can't wait for our Christmas Pyjama theme party on Saturday 30 November at
Castle Hill Bowling Club with Aston Martinis.
The Christmas Party is a sell out!! Only Standing room tickets available now.
Doors open 6.45pm for 7.15pm start.  There is a bistro available and car park.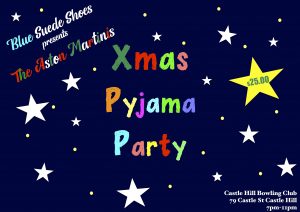 Closing dates for 2019
Ettalong 18 November last night (students welcomed at Gosford after this date)
Emu Plains & Camden 9 December
Toukley 3 December  (Reminder no class Melbourne Cup Day 5 November)
Gosford & Concord 11 December
Woodcroft 12 December
ChromeFest Wrap
Well it's a wrap for another year!  3 days at the stall and 2 big nights entertainment! I would like to send a Special thanks to all the helpers, volunteers, students and staff who helped us at the One of a Kind Stall this year.  It was definitely a challenging couple of days with the gusts of winds but we survived.  We are truly blessed with wonderful friends.  From pack up to set up, grabbing cuppas and lunch for us and holding the fort down during the winds and to all the sales staff who worked across the 3 days. You are appreciated xxx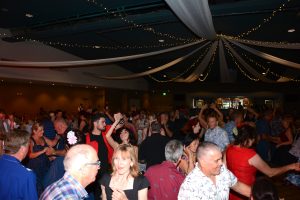 Thank you & Keep Swingin'
Mamma G Cat & Daddy Kat