Winter has come
Go out and have some Fun
On the dance floor we play
All Night and Day!
Up Up and away! some of our staff are travelling to The Summer Jamboree therefore there will be some disruptions to the Emu Plains and Concord classes this month until mid August.
DANCE CLASSES
EMU PLAINS Monday nights continue with Intermediate RocknRoll until mid August. All other levels and classes will return in August
CONCORD Wednesday nights continue as normal.
Our friendly staff will be there to greet and teach you each week but some familiar faces will be absent.
ONLINE CLASSES GOSFORD these classes will continue there will be a 1 week break next month. Usually during a 5 week month we have a break on week 5. Please note August is a 5 week month but we will be having Week 1 off instead of Week 5.
GET READY TO GET LOOSE
It's time to get your social calendar in order and Save the Dates for the following festivals.
RETROFEST PORT MACQUARIE PANTERS Tickets available online 25-27 August
HUNTER VINTAGE & RETRO FAIR West Wallsend Workers Club 2 September
NELSON BAY ROCKNROLL 20-22 October Free event held at Nelson Bay RSL Club
CHROMEFEST 27-29 October various events indoors and outdoors
CRANK IT UP Follow them on Facebook or visit their website for updates 17-19 November
END OF YEAR CHRISTMAS PARTY Date and venue TBC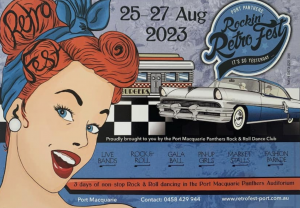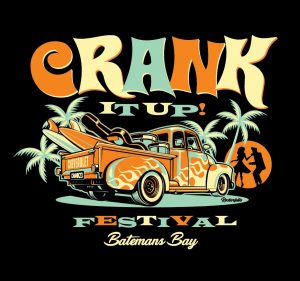 Tickets for the following events at ChromeFest are available as follows
ChromeFest Sockhop Friday 27 October at Gosford. Another batch of 30 tickets have been released. Tickets may be purchased via Blue Suede Shoes Website Event tickets page or email me directly.
ChromeFest Saturday Night Jive Saturday 28 October Mingara visit ChromeFest.org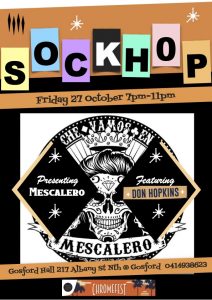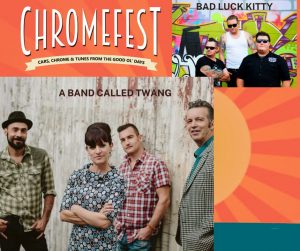 Song for the month Drift Away
Give me that beat and free my soul
I wanna get lost in your Rock and Roll and drift away
Dobie Gray
That's all Folks!
Don't forget to get up and dance and move to the groove!
Anna & Justin