Welcome
We have so much to warm you up this Winter. Something for everyone from dance classes to dance events, festivals, workshops and competitions.
Read all "About Us" at your leisure and get familiar with our website.
We post our News bi-monthly and the next 2 issues this year are September & November.
Don't forget to follow us on Facebook for all your daily class and events update.
Is this your first time at BSS Dance? The Gig Guide is updated every Wednesday and all
previous Newsletters are kept in the archives and can be read at your leisure.
This is your News! so relax put your feet up and read on!
This issue
Woodcroft venue  is back
Christmas in July Coast Shelter
WSDC NSW State Titles
Swing Katz Coast Workshop
Chromefest Gig Update
St John Spring Social
Going back home to Woodcroft Neighbourhood Centre
Our venue for 20 years (1995-2015) has now been rebuilt and ready to open its doors.
It's been a long 4.5 years in the building process.
Woodcroft Neighbourhood Centre re opens Thursday 1stAugust
65 Woodcroft Drive Woodcroft.
This will replace our so called "temporary venue" Plumpton Neighbourhood Centre.  We hope all our students will follow us back to our old "new" premises.
August is our Birthday month – 28 years!
So please come along to the Opening Night at Woodcroft. You may register and buy your lesson passes/courses for the upcoming term and cash in the Birthday Spring
Savings. There will be a class at 6.45pm with an opening social celebration from 7.30pm to 8.45pm.  Check out the beautiful venue and the surrounding lake and outdoor area.
Nearest railway station Doonside or Blacktown and you will need the Woodcroft bus. Ample car park and only minutes to Woodcroft Plaza.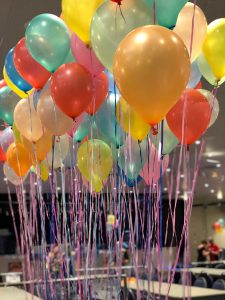 Winter Courses
New month gives you the opportunity to invite your friends to start in our beginners
classes.  If you have been dancing in beginners over the last 3 months and would like to try
Intermediate this is the opportune time to move up and give it a go.  Please visit our Lessons Page for full schedule for either Sydney or Central Coast.
Woodcroft Thursday 1 August
Ettalong Monday 5 August
Toukley Tuesday 6 August
Please note Mayfield Uniting Church & Casula Community Centre will close for  Winter break this Monday 24 June and until September
ATTENTION– The following venues are closed on the following dates
Ettalong –Monday 1 July
Plumpton -Thursday 27 June
Toukley – Tuesday 2 July
Gosford  – Wednesday 3 July
Upcoming Blue Suede Shoes Dance Events
Coast Shelter Christmas in July with Lucky Seven 
Central Coast Leagues Club Sat 27 July 7pm 
The anticipation is killing me ….5 years in the making and only weeks to go!
This event has now been themed "Gangster".  You may choose Gangsters from any period 1920s, 1930s, 1940s etc.

Please note this is an annual Charity Event and we would really appreciate if you can dig deep and donate non-perishable food, clothing, toys, toiletries etc. Students may bring their donations along to class and guests welcome to bring them on the night.  There will be boxes marked Coast Shelter to place your items.
Cash donations are accepted but must be placed in a sealed envelope with your name and address for receipting purposes.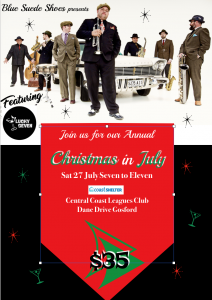 Chromefest Sockhop Update Saturday 26 October
Mingara Recreation Club
Double Header Ross & The Wild Boys & Smokin Wingtips
If you haven't bought tickets yet please get in quick to avoid disappointment. Each year we have had to turn people back once sold out. There are only just under 20 tickets left.  Great venue in the auditorium at Mingara Rec Club. Plenty of parking, bistros, bars and cafes.  Great dance floor!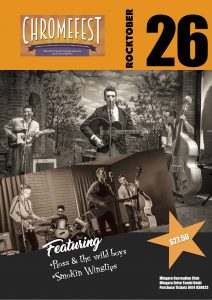 Chromefest Friday Bop Friday 25 October Mingara Recreation Club
Ezra Lee & his band with Dj Gav Bean
Don't forget the big one on Friday night Ezra Lee and his band from Melbourne with
headline Chromefest with the popular Dj Gav Bean.
Tables of 10 are available if you wish to book a group.  The largest dance floor at
Chromefest this year with a seating capacity of 300.
Not to be missed!
Tickets available now at this link $30 plus $1 processing fee.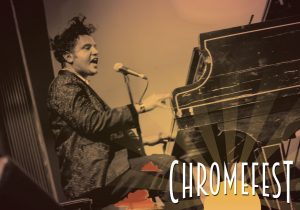 WSDC NSW STATE TITLES Sat 10 August
6 weeks to go!!
Be sure to get your entry forms by 15 July. Late fee incur after this date.
Please note the change of venue
Greyhound Social Club Yagoona,
140 Rookwood Road Yagoona
For all competition details visit this link
Spectactor tickets are available now visit the link here almost half gone.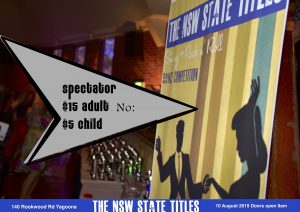 We are still looking for Sponsors.  If you wish to Sponsor please email
nswstatetitles@outlook.comfor Sponsorship form and details.
For Accommodation for all our interstate guests please see list below
Greenacre Hotel
Travelodge Hotel Bankstown
The Palms Hotel Greenacre
Hume Hotel
The Rydes Bankstown
Twin Willows Hote Bass Hill
Sleep Express Chullora
Bankstown Motel
Spring Fever! St Johns Heritage Hall Social Woy Woy
Swing into Spring and Save the date Sat 14 September for our next social at St John's.
All welcomed $8 at the door.  Stay tuned for details on The Swing Katz Workshops through the day prior to the Social.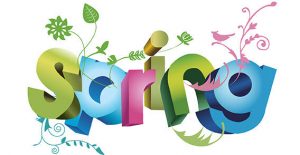 Spring Fever
We have the Swing Katz roaming the East Coast of Australia. June in Townsville August in Cairns and September on the Central Coast. This will be their first workshop in 3 years on the Central Coast. Please show your interest and support by return email if you would like to be part of the workshop.  The workshop will run Saturday 14 September afternoon
before the social 2-5pm.  Schedule and Fees to come.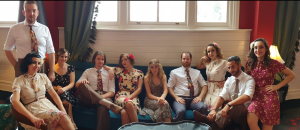 Peoples Choice – Plumpton/Woodcroft Students
Expression of interest – please advise if you are interested in any of the following  courses for the quarter period August to November. This will determine our advance classes and workshops at this venue
Cha Cha Intermediate with Anna
Triples Workshop with Justin
Christmas Routine – to be confirmed
Lesson Passes
Save by purchasing lessons in bulk
4 lessons passes $55
8 Lesson passes $105
Our lesson passes have a 3 month Expiry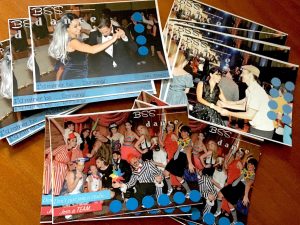 SAYINGS
"If the world was blind how many people would you impress"
Courtesy Call
Please pick up the phone and give us a call, email or text if you are unable to attend class.
If you have booked a private lesson and cancel on the day of the lesson a cancellation fee of $35 is charged and is payable.
Unfortunately we need to pass on the overhead costs.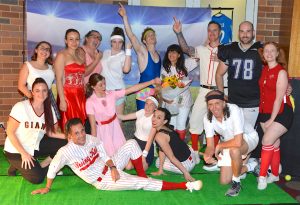 From the team at Blue Suede Shoes
thank you for your support and see you on the dance floor