AUGUST NEWSLETTER
So much to be excited about! Firstly it's the last month of Winter and the days are getting longer and secondly we have so much happening in the last half of the year.  Please be sure to read on so you don't miss out on our upcoming Events.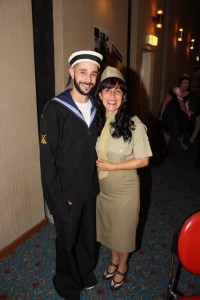 A big Thank You to everyone who donated to the Salvation Army Winter Appeal. Kristy Fell the officer for the Salvation Army Erina Depot was overwhelmed by everyone's generosity.  It was wonderful to see so many people dressed in theme.  A HUGE THANK YOU to  all those behind the scenes who helped bring it all together.  Photos of the event can be seen on Facebook Wartime in July Album.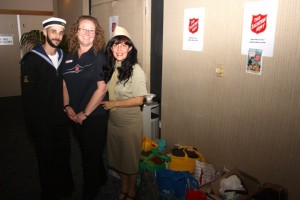 2nd Annual RocknRoll Prom
Let's get Central Coast Rockin & a Rollin'
Who will be your Prom Date?  Get those Dance Cards Ready!
Doyalson RSL on Saturday 27 September with the Jungle Kings
Tickets will be available on Monday 11 August.

WSDC PRESENTS NSW STATE TITLES
Cheer or compete at this year's NSW State Titles on Sunday 10 August at Parramatta RSL. Doors open at 9.30am with competition starting at 10.30am.  There will Social dancing throughout the day with DJ Grizzly Adams.  Presentations will be at 5pm.
Tickets $10  Children $5 (5 years & under free)  Video Licence $20
Look forward to seeing on the dance floor.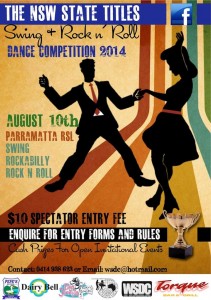 DANCE WORKSHOP
Tricks Dips Worshop by Joanne & Rodney (New Zealand)
We still have spots available for this worshop to be held on Saturday 9 August at our Concord Venue 3pm.  Cost is $20.


CHROMEFEST SOCKHOP
SEE YOU AT THE HOP
Once a year, fans of rock 'n' roll, rockabilly and everything 1950s gather at The Entrance on the Central Coast to dress up in period clothing and re-live the era over 3 days.
Bands play the streets, stage & clubs and devotees hit the dance floor to hop, bop, jive and rock 'n' roll.
This year's Sockhop features 1950s Sydney Band "Vintage Overdrive" and Dj George Houndog Galea.

YOU'RE A WINNER
Congratulations!! Winner of the Term passes
Darienne & John Carrero
Ian & Kirrie Findlay
NEW COURSES
LONG JETTY
Long Jetty Beginners Balboa Tuesday 5 August 8.25pm
This introductory course will benefit those who have not done Balboa.
CONCORD
Bridal Waltz Wednesday 3 September 8pm Hall 1
Beginners RocknRoll Wednesday 3 September 8pm Hall 2
Fees
We are proud to announce that our Schedule Fee will remain the same this financial year.  All casual fees will remain at $15 for most venues except for Camden & Emu Plains where they have been reduced to $10. Central Coast, Concord and Woodcroft can also take advantage of our 4 Lesson Pass for $50 and 8 Lesson Pass for $90 during Term 3.  Private Lessons are available by appointment.
COURTEOUS REMINDER
If you are absent from a small group class OR unable to attend your private lesson appointment please notify us by text at least 3 hours prior. Thank you for your consideration.  A cancellation fee will apply to Private Lessons for a "no show".
SAYING
What would you do tomorrow if you knew you weren't going to fail.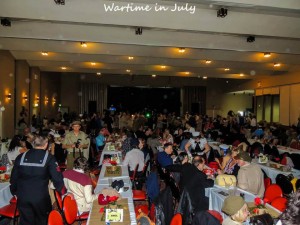 Thank You to Ron Suttie for this photo of our Wartime in July.
Remember to subscribe to the newsletter and Like us on Facebook to receive your daily updates.