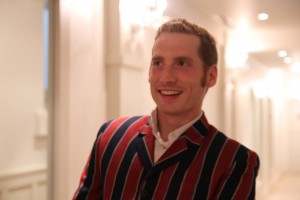 James Star
James is our head instructor at Blue Suede Shoes Dance School and has 15 years dance experience along with 10 years teaching experience. James brings a relaxed and fun approach to his classes. If you don't learn, laugh and have fun at the same time you haven't experienced his classes.
James has many achievements under his belt; competitions (including state title winner at WSDC's State Titles 2014) and performances with the Sydney Swing Katz (including Big Day Out and the Harbour Bridge 80th Birthday).
James teaches at Concord, Camden RSL, Katoomba and Surry Hills.