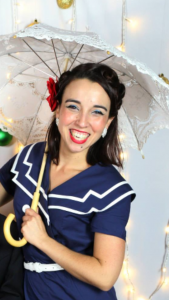 Suzie Braumann
Suzie has been dancing with Blue Suede Shoes for over 14 years and has been on our teaching staff for over 10 years. She currently performs in the Sydney swing Katz performance troupe where she brings her love of dancing and music each time she steps out onto the floor.
She has been competing for over five years, winning open state titles in Swing, Rock and Roll and Rockabilly.
Suzie consistently brings her fun, energetic and humorous side to all classes. She shares her love for the up and coming generation of dancers, taking charge of our children's classes in Sydney.