There's nothing quite like Christmas!
Moving on from the year that was Christmas is looking a lot brighter for us in the southern hemisphere.
Let's be thankful during this year's celebrations and really think of what we have learnt to live with and without.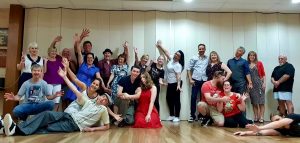 Our memories are short.  Some of us will go back to normal and forget what hardships our community suffered. The one commodity we all crave is time and 2020 gave us time. I
appreciated that time in a strange way. It was a forced time to pause and appreciate the small things that really matter.  Perspective really came into the foreground.  We were given a chance to reset and think outside the box.
For me personally it was all about connection.  When the going got tough I think above all we all searched to connect with our family and friends.  I don't believe humans were meant to live in a virtual world and that's what has been the most challenging factor during this period for me.
I tell myself that every challenge is an adventure and the struggle brings out our best
character.  With all the uncertainty 2020 has brought us –Ask the question what did you learn about yourself?
We know the best times are just around the corner and remember to focus on what we have and not what we want. Beauty is everywhere you just have to know where to look.
My Christmas Tip
– turn off social media and TV for one day a week and go play the old fashion way. Pick up the phone and surprise those far away, meet up face-to-face with family and friends nearby and share some Joy and Christmas Cheer. Get in the kitchen and bake something special to give.   You just don't know who may need it.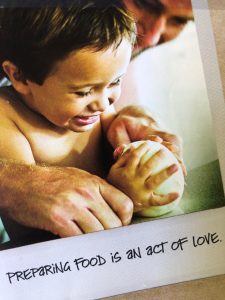 My Christmas Wish
to you and yours this year is to be creative, childlike and connect with your loved ones.
Central Coast Socials return
PLEASE NOTE since posting this update restrictions have once again changed. On the 20 December Dance Floors have been banned. The Social on Wednesday 30th December has now been CANCELLED.  We will review 16 January in the New Year.
I would like to propose an early NYE social on Wednesday 30 December at Gosford and the return of our Shakin' Saturdays on the Central Coast on Sat 16 January 2021.  Please RSVP your interest by return email.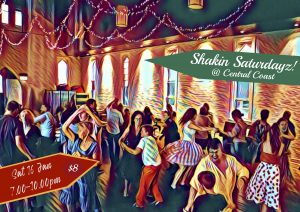 What I'm hearing?
PLEASE NOTE SINCE POSTING THIS UPDATE RESTRICTIONS HAVE CHANGED.  ON 20 DECEMBER IT WAS ANNOUNCED THAT NO SOCIAL DANCING PERMITTED UNTIL FURTHER NOTICE .
Easing of Restrictions
From 10 December Dance Floors are back!! 
What does this mean?  We are now permitted to run Dance Socials with a maximum of 50 on the floor in keeping with covid rules.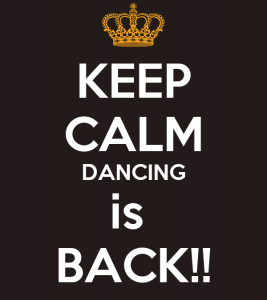 What's New 2021?
Is anyone interested in a Valentines Dance on Sat 13 February?, if so please email me your interest so I can start the ball rolling.  Please note this event with be firstly available to Blue Suede Shoes Members.  VIP Members have first preference followed by students followed by non Blue Suede Shoes Students.  Thank you for understanding. The venue is yet to be confirmed we are looking for Sydney venue.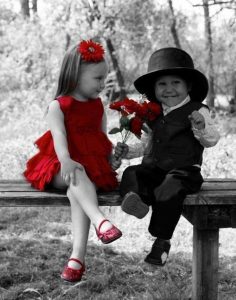 What I'm reading?
I have begun reading a series of Frances Mayes books of Tuscany
Bella Tuscany, Meet me in the Piazza and Under the Tuscan Sun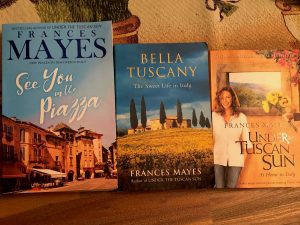 What I recommend
Remember that Christmas time isn't about keeping up with the Jones and the Smiths. It's about spending quality time with loved ones and reflection.  When gifting this year make something personal.  Make Memories!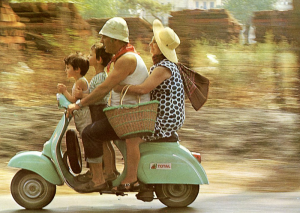 Patreon– We are slowly preparing our videos for our new Patreon Platform and would like to thank those of your who expressed an interest to support us.  Details coming soon.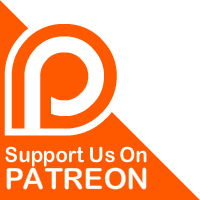 Finishing Dates
We only just got started and it's time to wind down.  Below are are closing dates
Central Coast closed Wednesday 2 December
Emu Plains & Camden Monday 14 December
Katoomba Tuesday 15 December
Concord Wednesday 16 December
Resume Dates
Concord 13 January/20 January
Emu Plains & Camden 18 January
Gosford Wednesday 27 January
Saying
When you operate in your gift,
you don't have to be at the head of the table;
for wherever you sit or stand,
the table and room will shift.
Jennifer Marie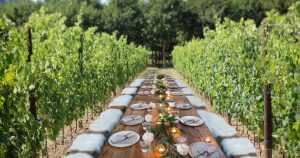 Have a wonderful Christmas time and I hope 2021 will be the year of change for the better!
We look forward to seeing you all in 2021!
Anna & Justin