SPRING FEVER
Be ready to be inspired this Spring!
It's been an epic couple of months with our Christmas in July Wild Wild West and
WSDC NSW State Titles and there is more to come!!!!
A BIG WELCOME to all the new students who have joined us since our last news update.
Jump onto our website at your leisure and get familiar with the site. We post our News
bi-monthly and the next 2 issues this year are September & November.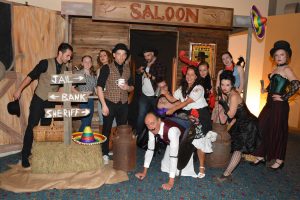 Is this your first time at BSS Dance? The Gig Guide is updated every Wednesday and all
previous Newsletters are kept in the archives and can be read at your leisure.
Don't forget to follow us on Facebook for all your daily class and events update
Where to Learn? – Lessons page is updated every week so please do check for any last minute changes.  Central Coast link   and Sydney link
This is your News! so relax put your feet up and read on!
Social Themes coming to some of our Venues
Taking inspiration from last years end of year socials on the Central Coast and Plumpton we are bringing them back for the last 3 months of the year.
September -Spring Carnival week commencing 10 September
October –Oztober – week commencing 15 October
November – Black & White Affair week commencing 12 November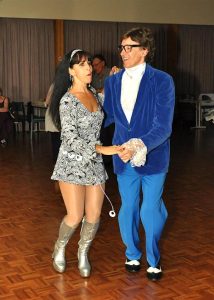 Farmers Plight- Central Coast for our Farmers
Blue Suede Shoes Dance School would like to help the Farmers. We ask during the month of September to step it up and bring in a gold coin donation. Every cent helps.  So many families and businesses are effected it really is a run on effect.
Should you wish to support the fundraiser please drop a gold coin in the box provided.
The donations will be used to give families gift visa cards so they may buy food,
medication, personal hygiene products etc If you wish to donate food etc you may drop off at Mt Penang on Sat 22 September.  Check Facebook link here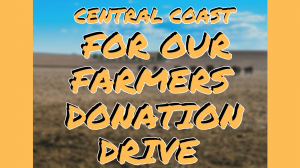 Wacky World of Sports Christmas Party
The line up for the end of Christmas Year Party is Shane Magro Combo from Melbourne and The Sydney Swing Katz.  If you haven't seen this band don't miss out on this
opportunity. They have performed at Shepparton, Greazefest and recently Tasmania.
Where -Parramatta RSL
When -Friday 7 December
Time – 7pm-11pm
Click here to book tickets or send through an email

New Courses Absolute Beginners
Emu Plains Monday 30 July
Camden Monday 20 August
Plumpton Thursday 6 September
Toukley Tuesday 4 September – new timetable click here
Galliopoli Monday 3 September
Gosford Wednesday 5 September
Please spread the word.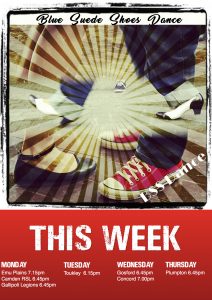 Swing Kids Performance Class for those performing at Chromefest will be held Tuesday Toukley 6.10pm.  New outfits have been chosen please see Anna. 
Triples Workshop
Next Triples Workshop Dates
Gallipoli Monday 24 September 6.45pm
Plumpton Thursday 4 October 7.30pm.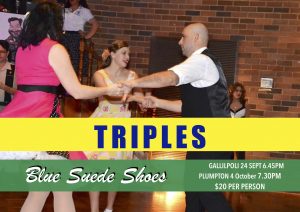 Katz Coast Training Workshop
The childrens workshop have finished for this year.  If you wish to enroll your child for
January next year please email us your expression of interest as soon as possible.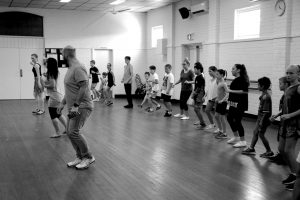 WANNA DANCE SCHOLARSHIP
It's that tme of the year where we announce the Wanna Dance Scholarship which has been sponsored by Argyle Business Brokers. This year's Scholarship has been awarded to Ashton Varlet from the Toukley Class.Congratulations!  Ashton begun in February this year. We love his attitude and enthusiasm and we have seen so much growth in such a short time. Well done Ashton.

Chromefest 26-28 October
Following from the success of last year's events we present Chromefest 10th year Anniversary!  Don't forget to book your tickets for Friday Back to the High School Hop with
The Lincolns & Class of 58.  There are 5 tables available (10 per table).
Friday 26 October at Club Mingara. Tickets may be purchased at this link here
Don't miss out!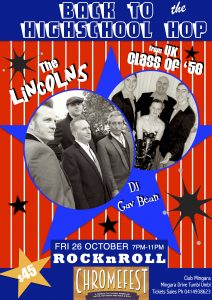 The Saturday Sockhop is a sell out! This event was sold out 5 months and we have
exhausted standing room. We also have a long waiting list.
 Medals Day
The NSW RocknRoll Association next medals afternoon will be held at Concord
Presbyterian Hall on Saturday 10 Nov at 2pm. Medalists are requested to send their Entries in by 25 October. All students are welcomed to join the Medals afternoon.
For beginners we recommend commencing at the Bronze Level in your chosen dance style.  RocknRoll, Rockabilly, Slow Swing, Lindy Hop, Boogie Woogie or Cha Cha. Private Lessons are recommended to prepare and cover all criterias.  For further details please email me here.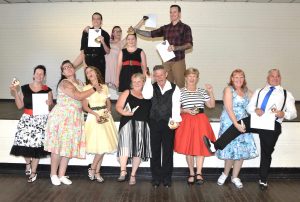 Courtesy Call
Please pick up the phone and give us a call, email or text if you are unable to attend class.
If you have booked a private lesson and cancel on the day of the lesson a cancellation fee of $33 is charged and is payable.
Unfortunately we need to pass on the overhead costs.