Welcome to our July Update.
Please feel free to browse our website if you are visiting for the first time. We recommend to check our Lessons page and Events.
First on the list is our Wild Wild West Christmas in July event to be held at Central Coast Leagues Club on Saturday 28 July.
We are excited to have Melbourne band Smokin Wingtips with Dj Vinnie.
Tickets are available at the this link here
Please print your receipt and bring it along on the night.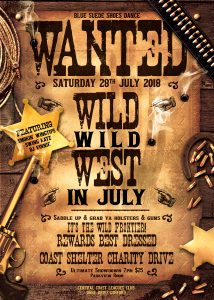 NSW State Titles
Entries close in 2 weeks!
Please be sure to get them in early to avoid late payment fees.
We are grateful for the support of our Sponsors.
Argyle Estates
All Shook Up
Express First Aid
Sandy Simpson & Ray Ralla
VRRDA
Alley Katz
Rayon
If you wish to sponsor it's not too late. Please email nswstatetitles@outlook.com
The latest news is the announcement of our cash prize sponsorship for selected Open Events. Stay tuned!
For all details regarding the competition please visit link here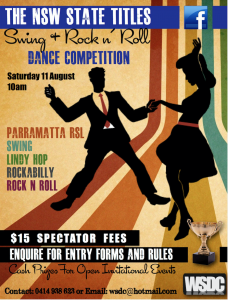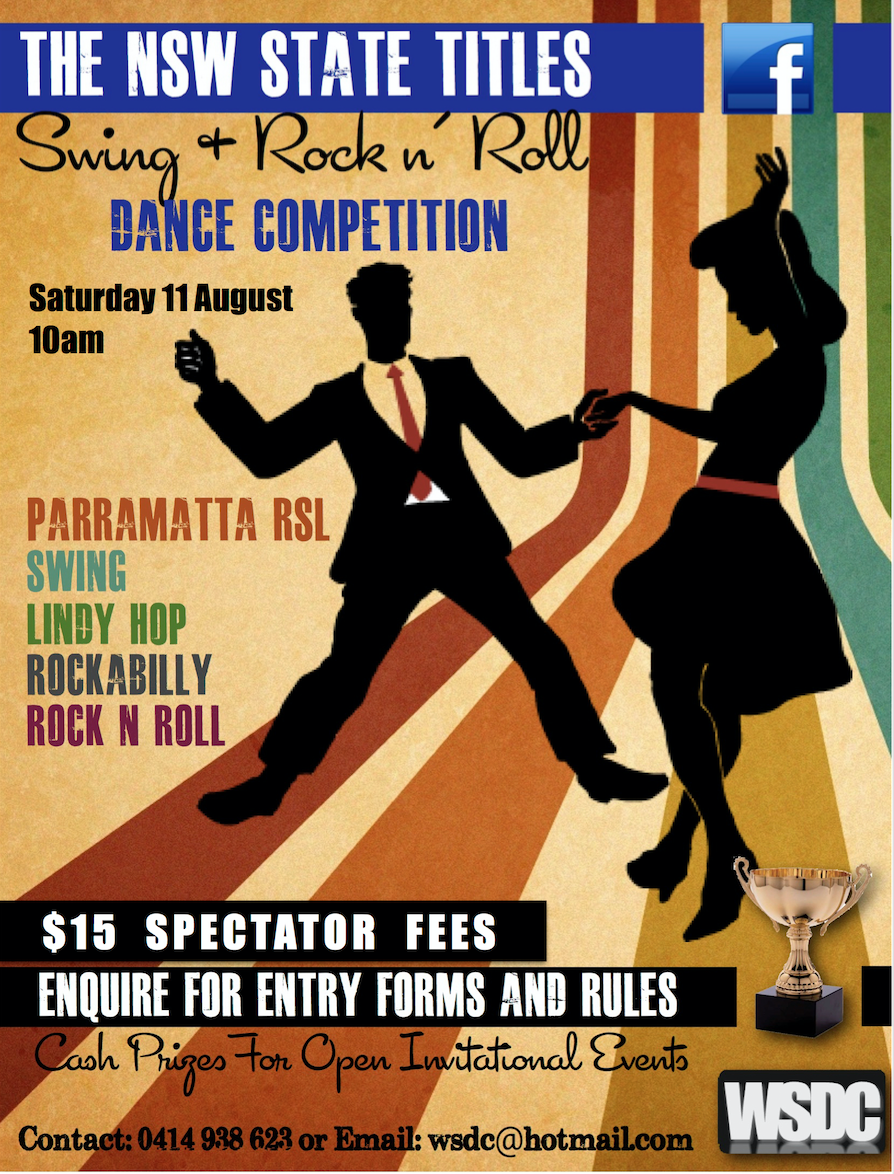 Winter Courses
Yes it's that cold time of year but don't get stuck indoors instead come out and dance with us!
Central Coast new courses will be commencing in August yet intermediate level may drop in any week of the month. Swing classes will also be back in August.
Sydney classes / Emu Plains Mon 30 July  and Concord Wed 1 August.
Kids classes will continue through school holidays to prepare for the NSW State Titles.
Please don't forget to like our Facebook page for all daily update.
Lastly in our brief update is Chromefest Back to High School Hop.
Tickets are available for the Friday night event at the link below.
This is going to be a big night with 2 bands and Dj.
The Lincolns from South Australia and all the way from UK Class of 58.
Come join us celebrate Chromefest 10th Anniversary at club Mingara Friday 26 October. Check here for full details and to buy tickets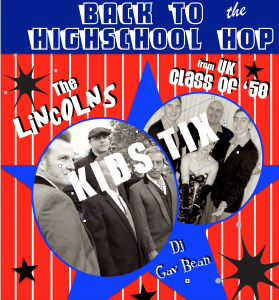 That's all for now folks!
We are having a wonderful summer holiday in Italy and yet we miss you all!
Anna