Have you hit the midyear slump?
Given the recent lockdown restrictions throughout Greater Sydney over the last 6 weeks I just want to reach out and remind everyone we will return once restrictions have eased.
In the meantime, please be kind to one another.  Everyone has a different opinion and rightly so.  We do encourage you to leave the politics to the politicians and respect each and everyone's privacy. We are all experiencing different struggles.  Some have been
impacted either by health or financially and this takes a lot of mental strength to keep
resilient.  During these times please be considerate and supportive of one another as there is enough division amongst the people caused by external factors.
My wish for you all is to get EXCITED again!
I quite often get asked – How do I remain positive during this Pause Period?
Here are my tips not necessarily in this order.
3 years with no TV …best decision I have ever made
Turn off all negative social media (have a social media detox once a week)
Read books
Look ahead and Plan for when we get out of lockdown
Stay in touch with family and friends
Look for the good and look at the glass half full
Exercise daily even if it's just a walk in the sunshine
Be grateful for the time we have been given to do those things we keep putting off
Set new goals
Try something new
My thoughts
We can all agree that we all miss our dance family and friends as well as the dancing.
This last 18 months have been quite the challenge especially for those in the south west and western areas of Sydney this time round.  Lockdown isn't fun but we need to stay
focused and be resilient.  This too will pass and it won't be long before we can all laugh
together again.
I want to keep you all motivated and inspired that there will be brighter days ahead and things may get worse before they get better but it's just a bump in the road.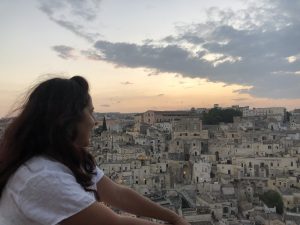 Now, Let's do this short and sweet update.
­­30th Birthday Event
Our 30th Birthday Xmas in July has been postponed and now will move to our end of year Christmas Party.
We cannot give you a date as yet or venue until restrictions ease for dancing.  We still have Lemon Squeezin Daddies performing for this event.
Anyone wishing not to hold on to their ticket please email me for a refund.
Classes
Classes may look different when we get back as I would expect the 4sqm rule to come into effect first before returning to 2the sqm rule.  I would envisage private lessons coming into effect first.
Realistically my expectations for a start this year will be highly unlikely.
It's our Birthday
5th August marks our 30th Birthday and what a ride it's been.  We have had so many
wonderful memories and achievements.  I would like to take this opportunity to thank all of you have supported us throughout those years and especially through these last 2
extraordinary years.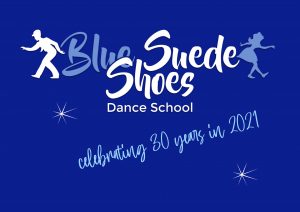 Chromefest
There has been no further updates for this event.  We will keep you posted.  In the
meantime there are no confirmation or ticket sales for any night events.
UPDATE 17 AUGUST
Chromefest has been cancelled.  It will now be run virtually.
Trivia
Did you know?
Soaking your feet in apple cider vinegar for 30 minutes soothes sore feet and gets rid of odour.  It also heals dry skin, cracked heals and toenail fungus.  1 part apple cider vinegar to 4 parts water.
Words of Wisdom
Life is always changing. You lose love. You lose friends. You lose pieces of yourself. New love enters. Better friends come.  And a stronger, wiser you is staring back in the mirror.
See you soon
Be Kind
Anna & Justin