We are unwinding for the year and Summer is here!
I would like to wish everyone a very safe and Happy Christmas.  I hope you all have time to unwind and spend time with family and get outdoors.  It's the time of giving and your
presence is the best gift you can give and receive.
This year has been a BIG year for us with our holiday, two milestone birthdays the big 40 and the big 60 and Michael's retirement. Furthermore, the return of most classes, festivals and dance venues.
Michael and I had planned our trip to Italy in 2020 and had to put it on hold for 2 years.  During which time we were busy behind the scenes planning our European citizenships and passports and purchase of our Italian property.  That has now all come to fruition.
When you are faced with an obstacle it just means you find another way around it.
If you have a dream or goal don't give up instead try
the 3 P's –
Patience,
Passion and
Persistence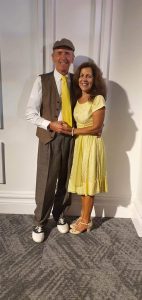 CHROMEFEST SOCKHOP
Despite the wet weather this year it was great to see ChromeFest return.
The change of venue for the Sockhop was a blessing after discovering there was a 4×4
metre dance floor at the original venue (The Entrance Leagues Club.)  We are thankful to everyone who supported the event.
The date for ChromeFest next year is 27-29 October and the ChromeFest Sockhop will be held Friday 27 October next year.
CLOSING DATES GOSFORD, CONCORD, EMU PLAINS, CLARENDON
Gosford classes ended last Thursday with a Christmas Social and thank you to
everyone who contributed with the yummy sweets and savouries.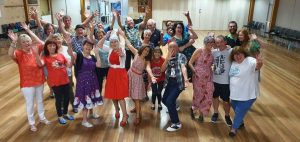 Concord end of year class will end on Wednesday 14 December and as always bring a plate to celebrate.
Emu Plains will end Monday 5 December at the School Hall and the last class will be held at the Clarendon Tavern on Thursday 15 December as the hall is unavailable on Monday 12 December.
Clarendon Tavern will end Thursday 15 December which will also be a combined social for Emu Plains & Clarendon students.
THE ALBERT PALAIS WRAP UP
I am very grateful to all of you who were a part of this wonderful occasion. The feedback has been great as always.  You are all too kind.  The reason I kept the 100th combined
birthday a surprise was so no one would bring gifts.  I also wanted to surprise Justin therefore I didn't even tell Monica or the staff.  Your presence was the gift and our gift to you was the canapes and service.
The Aston Martini's as always didn't disappoint and the canoli tower was a hit!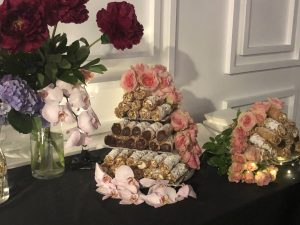 I have little footage and photos of the night as I was playing the social butterfly around the floor but I'm pleased to have had the group photo taken.
It truly was a wonderful way to finish the year.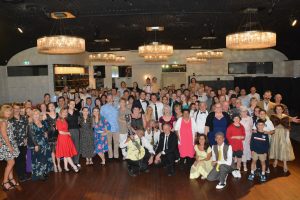 Gift Vouchers
If you are looking for last minute gifts we have Gift Vouchers available on our website.  These can be redeemed for classes or events.
Please Click here for details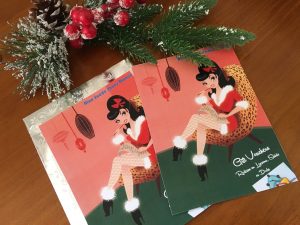 2023
In 2023 we are looking to focus on small socials at alternate venues.  We will change it up from month to month with either a DJ or band playing every other month.  Most students like that community feel and it's also a great place for new students to feel comfortable getting on the floor for the first time.
Unfortunately, Christmas in July has become a casualty over the last 3 years and not viable with the overheads of the room hire and bar staff.  The overheads are becoming a little challenging and I understand some find it difficult to cover the entry fees. We are looking into replacing the event with a smaller venue and rebranding it altogether to make it more feasible for everyone. More details in 2023.
RESUME DATES
GOSFORD THURSDAY 2ND FEBRUARY
CONCORD WEDNESDAY 18 JANUARY
EMU PLAINS MONDAY 23 JANUARY
CLARENDON THURSDAY 2 FEBRUARY
UPCOMING FESTIVALS 2023
Parkes Elvis Festival 4-8 January 2023
Lady Luck 21 January 2023 at The Carrington Hotel
Kurri Kurri Nostalgic Festival 24-26 March 2023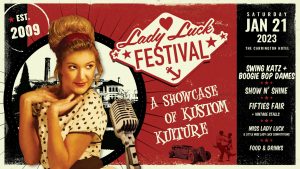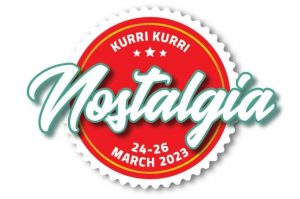 Have yourself a Merry Little Christmas
Anna Justin & the team