WSDC NSW STATE TITLES 2018 
Saturday 11 August at Parramatta RSL
EVENT ORDER ON THE DAY
Doors will open at 9am with competition starting with Swing Section at 9.55am and the day will conclude at 5.30pm.  There will be social dancing and a lunch break.
All competitors please go to the numbers table and register your presence and collect your number when you arrive. Please note you will need a gold coin to pick up your number which is refunded on return of your number.
All competitors are asked to go to the Marshalling area 2 events prior which is marked on the floor plan below.  If you need to make changes please see the Marshall.  If your name is not in the Program please see Marshall.
PROGRAM ORDER ON THE DAY
Please note these times are only approximates.  Failure to be at the marshalling area on time will delay the times allocated
SWING – 9.55am
ROCKNROLL – 10.30am During this section Teams, Triples, & JacknJill will be run
LUNCH 1.30pm-2.30pm only approximate
ROCKABILLY – 2.40pm
LINDY HOP -3.15pm
PRESENTATIONS 4.15pm

Entries have now closed.  Thank you for your support.
There will be an additional late fee incurred after the 15 July.  Entries forms below in pdf or email us nswstatetitles@outlook.com
We encourage dancers of all ages to be part of the longest running swing and rocknroll dance championships in NSW.  This competition is for the people.  We are so grateful each year to have such wonderful sponsors who support the WSDC and its competitors.
Sponsorship forms are available simply by emailing us nswstatetitles@outlook.com
Thank you to our Sponsors to date
Express First Aid 
Sandy Simpson & Ray Ralla
All Shook Up
Moving 4 Health
Innovative Safety Solutions
Sydney Swing Katz
And Major Sponsors
Argyle Business Brokers
Rayon
Blue Suede Shoes Dance School
Entry Forms & Spectator Tickets
Entry Forms are available now in Pdf format below or simply email nswstatetitles@outlook.com
All Spectators table seating is sold out but there are standing room tickets and if you are early enough there is seating along the back wall . Pay in the day st front door $15 adults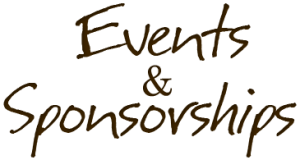 Sponsorships  Take the opportunity to help grow the Swing and RocknRoll Dance community in NSW by sponsoring one of our 51 events. If you are a business or studio owner and would like to sponsor please email us nswstatetitles@outlook.com
Seating Room available along the back wall now
Updated 2 August
We pride our championships on the best team behind the scenes in all areas of administration from the Adjudicators, DJ, MC, Scrutineer, Marshall, Officials, Runners and volunteers.
Without the assistance of our team we would not be able to bring you these Championships.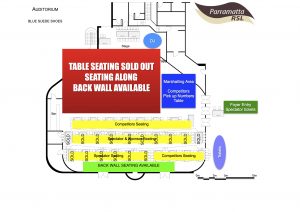 Please check in on our Facebook page for regular updates
Please note where there are less than 6 couples the event will be either combined or cancelled.  Notice will be given by email only if your event is cancelled.
Some Age groups in some categories have also be combined for example Junior/Youth, Youth/Adult, Senior/Masters etc
NB. Should you not fit a particular age category with your partner permission may be granted to dance up or down to fit an age category together.
Where there are insufficient entries for an particular age we may combine the age groups e.g Minor/Junior, Youth/Adult etc.

Age Restrictions but not limiting
Minors 4-12 years
Junior 13-16 years
Youth -17 -19 years
Adult 20-45 years
Senior/Masters 46-99 years and beyond
Should you not fit into one of these age categories please email us for permission
Novice/Social may dance up to Amateur
Amateur may dance up to Open
PDF format below please click
EVENTS LIST 2018 Sheet1