Happy 2020!   Happy Australia Day!
What's Australia Day without a beer and a barbie and good old fashion aussie slang G'day Mate, Fair Dinkum!!  Work on Australia Day….Flamin' unAustralian!!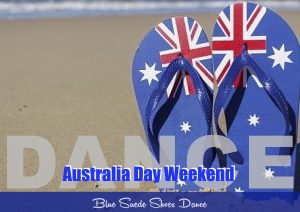 It's not been the start we had hoped for but we need to be a rainbow in someone's cloud.  So we have got together with some likeminded friends and decided to donate all proceeds of our Valentines Day Dance to the Firey's Fundraiser.
Read below….. All you need to know in 5 minutes!

Valentines Firey's Fundraiser
Hurry before its too late! Tickets for the Fundaiser have been selling fast.  If you have
tickets in hand you will have express entry on the night.  Please note tickets do not
ensure a table but the club is doing its best to have seating for 180. It's first in best dressed on the night when the doors open.
We are very grateful to our Volunteers who have donated their time on the night and
especially to Gav Bean and Toni & the Rhythm Cats who have donated their services for the event.  There has been such great support from the dancers providing us with
raffle gifts and prizes. Remember 100% of all donations and money raised on the night including door entry fee is going to the NSW RFS. There are no administration fees.   One of the hardest things I had to learn in life was to ask for help and when I finally did doors opened for me.  Now it's time to give back. We collectively belong to a community and have a platform where we can bring people together and make good from it.
Thank you for your support.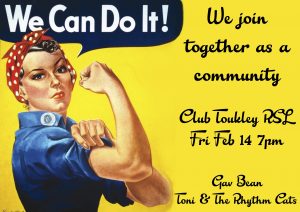 Roaring 20s Ball
Are you ready to KICK UP YOUR HEELS for the first Event of the Year?
Ain't no PARTY like a ROARING 20s !!…..it's going to be the bees knees!!
Get those tix quick or regret it!
Available from 27January at this link or at any of our venues.

Very excited to announce Lemon Squeezin Daddies with Pearl Noire 
All welcomed, bring your friends along, we are kid friendly.
Huge Car park, Bistro, Bar and large sunken dance floor
Saturday 18 April 7pm at the Greyhound Social Club (now known as Arena Sports Club)
140 Rookwood Road, Yagoona
Friendly Reminder
No Powder on the dance floor.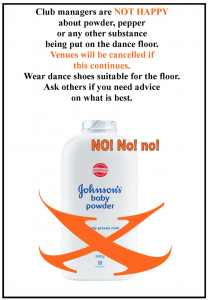 Active Kids Vouchers
Did you know we teach children? Did you know your child may receive $100 worth of FREE lessons with the ACTIVE KIDS voucher from Service NSW.
We are taking enrolments for children from the ages of 7 years and over.
There are no costume fees or registration fees. Children not only benefit by learning to dance but they will gain self-confidence, balance, rhythm, musicality, self-expression and so much more.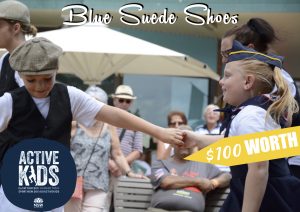 Classes to give you that Edge….
We have troupe sessions!  If you're interested in taking your dancing to the next level, get that extra edge and ramp it up why not come along and see what its about.  Be
inspired!  A typical troupe session will have fitness training and stretching as part of the warm up in addition to liftwork, tricksndips, styling and dance steps/choreography. Don't be afraid to ask!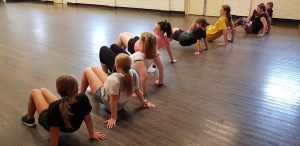 Get better bang for your bucks
Every dollar counts and to celebrate the start of 2020 we are offering a Special –
"2 Classes for $20" in one night.  Learn 2 dance styles in the one night for the discounted price of $20 at selected venues.  Ask us at your next class.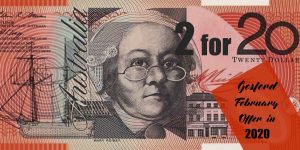 Want more? Ask us about our Lesson Passes and save on bundling your lessons
Have you heard about this?
We are expanding this year!  Bondi and Beecroft.
Do you have friends in these areas?  Would you be interested in more social nights?    Keep your eyes peeled here over the next couple of months to see what's happening.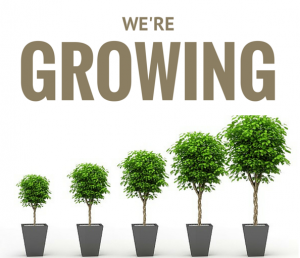 Who else is ready to dance?
YES WE ARE OPEN AUSTRALIA DAY MONDAY 27 JANUARY
Camden RSL & Emu Plains are on as normal.
Gosford & Woodcroft Schedule  
6.45pm A mix of Rock and Roll & Rockabilly
7.45pm A combination of Swing & Balboa
Peoples choice – Waltz, slow rhythm, cha cha cha to come
Toukley, Ettalong & Mayfield Schedule
6.45pm Rockabilly  7.45pm A combination of Swing & Balboa
Concord/Emu Plains/Camden/Surry HillsSchedule Link here
RocknRoll & Swing/Lindy Hop
Katoomba Schedule Link here
RocknRoll & Solo Jazz

Did you know?
At the end of your lesson we encourage you to video the class recap.  There is a 15 minute social break at the end of each class where you can video your teachers and practice your class moves.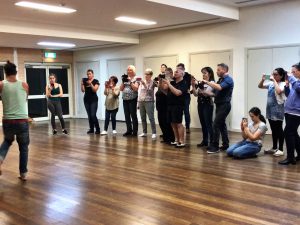 I thought you might like this
Taking the lead from last year's feedback there will be different dance styles introduced every couple of months at some of our locations.  A Taste of Balboa, Waltz, Slow Rhythm and Cha Cha are our first picks.
2020 is your year – What do you want to see more of?
Socials, Workshops, Big Events, Student Performance Routines, Theme nights
Don't forget to check Gig Guide here every Wednesday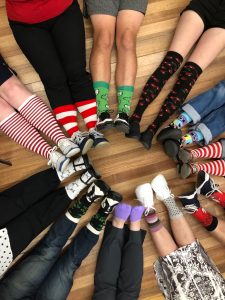 Follow us on Facebook link
We understand not everyone does social media. For those that do follow Facebook please visit our 2 pages.  Our Group page is for gigs and less formal information and our Business Page advertises our classes and events.  It will keep you up to the minute.
If you like to watch class videos please visit and subscribe to our YouTube Channel link
Charleston Challenge 2020
Its that time of the year again for the Charleston Challenge.  This year's gold coin donation will be going to the NSWRFS.  Come along don your finest threads and join the Charleston Challenge.  The routine will be taught in our Swing Class.  It's short'n'easy to learn.  Hydro Majestic Medlow Bath on Saturday 8th Feb 11am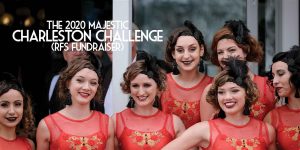 Touching Base
Please give us a Courtesy Call/text or email if you are unable to attend your private lesson, workshop, troupe training or regular class.  This will help the teacher reassess their planner and class schedule.
Where there are poor class numbers/double bookings or an emergency situation e.g. weather related/bushfire etc you will be notified of cancellation by text.