Welcome to Term 2

It has been a wet soggy start to the term.
Due to the winds, power outage and road closures on the central coast and hunter region classes were cancelled last week for everyone's safety. I understand some of the dancers in the hunter are still without power and some still isolated. We do hope everything goes back to normality as soon as possible to those in these areas.
BREAKING NEWS THE WAIT IS OVER
We are happy to announce in conjunction with Swing Katz we have a new venue  in Manly starting Thursday 28 May at 7pm. Swing Classes  6 week course for $75.
To enrol Please email.  We now accept credit card payments over the phone or paypal.

50s Prom Night this Saturday 2 May
We are very happy to announce the event is a SELL OUT!
Please note the bistro is available from 5.30pm and doors in the auditorium open at 7pm.
For those who have not picked up their tickets please come to the door between 6.30pm-6.45pm.
Performing are the Jungle Kings with Special Elvis Segment presented by Aaron Mansfield and we welcome Dj Vinnie as our host during the night.  There will also be a surprise international act performing for you during the band's break.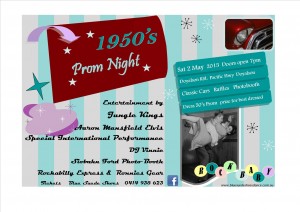 ***********************************************************************
New Courses
Concord Beginners Swing commenced Wednesday 29 April
Long Jetty Beginners RocknRoll commences Tuesday 5 May
Telarah Bowling Club Cha Cha commenced Wednesday 29 April
Camden RSL Thursday nights Samba commences Thursday 7 May
Plumpton Beginners RocknRoll commences Thursday 7 May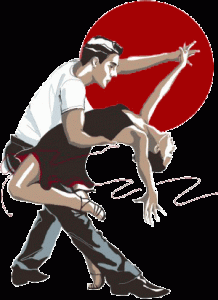 ***********************************************************************
MAY IS THE MONTH OF SOCIALS
Magoo Charity Social
Sat 16 May Tickets $15 at Long Jetty Senior Citizens Hall with Jake Rattle & Roll 7pm
THIS EVENT IS SOLD OUT!  THANK YOU

Blue Suede Shoes Long Jetty Social Tuesday 26 May 6.30pm
We will be honouring Frankie Manning on World Lindy Hop Day Tuesday 26 May
For those who would like to watch a Frankie Special Interview please arrive by 5.45pm. The Viewing will begin then for 30 minutes prior to the start of the social.  We will have DJ Vinnie once again. Who will be happy to take your Requests through the night.
Cost is $6 at the door.  Nibblys welcomed.

Concord First Social
We invite you to come along to our very first social at our Concord Venue next month in June.  Keep your eyes peeled for date.
St Stephens Presbyterian Church Hall, Cnr Concord Rd & Correys Ave North Strathfield

***********************************************************************
OUR NEXT MEGA EVENT
Christmas in July " A Day at the Races" theme.
Sat 25 July at Central Coast Leagues Club Dane Drive Gosford
Take advantage of Ticket Sales in the first week in May at all venues early bird price of $17.50.  Thereafter tickets will be $20.  This is an annual charity event for the Salvation Army Winter Appeal.  It is with pleasure that we welcome back Lemon Squeezin Daddies with Pearl Noire upfront and DJ Vinnie.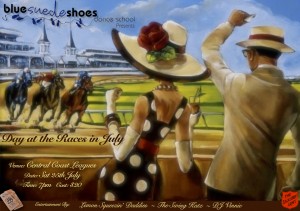 REVIN ROCKABILLY
Revin Rockabilly is back at Stockton RSL Sat 20 June with Vintage Overdrive, Retro Stalls, Classic Cars, Fashion.  We will be participating at this event.  Come along for the day and support a great cause in SIDS.
WSDC Sat 15 August Parramatta RSL
Entry Forms and Rules are now available for the Western Sydney Swing & RocknRoll Dance Championships.  Please email wsdc2010@hotmail.com and like our Facebook page for all updates.   WSDC

SAVE THE DATE!!!!!
Chromefest Weekend 24-26 October.
Once again Blue Suede Shoes & One of a Kind will be a huge part of this event.  The Annual Sockhop will be held on Saturday 25 October at the Long Jetty Hall and there will be dance displays at the Sails Stage for those wishing to participate.

***********************************************************************
SI CRANSTOUN
Another 50 tickets have been released for the Si Cranstoun Event on Fri 12 June at Manhattan Bowling Club.  If you missed out on grabbing tickets please email me
bluesuedes@hotmail.com
***********************************************************************
Please note for your convenience we now accept credit card payments at some of our locations and paypal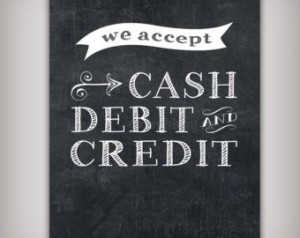 Courtesy Call Reminder
If you are unable to attend class please send us a courtesy message via text or email  us at bluesuedes@hotmail.com