In the famous words of Arnie "I'll be back".
It won't be long that we will be back dancing and together on the dance floor again.This edition is somewhat different and more  personal than our usual update.  I hope you have the time to sit back and relax while you read on.
Let's get Started
Where did the last 6 months go?  I am pleased to say we have hit the mid year mark and it's countdown to Christmas. Did I say Christmas?   Yep!  21 weeks till our Christmas Party and 24 weeks till Christmas season.  I'm not one for short-term gratification.  I have the
patience to wait for the good things AND our Christmas Party is going ahead even if we have to have the event outdoors.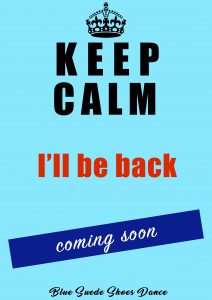 Reflecting
It has been 15 weeks since our last class at Woodcroft and I can report we are doing fine.  We have ridden a couple of waves like most of you have but I can honestly say I wasn't
prepared for anything like we have seen in these last few months.  I found turning off
social media, the mainstream news and the radio was the best thing I did.  Social media for me is to connect with family and friends and for my dance studio. There is so much fear and hate in the world today and we can all become consumed and guilty of getting tangled within its web.  It does us no good and only spreads more negativity.  I would like to invite you all to look at the glass half full and think of all the good and awareness that you have come to see instead of the gloom.
What have I been doing?
So many have ask me what I'm doing now without my teaching and dancing.
My days don't differ too much.  My fitness has increased I still walk 10,000 plus steps and dance every night in the lounge room with my better half but now I've included pushups, calesthenics, and deep squats to my repertoire.  Love a challenge!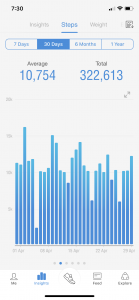 I've begun baking biccy's, arancinis, canoli and specialising in Sicilian recipes (my
heritage). I started learning keyboard too. (not my forte the poor neighbours  lol!)
Mr C has perfected his sourdough bread, sourdough pizza and some pastry dishes.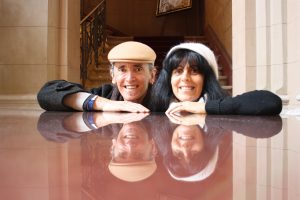 What are you doing differently now?  How has life changed for you?
Online Classes
This week we finished a 10 week online Swing, RocknRoll, Cha Cha and Rockabilly course and now stepping back for a break.  Thank you to everyone who part of the virtual group.  It was challenging to teach through a video screen but your encouragement each week made it fun.
Dance Benefits…What I've realised
Most of us don't realise how much we miss something until it's gone.
I realised what I missed most about dancing was not the teaching but the people.  The
social aspect, the bonding, the support, the familiarity and of course the fun and nonsense.  Dancing is playing with the music and your partner.
Dance has many benefits both mentally and physically.  Whilst we are able to keep up the physical I realised how belonging to a dance community effects us mentally especially when the social connection is taken away.  As humans we use our 5 senses and touch is not only one part of dancing but part of connecting.  There are many people without partners, families or spouses that come to our classes and form life long friendships. Dancing is
therapy and art. It's an activity that improves our well-being and health on so many levels and in so many ways.
I encourage you to play your favourite song tonight and dance in your lounge room and
remember why you love to dance.
How will Classes look on the other side?
We are on track to start back at a couple of venues late August/September under Covid-19 Check List Guidelines from our venues set by NSW Health.
These Guidelines will be emailed next month. Restrictions are easing every couple of weeks and we will keep you updated before we resume with the latest rules.
Bookings will be essential for the first classes back and we will provide a set format when the time arrives.
At this point in time the 4sq metre rule applies and we are fortunate to have large dance floors at all our venues.  We are still working around the 1.5sq metre restriction and
hopefully this will relax by September.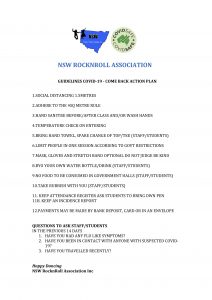 I can confirm the following venues will be coming back
Emu Plains
Camden
Gosford
Woodcroft
Concord
NSW RocknRoll Association Inc
A group of Dance Professionals along with myself have been working for over 2 years to form the NSW RocknRoll Association Inc for the RocknRoll dance community.  We are an active association for the people and we are now inviting you to become a member and help support our niche community. The website was launched this week with a new facelift to the logo. Anyone can join.
Please take the time to visit and download the membership form.  Browse the site  here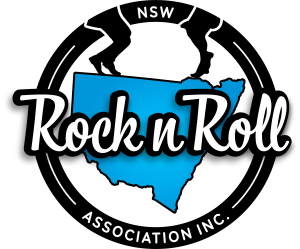 It's our Birthday 5thAugust
August is Blue Suede Shoes 29thBirthday.  We have come along way since our humble
beginners in Blacktown.  We hope to celebrate at our end of year Christmas Party.  Thank you to everyone who has crossed our dance floor over the years and brought us so much joy. We hope to continue to bring more fun in the very near future.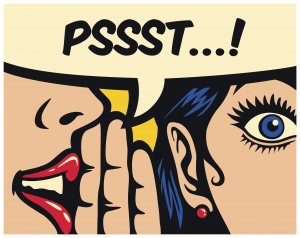 Christmas Party
Save the date Sat 28 November with The Aston Martinis.  More details to follow.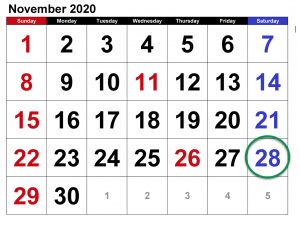 New Rookie
Congratulations to Sharyn Smith our newly qualified member at Blue Suede Shoes and NSW RocknRoll Association Inc.  Sharyn has worked as a volunteer assistant for the last 2 years on the Central Coast and earlier this year at Woodcroft. Sharyn has attained her
Certificate I in RocknRoll and we look forward to seeing her on the dance floor soon.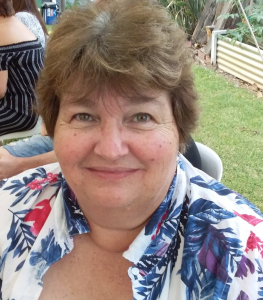 Social Media
If you are internet savvy and can help us gain more exposure on social media simply by writing a review on Google or Facebook it would be appreciated.  Simply type Blue Suede Shoes Dance School into google search and on the right hand side you will see our
business pop up and simply click on "write a review".
Social media works on algorithms and it is quite challenging to see our posts if you are not constantly liking and commenting.  I understand how it can become quite time consuming checking in all the posts and we do greatly appreciate your interaction.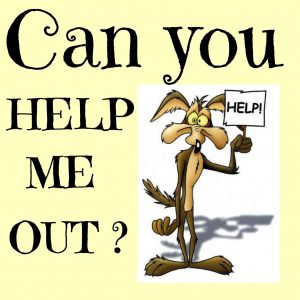 Another way you can assist is subscribing to our YouTube Channel. If you have a YouTube account just login visit our channel link here and click on subscribe.  If not take a few
minutes and sign up it's free you just need and email and password. Once you are logged you will have access to our online recap class videos.
Stay Safe See you Soon
Anna, Justin & the BSS Team