Our theme this month is Chill & Thrill!
"I got chills and they're multiplying" I think it's fair to say we all know the movie of those
famous words. So, grab yourself something to drink and let's get straight into the thrill part.
Sockhop
For those of you who have been in the dance scene for the last 10 plus years you would have heard of ChromeFest. This festival at The Entrance Memorial Park is held every year on the fourth weekend of October and is a real crowd pleaser.
Blue Suede Shoes have been fortunate to work with ChromeFest for over 10 years along with my son's dance troupe Sydney Swing Katz. We are happy to announce that we will be part of the 3 day festival once again this year.
We are kicking off the festival on Friday night 27 October with the annual Sockhop to be held at Gosford Hall 7pm-11pm . Yep, that's right our very own venue. Tickets to this event are limited to 150. As most of you know this event is sold out within a few weeks. Pre-sale starts this Monday 1 May. Details are below.
Performing on the night is our very own local popular Steve Edmonds Mescalero band
featuring Don Hopkins on keyboard bringing some bopping boogie and blues to the mix.
Tickets $28 bank deposit available now.
Credit card online available from Tuesday. Please note there is an additional $1.50
processing fee. Get in early!!
Email or message for to book.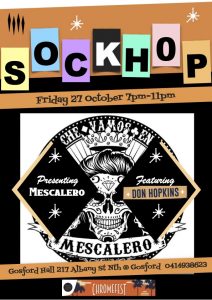 Mother's Day 14 May
Sunday 14 May we celebrate Mother's Day. To all the mums, mums to be and dads who play the mom role we wish you a very Happy Mothers Day. Don't forget to give your hero a call and make them feel special.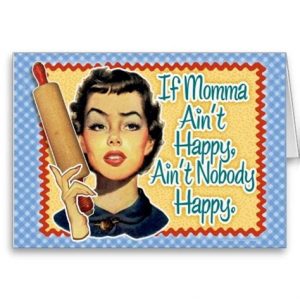 Frankie Manning 26 May World Lindy Hop Day (26 May 1914- 27 April 2009)
What you can learn in May The Shim Sham
All you Swing Lovers its Frankie Manning Month. For all your dancers – Frankie Manning is the King of Swing Dancing and considered to be one of the founders of Lindy Hop. In
honour of his birthday month and World Lindy Hop Day we will be running a Shim Sham class so everyone can participate at the next social. The Shim Sham class will be held as part of our Intermediate class on Thursday 11 May at 7.30pm. No partner required.
All students past and present are welcomed to take part and learn the Shim Sham or just join in for a refresher.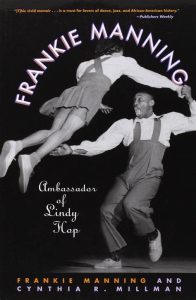 What's Happening Gosford?
Let's have an inside look into the second half of the year as we approach mid year.
The winter season is almost upon us and this means there will be an interruption to our Gosford classes from June. This pause is temporary while we are on holidays. From past years we have noticed that this is our most quiet period with lots of students jet-setting to the north to capture the sunshine or just travelling as a whole.
But don't fret you may still continue to learn the basics via online classes so there is no
disruption to your continued learning. You may enrol by email.
During this period we will also have a break from our Socials with a return in the Spring months please see below for dates.
Don't stop till you get enough
When we return in Spring we will be hitting the floor running with our Socials, Christmas Party and dance lessons. Grab a pen and mark your calendar with the following dates:-
Save the Dates
ChromeFest Sockhop 27 October
Gosford Social 20 October, 17 November, 15 December
Christmas Party 25 November
Gosford Classes return Thursday 5 October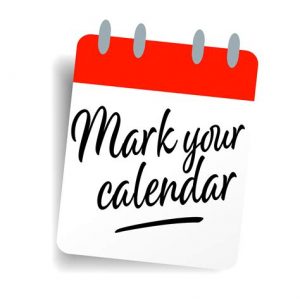 A word from the floor
I would like to take this opportunity to thank all our new students who have joined our family dance school. It is a real blessing to teach dance and bring joy and life into your lives. For me it is a passion and has been from a very young age and I hope your journey to date has been inspired. I really appreciate your support and am grateful to all who have supported our external events such as Aloha, Gosford Socials and theme classes.