Welcome Welcome Welcome
May we suggest you sit down relax grab a cuppa and read on.
They say April Showers brings May Flowers.  My ballet slipper orchids are on point
flowering away.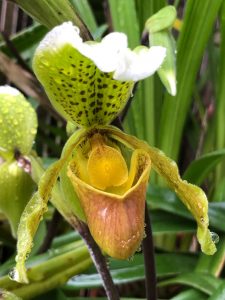 May is dedicated to Mothers Day and we wish all you mums, mums to be and fill in mums a very Special Mothers Day.
May is also Frankie Manning's Birthday Anniversary and a true treasure to all Swing Lovers around the world.  Frankie would have been 108 years this year on 26 May.  What better way to celebrate this year at our Night at the Albert Palais showcasing that very era.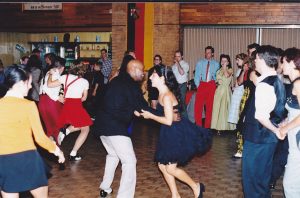 29 April International Dance Day
International Dance Day is a global celebration of dance and is celebrated every year on 29 April.  Grab a partner and go dancing!


General
Firstly, I would like to thank the team for hosting the BSS Birthday Party during my absence and thank you all for the great feedback. This event was well attended and a huge
success. It is also gratifying to see the Festivals have started back with great attendance and success.
I was so pleased to see the Swing Katz back performing at the Parkes Elvis Festival.
Future Festivals to put in your diary
Cooly Rocks  8-12 June
Wintersun 9-10 July
Chromefest. 21-23 October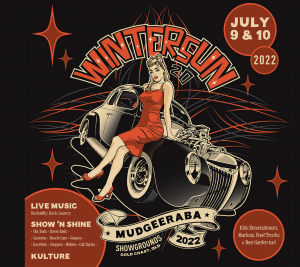 Classes
Class numbers are slowly coming back to life but we have definitely taken a hard hit with fewer beginner enrolments than previous years which have resulted in some venue
closures.  We do apologise for these closures but it was a necessary evil.
We also apologise for some of our cancelled courses due to poor enrolments.
We are extremely thankful to our intermediate classes for their loyalty and attendance it is very much appreciated and doesn't go unnoticed and we do hope our new students who have joined us are enjoying their journey.
A Night at the Albert Palais PLEASE NOTE EVENT DATE CHANGED TO 26 NOVEMBER
If you are looking for an excuse to dress up and go out dancing in a historic venue we have our next event at the Albert Palais in Leichhardt on Saturday 26 NOVEMBER.
This venue will not disappoint and we have secured the Cool Swinging Aston Martinis, a crowd favourite.
Join us for an elegant affair and evening of fun and
celebration.
The room set up is with round tables seating 8-10 per table and there is bar service.
Tickets available NOW, get in early  it's an event you won't want to miss!
Sat 28 May
2 Catherine Street Leichhardt
7pm-11pm
The Aston Martinis
Tickets $75 and VIP $70
Please email me for bank deposit details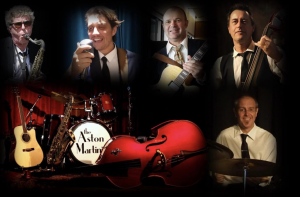 Chromefest Dates 21-22 October
I have been asked to host the Friday and Saturday events at Chromefest this year.  I don't have any information as yet.  Once details are forwarded I will keep you all in the loop.  There will be 50 early bird tickets allocated for presale so keep an eye out for the email.  These early bird tickets will not be published on Facebook.
SAYING
Collect moments, not things.