IT'S AUTUMN!  New Season!  New Courses!
What's Old is New Again! Our Annual Picnic is back!  It has been a decade since our last picnic. So we are calling on all Stray Cats, Cool Cats, Crazy Cats to come along and join in the fun and activities of the day, be part of the games, dance or just relax and enjoy the afternoon.  There is a plan set in motion should the weather appear to be unfavourable.  This will be posted on the website and facebook on Sunday morning.
UPCOMING 4 WEEK SHORT COURSES
Please sign up and register for our upcoming courses.  Failure to register may result in course cancellation.  Please check our lesson page for Full Schedule
CHA CHA – Emu Plains 3 March
ROCKABILLY – Camden 3 March
CHA CHA – Concord 5 March
CHA CHA – Gosford 5 March
COLLEGIATE SHAG – Woodcroft 6 March
SWING – Cronulla 5 March Stapleton Ave Community Centre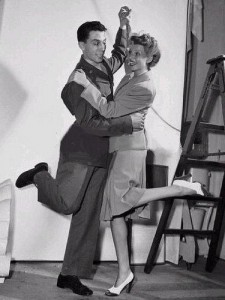 SAVE THE DATES
Turning our attention to this year's events please have your diaries ready and take note of our major events below.
Sat 13 Sept Spring Prom back again after last years success! Romeo & Juliet Theme
24-26 October Chromefest The Entrance & Chromefest Sock Hop 25th  at  Long Jetty Hall
Sat 13 December Christmas Party Parramatta RSL The Aston Martinis & DJ Vinnie
Wed 31 Dec New Years Eve 2012 Pyjama Theme Party, Venue to be Confirmed
EVENTS
For all Events we recommend to visit  our Events page for full details. Coming soon..
The RocknRoll & Swing Australasian Dance Competition, Autumn RocknRoll Festival at Thirroul,  Anzac Day Torque Bar & Grill and Masquerade Ball at Maitland.
Heads Up for May – There will be a disruption to classes at all venues during the Month of May. Some venues will have a 2 week spell while others will have 3 weeks off.  We have a group of 25 leaving for Frankie Manning 100th Birthday Celebration in New York.  We hope to bring back lots more knowledge and new routines from the other side of the world. We do apologise for the mid-term disruption.
March Specials
Thank you to those of you who took advantage of our New Student Referral.  As a token of our appreciation we have rewarded free lessons with each Student Referral. Conditions apply and we will continue this Referral during the month of March.  For more information please email me.
Fees
We are proud to announce that our Schedule Fee will remain the same this financial year.  All casual fees will remain at $15 for most venues except for Camden & Emu Plains where they have been reduced to $10. Central Coast, Concord and Woodcroft can also take advantage of our 4 Lesson Pass for $50 and 8 Lesson Pass for $90 during Term 1.
TOO GOOD TO KEEP UNDER OUR CAPS – It's time to claim your ticket!  Early Bird tickets on sale in March. We have secured Vini and the Moonlighters once again for this year's Christmas in July. Our theme is War Years.  After last year's feedback of the Gatsby Event we encourage everyone to dress up in theme again and look forward to surpassing last year's efforts.
One of a Kind Clothing
Don't forget to like our Facebook Page and see what's new on our One of a Kind Clothing Store.  We truly appreciate everyone's donations and do hope the rewards have been fulfilling.
Please note: There will be no Classes at Camden or Emu Plains on Monday 10 March. Classes will resume the following Monday 17 March.  
REMINDER the Grand Final of the Windale-Gateshead Bowling Club Competition is on this Sunday 2 March from 5pm.
SAYING
Prayer is talking to the universe, meditation is listening, take a moment to be still…
Remember to subscribe to the newsletter and Like us on Facebook to receive your daily updates.
Dance like no one is watching
Anna & Justin