Welcome Welcome Welcome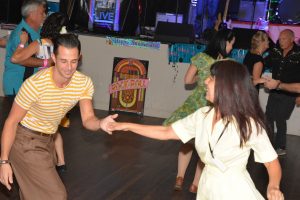 It has been a couple of months since I have blogged.
Firstly I would like to welcome all new students and hope you are enjoying the experience.
 Summer has gone and Autumn is now upon us and we can definitely begin to feel the cool crisp air in the early morning and evenings.
There has been so much in the news recently and close to home I know it's been tough for those in the flood regions. It hasn't been an easy 2 years for so many with all the world events but I would like to say that this too will pass and I know that for those who have been effected by the devastation of the floods it is challenging to think ahead.
Dance Classes are slowly returning to some sort of normality. We are finding numbers are still not as confident as pre 2020. Here's hoping the confidence will return soon especially now that socials and festivals are back.
Private Lessons Gosford – I have 1 spot available for regular privates.
Please email me for dates and times.
Reminder
Less than 3 weeks away our BSS Birthday is approaching.  We are so looking forward to The Lemon Squeezing Daddies with Pearl and catching up and seeing you all, hopefully there is time to dance between chit chats.
We do have 12 tickets which were returned and are available if you did miss out.
Please email or text me for details.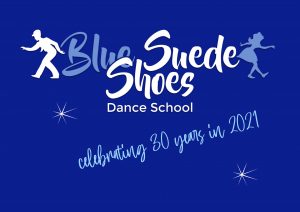 BSS Dates for Diaries
New Courses Emu Plains Monday 28 March
New Courses Concord Wednesday 30 March
New Courses Katoomba Tuesday 12 April
Camden Course date to be confirmed
Daylight saving ends Sunday 3 April 3am
Blue Suede Shoes Dance Party Saturday 9 April 7pm.

What's New

The exciting news this month is that the Albert Palais in Leichhardt is now refurbished and available for events. I know some of our students danced in this stunning dance hall back in the day. This venue was built in 1934 and in its heyday boasted 3 stages and hosted countless bands and events. The venue holds 200 plus with ample space.
We would like to bring back the glory of this beautiful elegant vintage venue in an upcoming event. We are also asking and would appreciate feedback if there is interest for a formal event at before we go any further with plans.
 The band we have in mind for this event is The Aston Martinis with their new line up. Dates to be announced hopefully at our BSS Birthday Party on Saturday 9 April provided everything aligns and we have the support.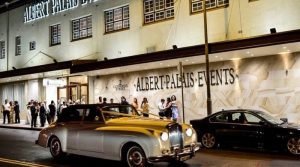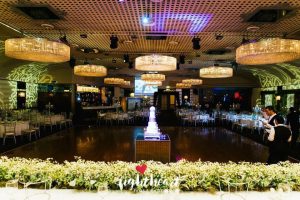 Festivals

The Festivals are increasing month by month.
We have been asked to host the Chromefest evening events this year on Friday and Saturday. More details will be posted soon and we will advise when we open the pre ticket sales. Once again pre ticket sales will be available at the BSS Birthday Party.
Below are some dates of the most popular larger Festivals. Please do check if there are any updates or date changes as we have seen with the Wintersun event.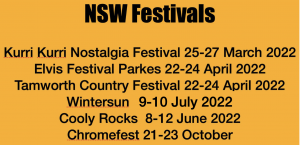 Sayings

When you find yourself trying prove your worth,
you have forgotten your value.
Nansia Movidi