A BIG WELCOME Back
Are your ready for a BIG YEAR!! We are so excited to be back after a long break.
Check out the resume dates for each venue as we come back this month and early
February.
Jump onto our website at your leisure and get familiar with the site. We post our News
bi-monthly.Don't forget to follow us on Facebook for all your daily class and events update.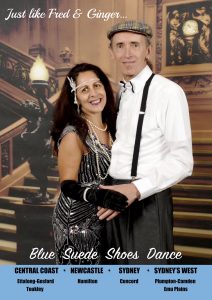 Is this your first time at BSS Dance? The Gig Guide is updated every Wednesday and all
previous Newsletters are kept in the archives and can be read at your leisure.
Where to Learn? – Lessons page is updated every week so please do check for any last minute changes.
This is your News! so relax put your feet up and read on!
What's New
1.We have a new venue at Ettalong 50s Leisure Centre Ettalong Beach starting Mon 4
February for those down in the Peninsula area.
2.Fingers crossed we will have a New Venue in the Liverpool region starting in March.
3.We have added a new event this year to replace the Prom.  We are going to Swing like it's the 40s with our SWING BALL event . More details to follow.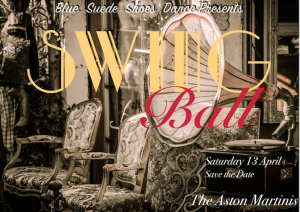 4.BSS is an Active kids Provider – parents redeem your $100 free lessons.  We are also
waiting to see if we are eligible for the  Creative Kids Provider which means another $100 free lessons if approved.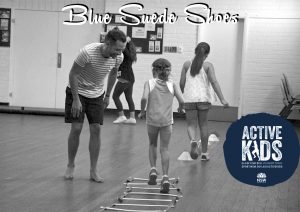 5.And for the biggest announcement…..We are starting the year with the END in mind.
What does this mean?? We are going to party like its 2020 on New Years Eve.
Details to be confirmed.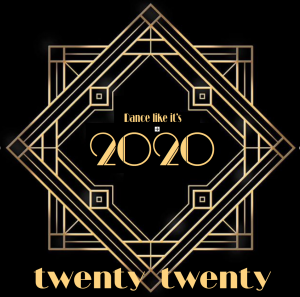 Sydney Resume Dates
Concord 16 January
Camden 21 January
Emu Plains 21 January
Katoomba 22 January
Surry Hills 24 January
Plumpton Thurs 31 January
Central Coast Resume Dates
Gosford 30 January
Ettalong 4 February
Gallipoli Club 4 February
Club Toukley 5 February
Upcoming Festivals
Sat 19 Jan Lady Luck Festival
Fri 18-27 Jan Tamworth Music Festival
Sun 17 Feb Galleria Rockabilly gig 2pm
Sat 16-17 Feb Elvis Festival Davistown RSL
Sat 23 Feb Charleston Challenge
Sat 23 Moto Mayhem Ettalong Bowlo
Sun 10 March RocknRoll Vintage Thirroul
Save the Date
Get your diaries out and save the dates for this years Blue Suede Shoes Events!!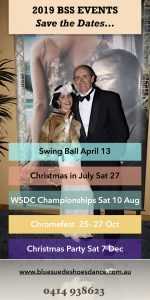 New home for WSDC
This year WSDC championships will be held Sat 10 August at Greyhound Social Club in
Yagoona.  Parramatta RSL will be starting renovations in August and the facility will be unavailable.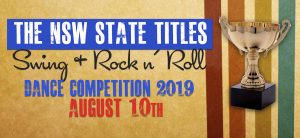 New Staff Members
Look out for a couple of new faces who will be joining our team this year.
Rookie – Mattias Cerdival Norton – Member of the Swing Katz.  Mattias started at Blue Suede Shoes at our Gosford Location and will be part of our teaching team at our Ettalong venue this year.
Master – Amelia Kalafatis – no stranger to Blue Suede Shoes.  Some of you had the pleasure of being taught by Amelia at our Plumpton location. Amelia will be teaching in the
Liverpool region and popping in at Plumpton now and then.
Rock That Swing Festival
We would like to express our gratitude to all those who have supported and donated to the Go Fund Me page to assist in getting the teens over to Munich for the Rock That Swing
Festival.  Donations are still dribbling in and we are happy to announce we have reached the $10,000 mark which has helped each of them with the airfares and workshops/lessons.
Thank you so much for your generosity and kindness.  They are truly overwhelmed.  We will be posting their journey on Facebook for you to follow.
New Gigs for Central Coast
Sun 17 February-Galleria – will have monthly Swing, Rockabilly and RocknRoll events.  January saw their first swing event.  This  will be their first Rockabilly event.
Sat 16 February – Sun 17 February-Elvis Festival – The annual Elvis Festival will be held at Davistown RSL.
Mon 25 February Con Artist Big Band Central Coast Leagues Club Door charge
Sat 30 March-Swing on in – The Art House at Wyong will have Swing on In performing .   Matinee and Evening session.  If you like Frank Sinatra, Michael Buble, the Rat Pack you will love these guys.
Medals Date
The NSW RocknRoll Association Medals date will be held Sat 11 May on the Central Coast.  Details to follow.  If you are interested please email me for your forms and syllabus.
Courtesy Call
Please pick up the phone and give us a call, email or text if you are unable to attend class.
If you have booked a private lesson and cancel on the day of the lesson a cancellation fee of $33 is charged and is payable.
Unfortunately we need to pass on the overhead costs.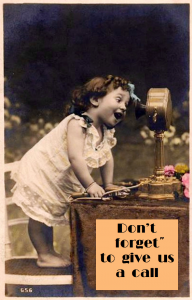 Saying
Ambition is a dream with a V8 engine