Let the Silly Season Begin!!
Last Friday Night we started the silly season with our Wacky World of Sports theme
Christmas Party and it was wonderful to see so many students especially our newbies!
This is our final News Update for 2018 and we just want to say A VERY BIG THANK YOU to all our friends that follow us and/or come to class.  It was a HUGE YEAR for us and we are always looking at different ways to change things up and keep evolving to keep you
motivated and inspired!
The teaching TEAM at Blue Suede Shoes would like to wish you a very
MERRY CHRISTMAS and a successful and HAPPY NEW YEAR!
We will be closed for a short time so please check the closing dates and resume dates below. All venues will finish this week.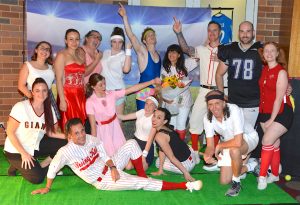 CLOSURE DATES
EMU PLAINS closes Monday 10 December
TOUKLEY RSL closes Tuesday 11 December
CONCORD closes Wednesday 12 December
GOSFORD closes Wednesday 12 December but class will be held at Ettalong 50+ Leisure Learning Centre this week
CAMDEN, GALLIPOLI & PLUMPTON CLOSED
Private Lessons will continue through the Christmas break by appointment only.  All
regular privates have been booked and confirmed.
GOSFORD REMINDER 
Gosford change of venue this Wednesday will be Ettalong 50+ Leisure Learning Centre this week.  The address is Corner Broken Bay Road & Karingi Street Ettalong Beach Opposite Drop Your Pants Laundromat.  Dress Code Red or Green or both.  You may bring a plate of goodies along but please take your rubbish and left overs with you.
CONGRATULATIONS to our Winners 2018
Awarded for the efforts, consistency, the continued support, hard work, continued
improvement and results in 2018.
Best Student of the Year Awarded to Barry Walbancke
Best Juniors  Awarded to Samantha Cannistra, Orlando Mae, Sarah Wonson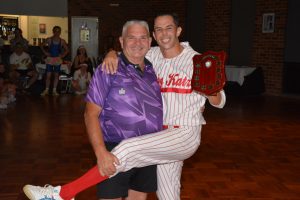 Swing Katz Fundraiser 
Get our kids to Munich Rock That Swing Festival  Fundraiser has been overwhelmingly
supported.  We would love to thank everyone who has donated and supported this fundraiser.  Your generosity is more than appreciated.  We would also like to thank everyone who has contacted us and donated gifts, cash, bought tickets for our Christmas Raffle and donated through GoFundMe.  We are still receiving more and more fundraising ideas from our wonderful students and friends and I truly thank you from the bottom of my heart.
The money will be divided amongst the kids for their airfares. The parents have a big job in raising balance of funds for the 5 day workshops, accommodation, food and refreshments.
We are extremely happy to announce a sum of $950 was raised through the Christmas Raffle. Thank you so much.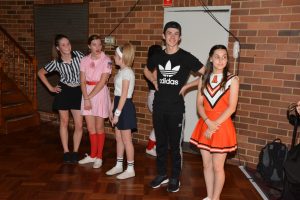 Gig Guide
During the Break the Gig Guide will continue so please visit our link or head over to our Blue Suede Shoes Facebook Group page.
Please note on the Gig Guide there are 2 special Swing/Jazz events at Dungar Island Bowling Club for the Coasties coming up in January.
What's New for 2019
We can reveal our new Central Coast Venue on Monday Nights will be Ettalong 50+ Leisure Learning Centre (the former Senior Citizens Hall).  This venue is in a great location and great addition to Blue Suede Shoes Dance School. It is situated in the beachside village vibe area of Ettalong Beach. Classes will commence here on Monday 4 February.  There is off street parking available as well as a car park in the Hall grounds.  Great dance floor which was refurbished 6 years ago.
Check Lessons Page in mid January for Schedule at this venue.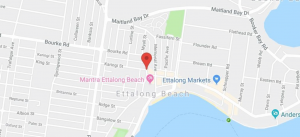 RESUME DATES
Concord Wednesday 16 Jan
Emu Plains & Camden RSL Monday 21 Jan
Plumpton Thursday 31 Jan
Ettalong Monday 4 Feb
Toukley Tuesday 5 Feb
Gosford Wednesday 6 Feb
Gallipoli Monday 4 Feb
Check Lessons Page in mid January for Schedule at all locations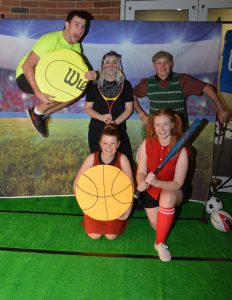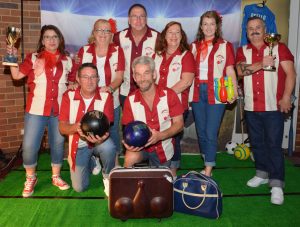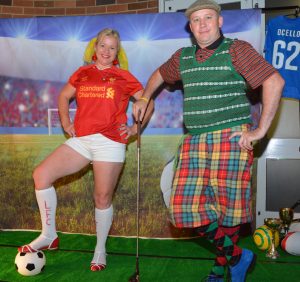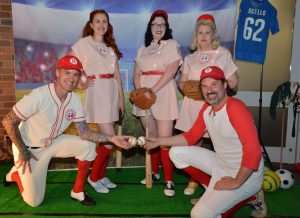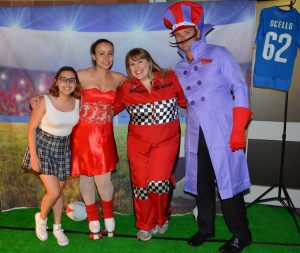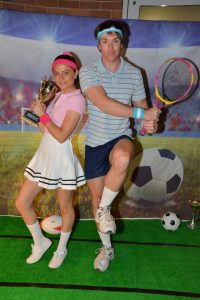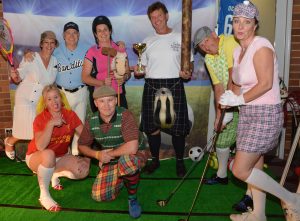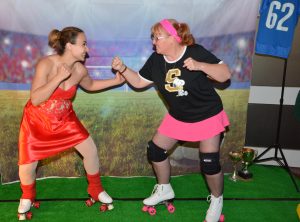 Our students never disappoint in a dress up theme!
Saying
"Ego is not your Amigo"
Have a Safe Peaceful Christmas and all the Best for a Happy New Year in 2019!
DaddyKat & MummaGCat