Welcome to all our New Students and this months Newsletter!
It's Easter time and we would like to wish everyone a wonderful Easter break!

This Thursday 2 April at Plumpton
We will be holding an Easter Hop Pot Luck after class.  Please bring a small plate to share.
The RocknRoll Class will be cancelled and the Swing Class will be brought forward to the 7pm time slot.
There will be Social dancing from 8pm.
We will also have an Egg Hunt for the kiddies at 5.30pm. Please advise us if your child cannot attend.  The children will have 2 weeks off and return 23 April.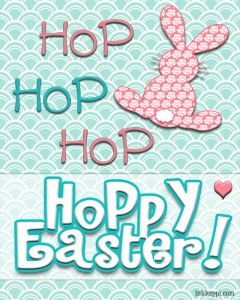 **************************************
Classes at Camden & Emu Plains will run on Easter Monday 6 April.
**************************************

It's time to fall back – day light savings time ends Easter Sunday 2am
**************************************
NEWS FLASH!!!
Free Kids Dance Class presented by the Swing Katz at on Sunday 26 April at 3pm.
St Stephens Presbyterian Church Hall Cnr Concord Rd & Correys Ave, Nth Strathfield
First timers welcomed. If you have friends who would like to join please pass on the details.

1950s Prom Update
We are so pleased with the response for this event and wish to advise there are only a handful of tickets remaining. So Get in Quick!
Sat 2 May at Doyalson RSL with Jungle Kings, Aaron Elvis Mansfield and DJ Vinnie. Tickets $15
Club Bistro available from 5.30pm
Car spaces have been allocated for the classic cars and hot rods. Bookings essential.
We will have Rockabilly Express and Ronnies Gear trading on the night and Siobhan Ford Photobooth is back for much memorable moments.


**************************************
Free Lessons
Bring a friend along incentive is back. Refer a friend and when they enrol you will be issued with a free lesson.
What's New
Credit Card Facility- We are finalising transactions for mobile merchant credit facilities. This will enable you to purchase your class passes, DVDs, event tickets etc at some of our locations and market stalls. Credit transactions will incur $1 fee.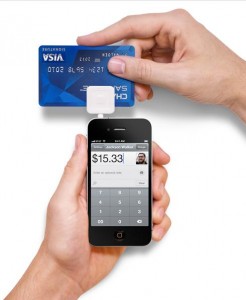 **************************************

APRIL NEW Courses for all venues
Please check website Lessons Page carefully for April Timetable.
Below are the new courses that will be starting this month.
Concord
Wednesday 1st April.  Don't forget to register for this Wednesday!
Cha Cha 4 week short course at 7pm

Camden RSL Thursday
Thursday 9th April at 7pm
Salsa & Rumba New 4 week short course

Emu Plains
Monday 13 April No Classes
Monday 20 April New Course in Cha Cha at 8.10pm
Monday 20 April All New Swing & RocknRoll beginners courses at 7pm
Camden RSL Monday
Monday 13 April No Classes
Monday 20 April All new Swing & RocknRoll beginners courses from 6.45pm
Wollongong Dancespace
Tuesday 7 April Swing beginners 7pm & Swing Intermediate 8pm
Stockton RSL
Timetable will remain the same.
Please note no classes on Easter Monday 6 April. We will return Monday 13 April.
Long Jetty
Timetable will remain the same.
Please note no classes on Easter Tuesday 7 April. We will return Tuesday 14 April.
Children will have 2 weeks off and return Tuesday 21 April.
Gosford
There will be no classes Wed 22 April to Wed 20 May for the St Louis Shag class and Ballroom Class.  Classes will resume Wed 27 May.
RocknRoll Classes will continue with no disruption.

Telarah Bowling Club
Cha Cha Short course with yours truly at Telarah starting Wednesday 22 April for 5 weeks. Please book through Gary Haigh 0412 114 647. Beginners 2/Intermediate Level.
**************************************
FOR SALE
If you are into vintage we have a cute 1940s classic white wicker pram in very good condition considering its age. It does need a good clean and polish.  Sale Price $175

DVDs for sale
Rockabilly, RocknRoll and Swing DVDs back in stock. $20 each for Blue Suede Shoes students or 3 for $50.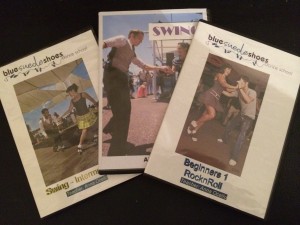 Dance Class Rates
Don't forget you may purchase Block Lessons from our Concord, Plumpton, Central Coast & Stockton venues at a discounted rate.
We offer passes for either 4 lesson or 8 lessons.
Our passes start at $50 and Casual lessons are $15.
Private Lessons are also available starting from $70.

**************************************
Christmas in July
Following up from our 50s RocknRoll Prom the next event is our annual Christmas in July with this year's theme –
"A DAY AT THE RACES".
Welcoming back the Lemon Squeezin Daddies with Pearl upfront and we will have Dj Vinnie spinning the tunes during the breaks. This is an annual event where we collect goods for the Salvation Army Winter Appeal.
The event will be held at Central Coast Leagues Club on Sat 25 July. Tickets will be on sale end of April for $20.

Save the Date
Chromefest Weekend Fri 23 Oct to Sun 25 Oct
Once again we will be holding the Chromefest Sockhop on  Sat 24 Oct.
Have you booked your accommodation?
Keep your eyes peeled for more details coming soon!

Looking for where to Dance?
Don't forget our Gig Guide is advertised every Wednesday on Facebook and the Blue Suede Shoes Group Page.
**************************************

ARRDC RocknRoll Swing Dance Championships
Sat 18 April Glen Innes
Entries closing soon for the ARRDC RocknRoll Swing Dance Championships
Ring Marcia Summers​ 0417 184 644 for entry details
2015 " 10yr Anniversary
GLEN INNES SERVICES CLUB
Why not join us for a fabulous day of entertainment . Watch Gifted dancers strut their stuff to the 40s & 50s music.
**************************************
Courtesy Call Reminder
If you are unable to attend class please send us a courtesy message via text or email  us at bluesuedes@hotmail.com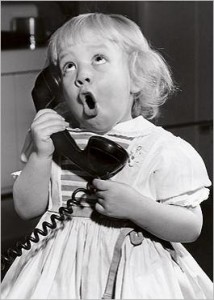 Capturing moments from our St Patricks Day Social & Stockton Social