Welcome to 2018
It has been an AMAZING start to 2018 and we continue the energy and momentum into Term 2 with our first event of the year and the our follow up Kids Workshop 2.0.
This year we have brought a few changes which have proved to be popular. Our courses will change every couple of months to add variety and keep you on your toes.  Look out for boogie boogie, cha cha, and triples at your location.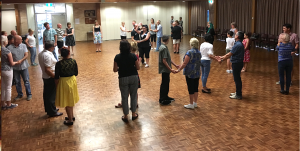 I hope you have had the chance to browse through the changes to the website Home and Lesson Page and find it user friendly.
Are you visiting our page for the first time? well please take some time to look through our website and facebook pages and familiarise yourself with our dance studio.  You may purchase tickets online for any of our upcoming events or classes.
Where to Learn? – Lessons page is updated every week so please do check for any last minute changes. For quick updates you may also visit our Facebook Page Link here. Please click on Sydney or Central Coast link for full schedule.
Katz Coast Training Workshop
The childrens' classes are slowly picking up in numbers. We really appreciate spreading the word and believe the best marketing is word of mouth. The kids are our future for this sport and we love working with them and bringing them the vintage dances and music of the 40s and 50s.
Our next Katz Workshop for the Kids is Sat 17 March 11am sharp. Thank you to everyone who registered early. There is still one week remaining to get your registration in.
East Gosford Hall Cnr Henry Parry Drive & Wells Street East Gosford next door to Fahrenheit Cafe.  $20 per child 11am-1pm  Full details here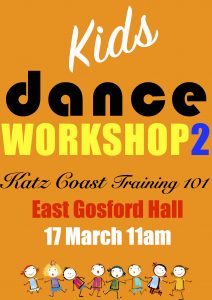 New Courses for Sydney
Monday 19 March Camden RSL
Wednesday 21 March Concord
Monday 26 March Emu Plains
Thursday 29 March Plumpton Triples Workshop
Sunday 6 May Medals Day East Gosford
Central Coast and Newcastle new courses coming in April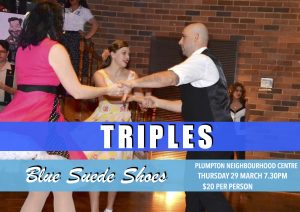 50s RocknRoll Prom
Tickets are now on SALE for our first event of the year. We have made a couple of changes. Always scouting out different bands for the coast and welcoming DJ Gav Bean back to Toukley RSL. Featured this year is Narelle Evans & the Jetbacks. Special performances by international visiting dancers Shane McIntyre & Keri McLean (US Champions) and the
Sydney Swing Katz.
We have moved the Prom to Club Toukley RSL on the Central Coast. The club has a bistro and coffee lounge area for all guests.
If you wish to book your classic car to be parked out the front of the club please email me. We only have half a dozen spots available right out front.  Tickets $20 Adults and $10
Children.  Full details and tickets here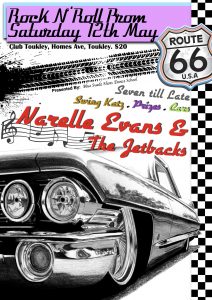 Upcoming Festival Dates
Some of the bigger RocknRoll Events coming up this year.
Kurri Kurri 23 – 25 March
Townsville 13-15 April
Nelson Bay in May 19-20 May
Tamworth RocknRoll Festival 26 May
Wintersun 2.0   2-3 June
Cooly Rocks on 6-10 June
Bingara Orange Happy Days Festival 6-7 July
Retro Fest 24-26 August
Nelson Bay 12-14 October
Chromefest 26-28 October
WSDC NSW STATE TITLES 2018
ENTRY FORMS are now available for the 2018 NSW State Titles. Please email or visit the link for details here.
We are in our 9th year of running the championships and the event has doubled since its inception with competitors from all over Australia including adjudicators.
If you wish to sponsor an event please email me for Sponsorship forms. There are 51 events to choose from with categories for minor,youth, adult and senior/master. The
popular teams, triples and jacknjill is also included.
For all Facebook updates please like our page here
We are also looking for Cash Prize Sponsors. Businesses, studios and individuals most
welcomed to enquire. Email for more detail nswstatetitles@outlook.com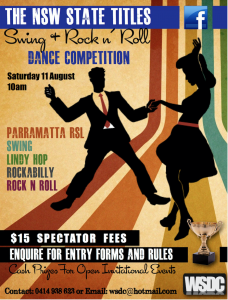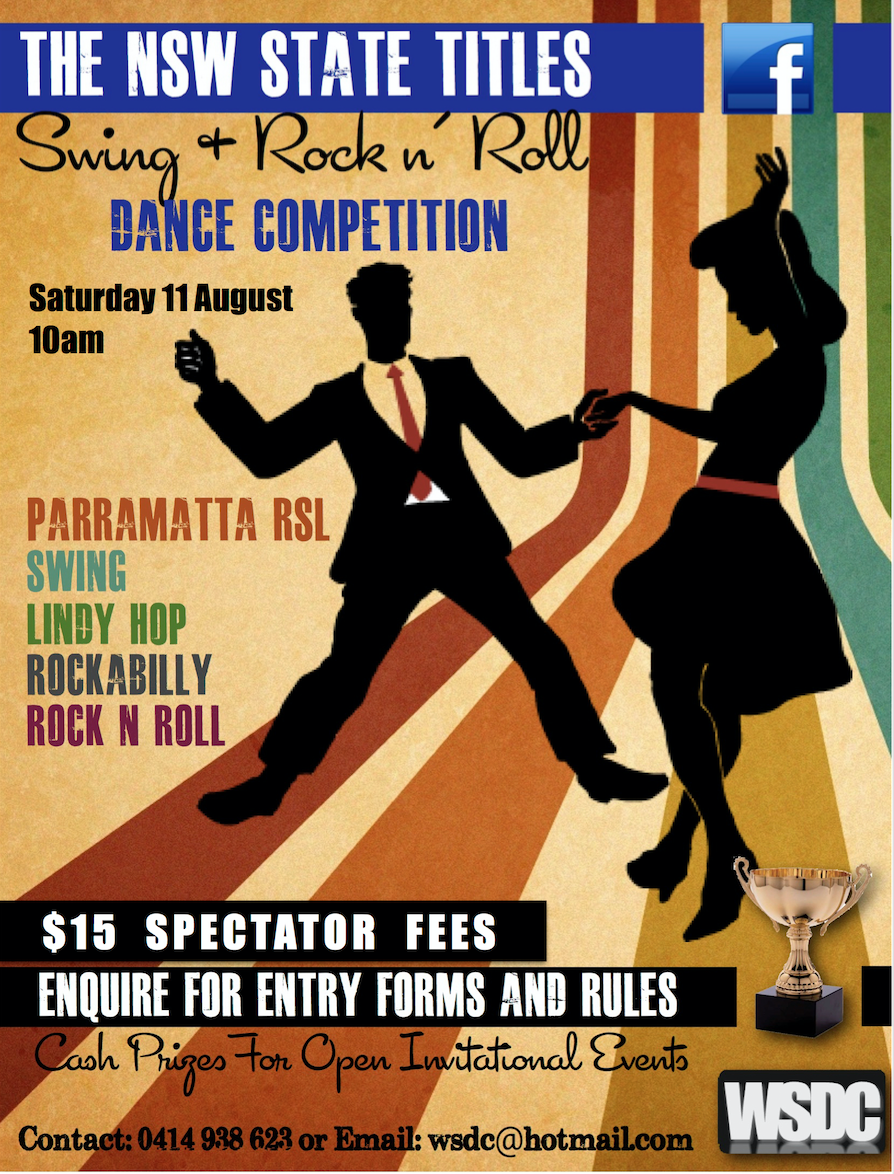 Medals Day Sunday 6 May
We are preparing for our next Medal Examination to be held at East Gosford Hall on Sunday 6 May at 1.30pm. If you are interesting in participating please email me for the nomination form. Medals Fee for members of the NSW RocknRoll Association is $35 per medal. Non Members $40. Bronze to Gold in the following styles RocknRoll, Rockabilly, Swing/Lindy Hop and Cha Cha.
Spectactors welcomed for a small fee of $5.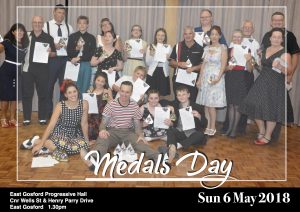 Christmas in July Wild Wild West Coast Shelter Charity Event
Saddle up and ride on over!  we are inviting you to our Wild Wild West Theme Christmas In July.  
WANTED DEAD OR ALIVE
REWARDS  for keeping  you on your feet all night, playing music excessively, rebels without causes, outlaws, the good, the bad and the ugly. Fun night doing it the old western style.
Featuring interstate Melbourne Band The Smokin' Wingtips and DJ Vinnie.
There has been a huge request for tickets for our Christmas in July Event. The event will be held on Saturday 28 July at Central Coast Leagues Club Gosford.  Tickets  will be on sale end of March. Adults $25 and Children 16 and under $10.  Thank you for your support.
For full details Check link here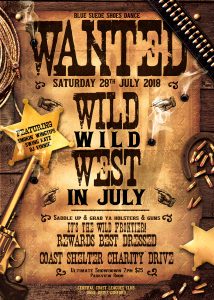 Courtesy Call
Please pick up the phone and give us a call, email or text if you are unable to attend class.
If you have booked a private lesson and cancel on the day of the lesson a cancellation fee of $33 is charged and is payable.
Unfortunately we need to pass on the overhead costs. Thank you for your understanding.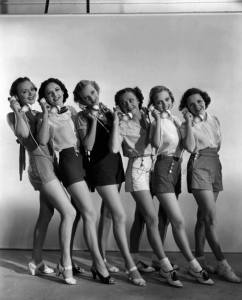 Saying
Never Give Up – A closed door is redirection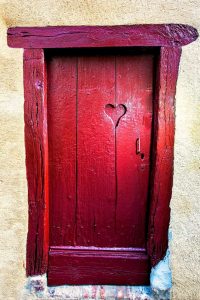 Thank you for your loyalty and support
See you on the dance floor!
Anna and Justin