Welcome to all our new dancers who have joined us in the last month.
Are you visiting our page for the first time please take some time to look through our
website and facebook pages and familiarise yourself with our dance studio.
Ive been busy behind the desk so it's now time to hit the dance floor.
We have  a jam packed edition so put your feet up, grab your diaries and read on.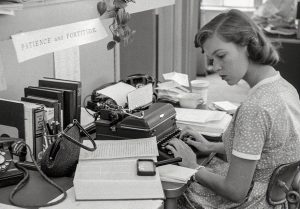 Where to Learn? – Lessons page is updated every week so please do check for any last minute changes.  For quick updates you may also visit our Facebook Page Link here.
Central Coast Classes
Sydney Classes
TRIPLES WORKSHOP
This Months Triples Classes have been wildly popular amongst the dancers and we are bringing a second workshop to Plumpton Neighbourhood Centre Thursday 3 May at 7.30pm. The workshop is $20 per person. Bookings essential.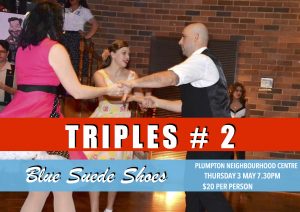 GREAT NEWS!!! ACTIVE KIDS PROGRAM!!
So it's no secret that Blue Suede Shoes was founded on children's classes and we were very successful in the early years in training the young ones to compete and perform.
This year my goal and passion is to bring the kids back on to the dance floor and get them ACTIVE.
It's all about inspiring our future champs!
So when the opportunity arose to be part of the ACTIVE KIDS I literally jumped in.
It's a long process and after 4 weeks I can proudly say we have been approved as a Provider!!  There will be more details coming shortly. In the meantime please visit Service NSW online or your nearest office apply for your $100 voucher. Keeping our Kids Active!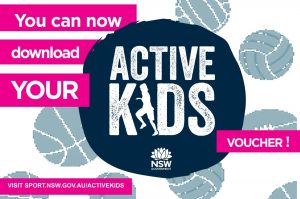 Katz Coast Training Workshop 3.0
The childrens' classes are slowly picking up in numbers on the central coast.
We really appreciate spreading the word and believe the best marketing is word of mouth.  Workshop No. 2 was a huge success and we are now taking registration for Workshop 3.0. There is only one more workshop before the WSDC NSW State Titles after this the next workshop will be early July.
Katz Coast Training Workshop 3.0 will be held at a different venue (Gosford 50+ Leisure Learning Centre where we teach every Wednesday).
It will be held on Sat 5 May 11am -1pm with a fee of $20 provided registrations meet our minimum 15.  Thank you to everyone who registered early.
There is still one week remaining to get your registration in. Failing poor numbers the workshop will be postponed to July. Please choose carefully there are NO REFUNDS.  Tickets are transferrable.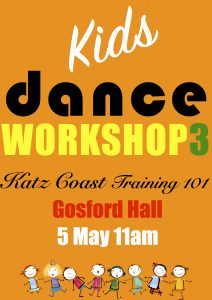 New Courses for Sydney
Monday 21 May Camden RSL
Wednesday 16 May Concord
Monday 21 May Emu Plains
Thursday 10 May Plumpton
Please Note the following dates
Thursday 3 May Plumpton Triples Workshop
Sunday 6 May Medals Day East Gosford Progressive Hall
Gallipoli Legions Club
Please note the timetable in May will change starting from this coming Monday 7 May 6.45pm Beginners RocknRoll  Room 1
6.45pm Intermediate RocknRoll Main area
7.30pm Social dancing
7.45pm Swing Beginners & Swing Intermediate
Sat 26 May is World Lindy Hop Day
in memory of Frankie go dancing!
We will be dedicating the week leading up to World Lindy Hop to Frankie Manning in our swing classes.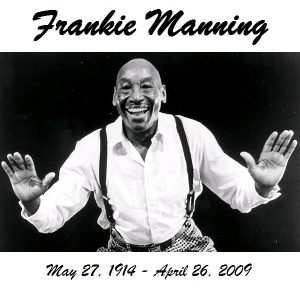 50s RocknRoll Prom
WE have 30 tickets remaining for the RocknRoll Prom.  If you haven't booked please email me for tickets. Welcoming DJ Gav Bean back to Toukley RSL.  Featuring year Narelle Evans & the Jetbacks. Special performance by international visiting dancers Shane McIntyre & Keri McLean (US Champions) and the Sydney Swing Katz. Remember the Prom will be held on the Central Coast at Club Toukley RSL, Holmes Ave, Toukley.  The club has a bistro and coffee lounge area for all guests.
Visit our events page for all the details here
If you wish to book your classic car to be parked out the front of the club please email me.  We only have 3 spots available now.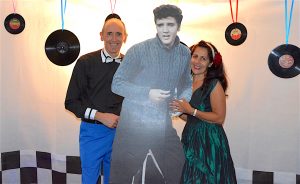 Upcoming Festivals Festival Dates
Some of the bigger RocknRoll Events coming up this year.
Springwood Festival 28 April
Nelson Bay in May 19-20 May
Tamworth RocknRoll Festival 25-27 May
Wintersun 2.0   2-3 June
Cooly Rocks on  6-10 June
WSDC NSW STATE TITLES 2018
ENTRY FORMS are now available for the 2018 NSW State Titles.
Visit our events page for all the details here.
Spectator tickets have gone on sale and we now have 70 tickets left.
There are some tables available in the middle row and on the top row.
Sponsorship is still open. If you wish to sponsor an event please email me for Sponsorship forms.  Without Sponsors there would be no championship.
We are thankful to all our supporters and volunteers. There are 40 events to choose from with categories for minor/youth, adult and senior.
We are also looking for Cash Prize Sponsors. Businesses, studios and individuals most
welcomed to enquire.  Email us for more details here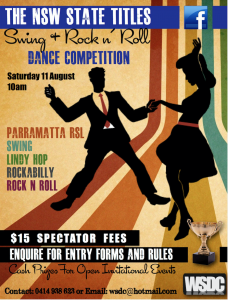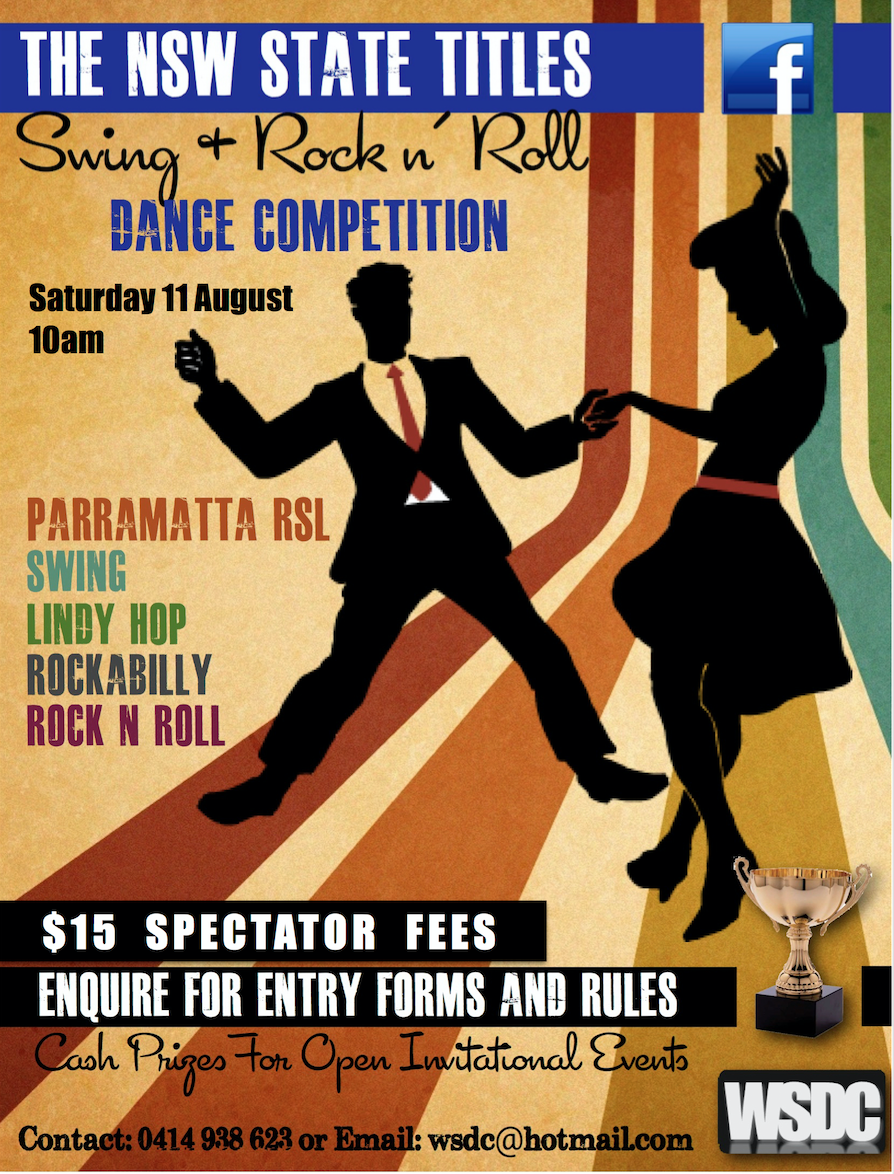 Medals Day Sunday 6 May
The Medal Examination will be held at East Gosford Hall on Sunday 6 May at 1.30pm.
Corner Henry Parry Drive & Wells Street East Gosford.
Nominations close this Thursday 26 April.  Forms must be completed with song choice and must be accompanied by the fee. Please email me for the nomination form if you haven't as yet registered.
Medals Fee for members of the NSW RocknRoll Association is $35 per medal.
All other medallists $40.
Bronze to Gold Star in all styles RocknRoll, Rockabilly, Swing/Lindy Hop and Cha Cha.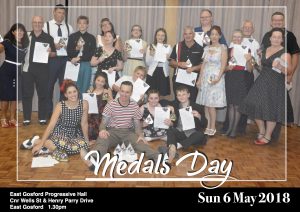 Spectactors welcomed for a small fee of $5 payable at the door on the day.
There is a car park available and Fahrenheit Café next to the hall.
Wild Wild West in July
Get excited for the most anticipated event each year!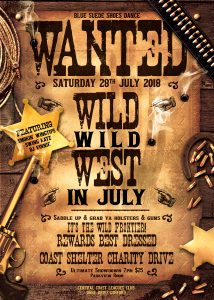 Tickets have gone on sale for our annual Christmas in July at Central Coast Leagues Club on Saturday 28 July in the Parkview Room.
Our Christmas in July has been a charity event since its inception back in 2008 at Diggers at The Entrance.
We are happy to be supporting our charity Coast Shelter for the third consecutive year and extremely pleased and overwhelmed with the generosity of the students out west in the Emu Plains region who are leading the way with their donations.
I would like to thank those from the central coast who have also contributed.
The challenge is out!!…Let's see which area digs the deepest.  Looking for Leaders who would like to take up the challenge and collection.
Performing for us are the Smokin Wingtips from Melbourne and our resident DJ Vinnie.  Don't miss this event.  Grab your tickets early to avoid disappointment.  We have sold the first 50 tickets without any social media advertising nor any marketing at classes yet and we have now a further 100 tickets. Tickets $25
Please check this link for all the details here
Please choose carefully there are NO REFUNDS.  Tickets are transferrable.
Chromefest Sockhop SOLD OUT!!!!!!
We will be announcing and advertising our Chromefest Sockhop in the next couple of weeks.  We are excited for the double header that we have in store for you. Interstate
Melbourne band Itchy Fingers and local band Mescalero.  The event will be held at
The Entrance Leagues Club with limited seating of 200. We do encourage you to purchase your tickets early this year as this event was sold out within 6 weeks last year.
Take advantage of the early bird tickets and book now. Tickets online $27.50
includes processing fee.
Please choose carefully there are NO REFUNDS.  Tickets are transferrable.

Courtesy Call
Please pick up the phone and give us a call, email or text if you are unable to attend class.
If you have booked a private lesson and cancel on the day of the lesson a cancellation fee of $33 is charged and is payable.
Unfortunately we need to pass on the overhead costs. Thank you for your understanding.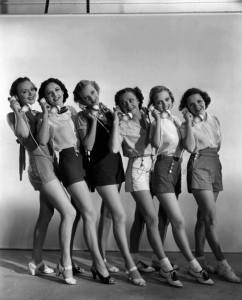 Saying
Some people feel the rain others jut get wet Bob Dylan
It's time to dance…Thank you for taking the time to read the News.