Welcome to all our new dancers who have joined us since our last News Update.
If you visiting for the first time please take some time to look through our website and
facebook pages and familiarise yourself with our dance studio.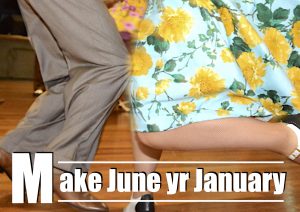 Let June be your January.. Did you start the year Strong and motivated and found yourself slow down and off track?

Where to Learn? – Lessons page is updated every week so please do check for any last minute changes here
For quick updates you may also visit our Facebook Page Link
Take a moment to read our updates.
Classes & Timetables-June Break Central Coast
Please take note of the June Breaks coming up for all Central Coast Venues
Plumpton – No Class Thursday 7 June
Gallipoli – No Class Long Weekend Monday 11 June
Toukley – No Class Tuesday 12 June
Gosford – No Class Wednesday 13 June
Please note there will be a disruption to the Swing Classes at Gosford, Toukley &
Gallipoli during June and July. We do apologise for this in advance.  We will be back to normal program in August.
In the meantime Gallipoli Legions Club will have Social dancing after the Rockabilly class from 7.30pm to 8.30pm.  Its FREE come along and get some practice Swing and Rockabilly
TRIPLES WORKSHOP
This year the Triples Classes have been wildly popular amongst the dancers and we are bringing the next workshop to Plumpton Neighbourhood Centre Thursday 31 May at 7.30pm. The workshop is $20 per person.  Bookings essential.  Regular RocknRoll Class at 6.45pm and the Triples will replace the Swing Class.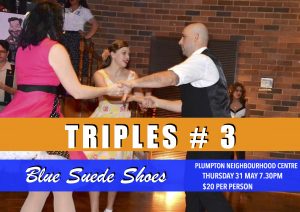 NEW COURSE DATES CENTRAL COAST
Beginners Rockabilly at Gallipoli will begin on Monday 18 June 6.45pm
Beginners RocknRoll at Toukley will begin on Tuesday 19 June 6.45pm
Beginners Rocknroll at Gosford will begin on Wednesday 20 June 6.45pm
All intermediate are welcome to join Beginners for free.  We really do appreciate those who come along and make the newbies feel welcomed.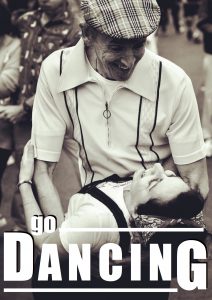 PLEASE NOTE
There will be no EFTPOS during the months of May, June & July available at class.  Class passes or single class lessons may be purchased at our Events Ticket Link here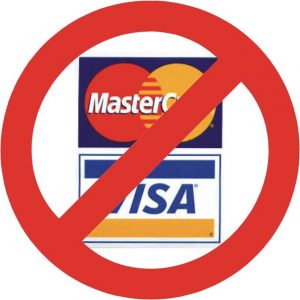 GREAT NEWS!!! ACTIVE KIDS PROGRAM!!
Great to see some of our parents take advantage of the Active kids Program yet there are some parents that haven't joined the program!
Get with the Program and grab your free vouchers.
Go to Service NSW online or visit your nearest office to apply for your $100 voucher.
Keep our Kids Active!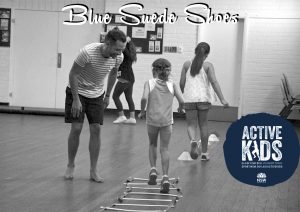 TEACHERS AWARD
CONGRATULATIONS to Ben Rowe from our Gallipoli venue on receiving the first Teachers Award for the year!  Ben has been dancing for 3 years and has become an asset to our Newcastle region.  He is very well liked by all the students and peers and has only been teaching 3 months and proved himself in such a short time to be well respected amongst the dancers.  Ben is one of our best ambassadors for the dance school and for dancing in general.  I am very proud to have him on board and know he will go from strength to strength.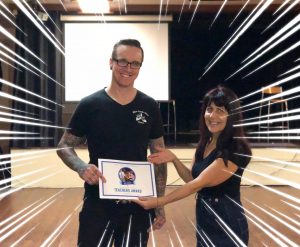 WSDC NSW STATE TITLES 2018
ENTRY FORMS close 15 July for the 2018 NSW State Titles. Please email or visit the link for details here.
Spectactor tickets have gone on sale and we now have 3 tables left.
Sponsorship is still open. If you wish to sponsor an event please email me for Sponsorship forms.  Without Sponsors there would be no championship. We are thankful to all our
supporters and volunteers. There are 50 events to choose from with categories for
minor/youth, adult and senior.
We are also looking for Cash Prize Sponsors. Businesses, studios and individuals most
welcomed to enquire.  Email nswstatetitles@outlook.com for more details or visit this link here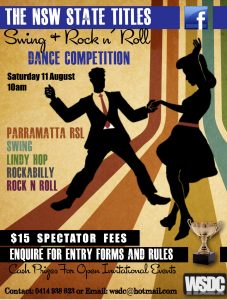 Wild Wild West in July
Get excited for the most anticipated event each year and my favourite!
Tickets have gone on sale for our annual Christmas in July at Central Coast Leagues Club on Saturday 28 July in the Parkview Room. We have sold over 150 tickets to date. Thank you for your quick response. The last 50 tickets on Sale in June!
Our Christmas in July has been a charity event since its inception back in 2008 at Diggers at The Entrance.
Our donations keep pouring in and we are so overwhelmed with everyone's generosity.  Thank you..
We are always looking for new bands and are excited to feature the Smokin Wingtips from Melbourne and our resident DJ Vinnie.  Don't miss this event.
Grab your tickets early to avoid disappointment.
Tickets $25 Adults and $10 for children 6 years to 16 years.
Please check this link for all the details here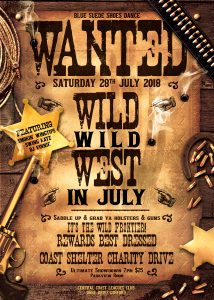 CHROMEFEST BACK TO THE HIGH SCHOOL HOP Fri 26 October Club Mingara
Celebrate Chromefest 10 year anniversary with 2 Live bands!
This is an event not to be missed!!!  We are excited to be the organisers of this event!
Featuring The Lincolns from South Australia and the Class of '58 from the UK with Dj Gav Bean.
Tickets $45 Adults $25 Children 16yrs & Under.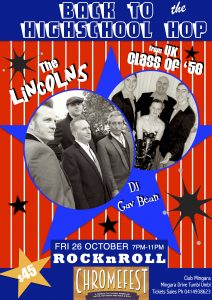 Please note tickets may only be purchased online.  There will be no bank deposits or cash purchases accepted for this event.
There is a No Refund Policy but tickets are transferrable.
Please visit the Events page for all the details here
Saying
If opportunity doesn't knock, Build a door!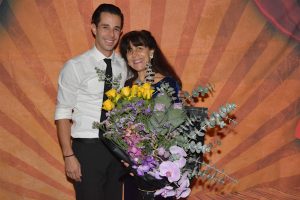 We hope your enjoyed reading our latest news!
Here is a favourite pic from our recent Prom Night!
Grab a partner and get on the dance floor!
Anna & Justin