ROCKTOBER!
DAYLIGHT SAVING Clocks go 1 HOUR FORWARD this Sunday 5 October 2am.

HUGE MONTH of EVENTS!! No time to sleep or even blink!!
Starting with Torque Bar & Grill's last gig on the Sunday 5th October (the Long Weekend), following up Sat 11 October with the Swing Workshop at Stockton RSL with Justin and the Swing Katz.
And if that's not enough to get you in the mood there are 3 major festivals for the latter half of the month in the Central Coast/Hunter Region.
Elvis Festival Hunter Valley 19th October
The Nelson Bay RocknRoll Festival &  19-20th October
& the big one CHROMEFEST 24-26 October
GIG GUIDE
Please be reminded the gig guide is posted every Wednesday on the Website and Facebook Page.
LONG WEEKEND MONDAY CLASSES ARE ON
There will be Classes this Long Weekend Monday at Emu Plains & Camden. Please remember to contact us if you are unable to attend classes.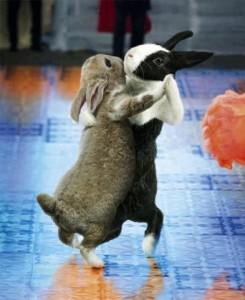 Swing Katz Swing Workshop
The Swing Katz are taking a road trip to the Hunter area!!
Take advantage of the Swing Katz Workshop at Stockton RSL
Saturday 11 October
3pm $25
Stay on for the Social afterwards with La Bamba Rock which is Free. Bistro will be open.
Please register via email bluesuedes@hotmail.com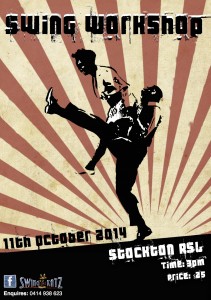 CHROMEFEST DANCE WORKSHOPS AS PER OFFICIAL PROGRAM
Book Now for Dance Workshops to be held Saturday 25 October at El Lago Resort.
Just minutes walk from the Sails Stage.  Tickets on Sale Now & at the door.
10.45am-11.45am Rockabilly with Geoff & Sue Routh Footloose Rockers
12-1pm Swing  with Sydney Swing Katz Charleston & Swing outs
1.15-2.15pm RocknRoll Intermediate Level with Anna Ocello 4 step RocknRoll
All ages $7 per class

CHROMEFEST SOCKHOP is SOLD OUT! Should anyone cancel we will advise you.
Vintage Overdrive & DJ George Houndog Galea
Sat 25 October 7pm Long Jetty Hall 6 Thompson Street, Long Jetty.
One of a Kind Stall at Chromefest
Come and visit our stall at Chromefest. We will be opposite the Sails Stage from Friday to Sunday. We will also have a Blue Suede Shoes Stand at Chromefest this year on the Saturday beside One of a Kind Stall.


End of Year Christmas Party
It's a Pyjama Party!! Looking for best dressed and unique look!
It's that crazy time of the year where we can let our hair done and relax!
Let's see how creative we can become!
We are happy to announce that we have The Aston Martinis performing
The date you ask? Sat 13 December 7pm at Parramatta RSL
Tickets on Sale NOW! Tickets $20. We are organising a bus from Gosford for those of you coming from the Central Coast. Please advise me as soon as possible if you would be interested.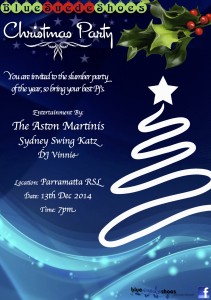 MEDALS AFTERNOON DOORS OPEN 1.30PM FOR 2PM
This year the Medals will be held on the 8 November at Telarah Bowling Club.
Please hand in your nomination forms as soon as possible. Spectators welcomed. There will be social dancing during the afternoon. Come along and support the medallists. Anyone can join in.  Contact Gary Haigh 0412 114 647
It's Frocktober – Let's Rock & Frock up to class!! With the Spring weather warming up let's see everyone make that extra special effort and dress up for class.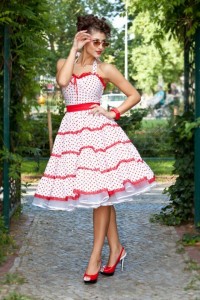 NEW SCHEDULES
PLEASE TAKE NOTE OF THE NEW SCHEDULE FOR THE FOLLOWING VENUES
STOCKTON STARTS 13 OCTOBER
6.30pm – 7.15pm Rockabilly
7.20pm – 8.05pm Cha Cha
8.10pm -8.55pm Swing
GOSFORD STARTS 1ST OCTOBER
6.45pm RocknRoll All Levels
7.35pm Balboa
Swing returns in November
PLEASE NOTE NEW SCHEDULE STARTING 11 NOVEMBER AT LONG JETTY
6pm Kids Classes Anna
6.45pm Beginners RocknRoll –  Anthony & Serah
6.45pm Intermediate RocknRoll/Rockabilly – Anna & Michael
7.30pm Beginners Swing – with Anna continued by Michael & Serah from 8pm
8pm Intermediate Swing – Anna
RocknRoll Prom
Please note the RocknRoll Prom has been moved to Sat 2 May with the Jungle Kings at Doyalson RSL. All is confirmed.
COURTESY CALL/TEXT OR EMAIL
We appreciate everyone's hectic lifestyle and situations do come up at the last minute.  We do however ask if you can possibly advice us of your absence from classes.  Some of our venues require our staff to travel a fair distance up to one and half hours.  This will enable us to contact others in the class and reschedule any classes effected by absentees.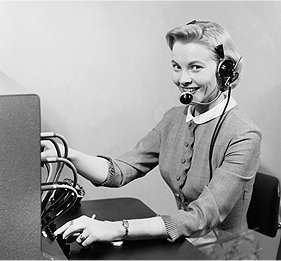 SAYING
To be rich is not what you have in your Savings Account but what you have in your Heart.