Welcome to all our New Students!
Thank you for choosing Blue Suede Shoes Dance School.  Please take a moment and check our monthly update and check our website.  We have a weekly
gig guide updated and posted every Wednesday and don't forget to see what's coming up in the months ahead.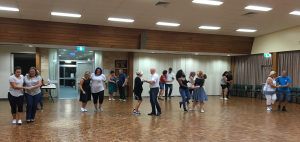 Social Dancing 
Firstly tonight Fri 1st April we will be all dancing at Club Marconi, Bossley Park with No Brakes performing.  We encourage all students to come along, bring the kids. It's free.  Large dance floor and plenty of parking.
Daylight Saving this Sunday
Don't forget to put those clocks back 1 hour.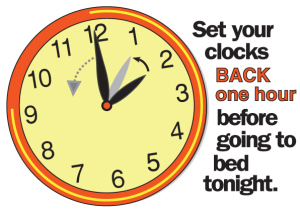 April Courses
Always wanted to dance but not sure where to start?
We have a NEW BLOCK of courses coming to you next Week at some of our locations.
Here's your chance to start at one of our beginners classes.  And for all our current
students bring along a friend and be rewarded!
New this month at Gosford & Plumpton is our Baby loves to Cha Cha classes.
We also have St Louis Shag & Collegiate Shag for our Concord Location and Meringue at Camden RSL on Thursday nights.
Beginner Rockabilly, RocknRoll and Swing courses at selected locations.
Please be sure to visit our Lessons Page for all courses and location updates.
WSDC NSW State Titles 2016
Competitors from around the country converged with more than 50 couples competing last year in a variety of events.
This year we are excited to announce 2 new cash prize sponsors to the value of $1000 for the Youth/Adult Open RocknRoll and Youth/Adult Open Lindy Hop events.
Entry forms are now available for this year's NSW State Titles.
Sponsorships and stall holders are now open.  Please register your interest by emailing us at nswstatetitles@outlook.com or simply ring 0414 938623.
For all updates please Like our WSDC Page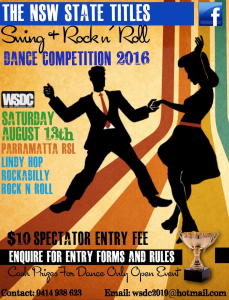 What's New
We have a new location coming to you at Weston Workers Club starting Mon 2 May.
This will be a trial run with Rockabilly and Swing Classes for Beginners and Intermediate.  The club also books Rocknroll and Rockabilly bands and we look forward to some great social nights.  Please spread the word around.
50s Prom New Venue
PLEASE NOTE due to unforeseen circumstances beyond our control we have had to move the 50s Rocknroll Prom to a new venue.
Our previous venue double booked our date & we were treated very unprofessionally by management. After much searching we have confirmed a new venue at Telarah Bowling Club, Clark Street Telarah, minutes away from Maitland. We appreciate your understanding and I do hope you will come along and support this event.
For those going to AutumnFest this venue is only minutes away. We truly apologise for the inconvenience and will honour anyone who wishes a refund.
For more details regarding accommodation etc please visit our Prom Link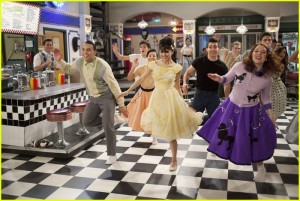 Facebook
Don't miss our Facebook posts.  New Facebook restrictions challenge our reach and its
becoming increasingly difficult to see posts. Please subscribe to our Group page and
Business page to keep in the loop.
Don't forget to follow us on Instagram