Come dancing from the east, west, north or south
A new month of May with new courses we bring
Get ready to Rock, Shim Sham & Swing!

Welcome to all our Newbies in the last month.
This is a monthly guide keeping you up to date with what's happening, trending or simply keeping you in the know.
Cowabunga! Is the word for this month! We have a big one!!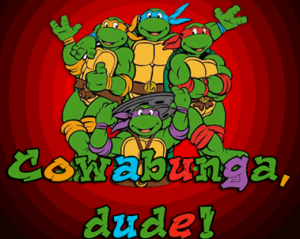 Firstly next Sunday 8 May we celebrate our mums and we would like to wish all the mums a very Happy Mothers Day!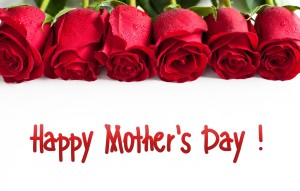 50s RocknRoll Prom Sat 7 May
Are you ready to relish in all things 50's? Are you set for this year's RocknRoll Prom?
There will be classic cars, best dressed, mothers day raffle, dancing, photo booth,
performances by Voodoo Rhythm Shakers, Mitch Capone as Elvis and the Swing Katz.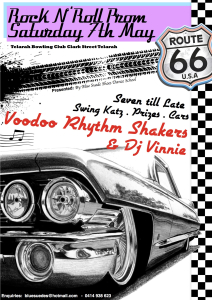 Introducing a new Location in May
Weston Workers Club, Monday 2 May at 7pm
Our first course at this venue is Rockabilly. There will be a Beginners Course and an
Improvers Course for those who have danced Rockabilly.

Announcing our 25th Anniversary Event Tickets on Sale Now!
The Mask Party at Central Coast Leagues Club Sat 30 July Cost $25
This is our 8th Annual Christmas in July Event with the theme "The Mask"
Swing Vs Rockabilly with two bands –
Local band Hellcat III & Sydney band Fire Down Below!
Celebrating 25 years! And what a memorable 25 years we have had with our humble beginners at Ashlar Golf Club in Blacktown in 1991.
Our charity of choice this year is Coast Shelter. A well deserved non-profit charity on the Central Coast looking after the homeless and disadvantaged for over 20 years.
Also, coordinating provision for over 1000 free meals per week.
Book your seat or table now & get in quick to avoid disappointment at this main event.
May Courses
Emu Plains – New Beginners RocknRoll Block starting at Mon 2 May 7.15pm
Concord – New Beginners Block Swing & Lindy Hop Wed 4 May 7pm
Camden RSL -Thursday night starting 5 May It's Sample month different style each week
Beachcomber Toukley – Mon 2 May Rockabilly 7pm and Swing 8pm
Gosford -Shim Sham Workshop Wednesday 18 May 8pm
Weston Workers – Mon 2 May Rockabilly 7pm
Wollongong is back Tuesday 3 May Swing 7pm
Gosford, Plumpton, Long Jetty & Camden timetable will remain the same in May
No Classes at Stockton RSL in May. Stockton returns in June.
For further details please visit our Lessons Page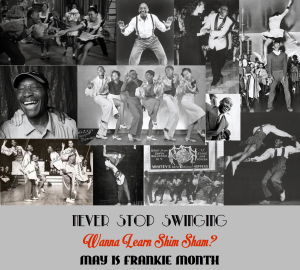 May is Frankie Month and we will be teaching Frankie's favourites in our Swing courses at Long Jetty & Gosford.
WSDC NSW STATE TITLES Parramatta RSL Saturday 13 August
Entry forms are now available for this event.
We have 2 spaces available for stall holders.
Anyone wishing to sponsor an event please email nswstatetitles@outlook.com for
sponsorship form.
Don't forget there's big prize money to be won in the Rocknroll & Lindy Hop Adult Open Events to the sum of $1000 cash prize for each event.
We welcome back our accomplished and talented international and interstate
adjudicators who are joining us once again this year along with our MC Geoff Routh and DJ Grizzly.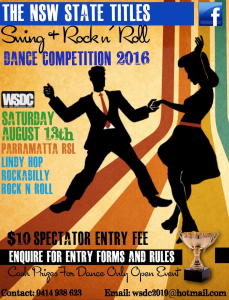 Gigs we recommend
Magoo Charity Sat 14 May at Long Jetty Hall
Kincumber Double Header Sun 22 May
George IV Rockabilly Festival Sat 21 May
The Swinging Cat once a month first Tuesday of the month with
Free lesson at 6.30pm and social dancing to live band afterwards.


Mid week Meet up!  More dancing in May.
Great opportunity to increase your creativity on the dance floor! Put those moves into practice! Don't be shy everyone is welcomed all levels from all venues can come dance and meet everyone in the scene. Discover what all the hype is about.
Fun night of Social Dancing.
Starting with a Free dance lesson at 6.30pm

Gosford will have its first social on Wednesday 25 May 6.30pm-9pm Cost $7
Plumpton social will be Thursday 26 May 6.30pm-9pm Cost $7
Feel free to byo nibblys and drinks. Bring your friends along
Subscribe You tube
Get instant access to class lessons by subscribing to our You Tube channel.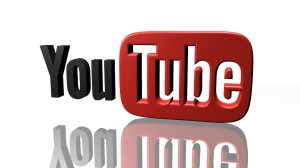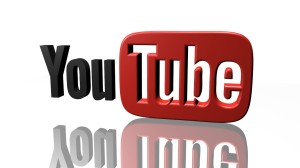 One of a Kind
Our One of a Kind clothing online shop is back. Head on over to the link below and browse at your leisure at some of the recent consignment stock.  A big thank you to all our Consignors for recycling and up-cycling your wonderful frocks and accessories.
Courtesy Call
Please pop us a call, email or text if you are unable to attend class.
If you have booked a private lesson and cancel on the day of the lesson the hall fee of $30 is charged as a cancellation fee and payable.
Unfortunately we need to pass on the overhead costs.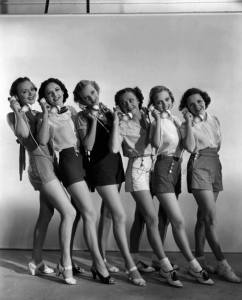 Happy Dancing !