You've made it passed the first month.  A warm welcome to all our new students that have joined any one of our locations!
Its amazing the number of fabulous people in my life that I wouldn't have met if it wasn't for dancing and I'm sure this goes for everyone. There's so much to like about dancing! So don't be shy, get involved, join any one of our classes and come along to our socials, events and dance nights at random locations.
Now take your seat, sit back and relax and check out what we have in store for you.
This Issue
Open Invite
March Courses & New Locations
Special Offer 1 week only!
Easter Egg Hunt
Cruisin Deuces Event Central Coast
Triples Workshop
50s Prom
Save the Date & more
*********************************************************************************
OPEN INVITE TO ALL!  Our first random RocknRoll night for our Sydney Students will be at Club Marconi on Friday 1st April with No Brakes playing.  We would love to see some of our newbies come along and see why the best moments are when you're dancing!!  This is a free event and children are welcomed.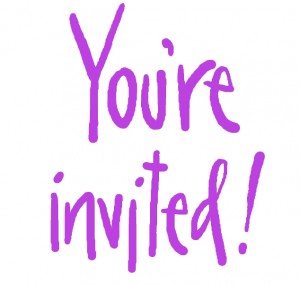 NOW its time to get you in the loop for our upcoming MARCH Courses!
Add a bit of sizzle to your Swing! Razzle Dazzle your RocknRoll!
Stockton 7 March Swing all levels, Rockabilly
Long Jetty 8 March Rockabilly Beginners 7pm & Swing at 8pm
Gosford 2 March RocknRoll/Swing 7pm & Balboa All Levels at 8pm
Concord 2 March RocknRoll Beginners 7pm Swing All Levels 7pm
RocknRoll Intermediate 8pm
Plumpton 3 March Rockabilly Beginners 7pm & Mixed Styles RocknRoll 7pm
Swing Beginners & SwingnShag at 7.50pm
Camden RSL Thursday Ballroom Classes Quickstep 3 March 7.30pm
Camden RSL & Emu Plains New Courses 21 March
For further details including locations please visit this link Lessons page 
New Metropole Venue at Katoomba
Swing Courses beginning this Tuesday 1st March and RocknRoll Course beginning in April at the Metropole.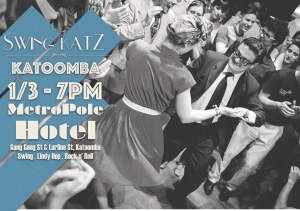 New Beachcomber Venue at Toukley
Join us at the Beach on Monday nights 7.30pm followed by Social Dancing. Swing dancing during the month March.  Beginners welcomed.

Special Offer for Central Coast, Stockton, Plumpton & Concord
 $10 lessons or 2 for $20 in Week 1 at all our venues.  Week 2 for  Long Jetty.
Don't forget to Refer a Friend and get rewarded!  Ask us how?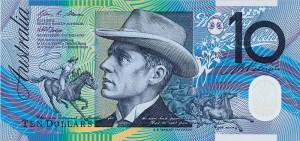 *********************************************************************************
Easter Egg Hunt & Easter Break for Kiddies
Tuesday 22 March at Long Jetty and Thursday 24 March is our Easter Egg Hunt at
Plumpton. Thursday 31 March is the final class for Term 1.  Childrens classes will resume at Long Jetty on Tuesday 19 April and Thursday 21 April for Term 2.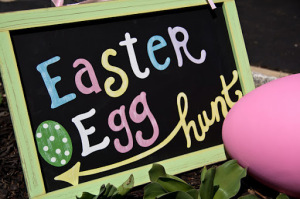 First social at Plumpton
Thank you to everyone who came along to our First Social at Plumpton.  The feedback has wonderful.  We hope to see more of our students from other venues join in.  It was great our new students attend as well.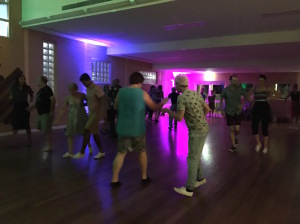 March 5 Double Dose of Cruisin Deuces
Easy Street & Cruisin Deuces by the Lake
Swing Katz performing at Easy Street

Triples Workshop Tues 1 March
Opened to all.
This Tuesday 1st March at Long Jetty will be our first Triples Workshop in a series of 3 this year.  The workshop will commence at 7pm and followed by social dancing.
There will be no Swing class at 8pm.  The Beginners RocknRoll class will still go ahead at 7pm.

*********************************************************************************
Introducing Eden Roper
We are happy to announce the return of Eden Roper to our teaching team. Eden will be commencing at our Stockton Venue in March.  Eden is a bubbly and enthusiastic Kat that brings character, charisma and energy to her classes.  Eden has been doing swing and rock'n'roll for over 6 years now and competes and performs along the way.  We are excited to have Eden back teaching.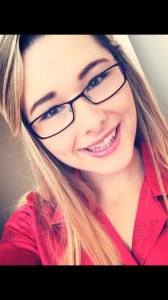 Speaking of return it is great to see Steen Mayer at the Jetty assisiting with the Kiddies and Adults classes.
1950s Prom
Please note change of venue.
Telarah Bowling Club, Clark St, Telarah.
Tickets are now on Sale!  Please email bluesuedes@hotmail.com for your seat.
We have the Voodoo Rhythm Shakers and Guest Elvis Act Mitch Capone with Dj Vinnie.
Also a dance performance by the Sydney Swing Katz.
If you are making a weekend of it. AutmnFest is on at Maitland.  You can stay overnight and visit the Festival.  Please visit our Events Page for further details.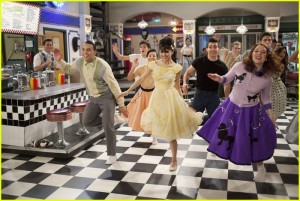 Save the Dates!!
Our 25th Birthday will be held in conjunction with our Christmas In July this year on
Saturday 30 July with 2 bands.  We will have a Swing band Fire Down Below and popular
local band Hellcat III. Details to come next month.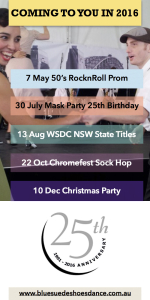 Bellfuries at Manhattan SuperBowlMascot
Tickets are available for the Bellfuries Gig at Manhattan Super Bowl!
Great band from the US and fabulous venue.
Tickets $35 Book now and don't be disappointed.

Vintage Hair Styling Workshop Central Coast
What a fabulous day!! Here is a picture of the beautiful ladies after our very first Pincurls & Bobby Pins, Powder & Paint Workshop.  A day of vintage hairstyling and makeup by the wonderful Miss Pixie and Nasya from Boogie Bop Dames.
If there are any ladies in the Sydney area that are interested in one of these workshops please let me know. We would like a minimum of 10 to run the workshop.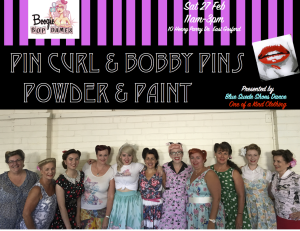 Courtesy Call
Please pop us a call, email or text if you are unable to attend class.
If you have booked a private lesson and cancel on the day of the lesson the hall fee of $30 is charged as a cancellation fee and payable.  Unfortunately we need to pass on the overhead costs.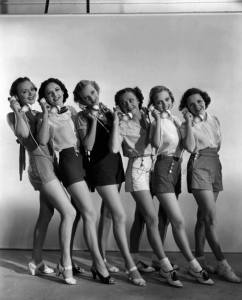 Saying
Look in the mirror that's your competition…..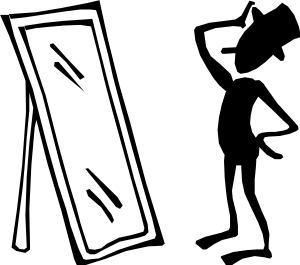 See you on the dance floor
Hipsters & Twisters
Find us on FB and Instagram