Stand up & Cheer!
Welcome back to class! All venues are back this February!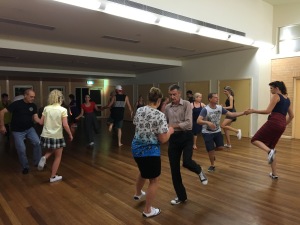 A Year of Great Change
We would like to welcome all our new students who have joined us this month.
In our last newsletter we promoted plenty in store for 2016. We've kept one foot on the pedal to keep improving and bring the latest to you.
In this issue
Plumpton Shake the Shack Social
50s RocknRoll Prom
The Hellcat III 13 Feb/Summer City Rumble 14 Feb
It' our 25th Birthday Year
Charleston Challenge
Courses
New Venue Emu Plains
Katoomba Short Course in March
Central Coast, Stockton & Wollongong classes back
Dance'n'Dine
Ladies Hair Workshop
Saying
APPLAUSE!
Thank you to the dancers who supported the Kincumber Double Header. Management was overwhelmed and they are planning a second event in April. Also, a special thanks to those who came along to Canton Beach Australia Day Celebrations at such notice. Janet was grateful for your efforts.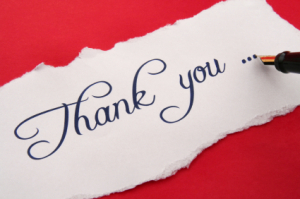 Shake the Shack
This year we are introducing Social Dance Parties at Plumpton.
Come along to our First Social Night "Let's Shake the Shack"
Thursday 25 February 6.30pm More details to come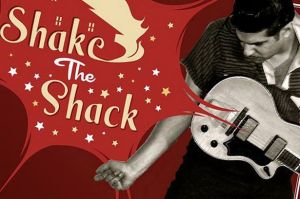 50s RocknRoll Prom
Morriset Country Club is the place to be  with Voodoo Rhythm Shakers and DJ Vinnie on Sat 7 May at 7pm.
The Club has a long history of RocknRoll and Rockabilly and it's only fitting to bring the Prom to this venue. We have secured a few allocated spaces for classic cars at the front
entrance in the staff and director carpark. Limited spots available. Please book your spot to avoid disappointment.

Valentines Weekend Gig
Central Coast 
Sat 13 Feb Diggers at the Entrance with Hellcat III
Sun 14 Feb Summer City Rumble The Entrance Memorial Park
City Slickers
Sat 13 Marrickville Bowling Club Hi Boys & Rock Cat Rock

25th Birthday Bash
We will be going off with a bang in 2016!
Save the date 30 July 7pm
The Central Coast Leagues Club for our Quarter Century Birthday!
Welcoming all Students and Friends!
Coupled up with 2 bands! "Rockabilly'n'Swing" to entertain everyone!
And our theme is a"Mask Party"
More news to follow next month
Charleston Challenge Sat Feb 6
Join the Charleston Challenge at the Hydro Majestic in the Blue Mountains. Calling all
fellow dancers to the Hydro Majestic and dress up in the Roaring 20's.  Let's see if we can break the World Record and bring it back to Oz.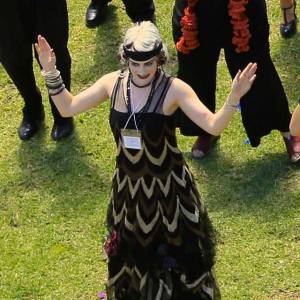 Courses
All venues will be back from Monday 1st February.
Reminder new venue for Emu Plains is the Emu Plains Public School 13 Emerald Street


For our complete timetable please click on Lessons link
Also coming to Katoomba a 5 week short course starting Tuesday March 1st

Ballroom/Latin Classes
Every Thursday night at Camden RSL beginning Thurs 4 Feb with Bachata

What's the next big thing?
Putting Central Coast back on the Map!!
WANTED!!! dancers!!!
What's the catch, there is none! You've asked for it and we've got it! Rockabilly and Swing bands. More social events, more choice of bands, more dancing. We need your support. We have been offered a couple of venues to run events Fri/Sat nights and Sunday afternoons.
Keep your eyes peeled on Facebook and your email box.

50s Dance'n'Dine
Expression of Interest for a 50s Dance'n'Dine Party.
We are proposing to swap one of our Long Jetty Socials to the American Diner at The Entrance .
Eli the Manager has offered us a menu at $30 per head (adults) to include a 2 course meal and $6 children's meal and the venue will be closed to the public for us dancers all night from 6.30pm .
Please email me your interest.   This is opened to all dancers. Plenty of dance floor! Bookings essential with deposit. There is a minimum required.

Ladies Hair Workshop
Ever wanted to learn or perfect the 40s/50's hairstyles?
Keep Saturday 27 February free
Details to follow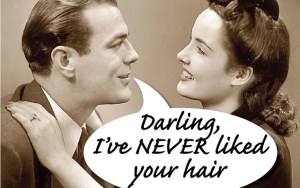 Saying


Follow us on Instagram #bluesuedes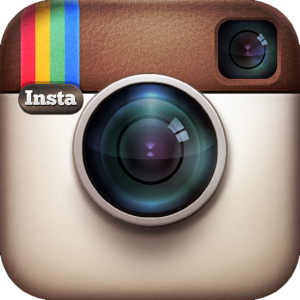 See you on the dance floor
Hipsters & Twisters