Get your game face on! It's the New Year! Its DANCE time!
Happy New Year Folks! Get up & Dance! Make it Happen in 2016!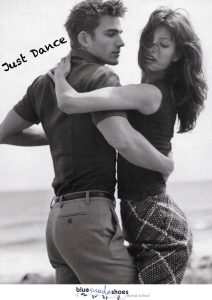 Here at Blue Suede Shoes Dance School we are celebrating our 25th year and we
have added NEW courses, NEW formats and more socials to kick start the year, but still keeping your old favourites.
Waste no time, get in quick & grab your spot and don't forget to take advantage of our
HOT offers. More mates, Cheaper rates!
We are looking forward to getting back on the dance floor!
This is a big issue, so put your feet up, prepare that cuppa and read on!
KEEPING YOU IN THE KNOW THIS ISSUE
– New Courses
– Upcoming Events
– New Location for Emu Plains
– Keeping you in the know
– Kids on the Move
– Video Subscriptions
– Out & About
– Back to School Recap
– Saying for the Month Walt Disney
THAT MOMENT WHEN YOU GO BACK TO DANCE AFTER A LONG BREAK!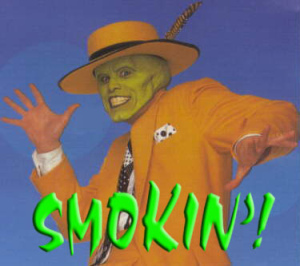 COURSE OUTLAY
Shaking it up this year with our  4 & 5 week courses that start the first week of each month and rotating styles every month between Charleston/Swing/Lindy Hop/Jive/
Rockabilly/RocknRoll/St Louis Shag/Ballroom. Please take note of new times at some of the locations and please note new venue for Emu Plains.
BEGINNERS:  We recommend you complete two months of Beginners Level 1 before
moving to next level. We recommend beginners to start in week 1 or week 2 of the course.
INTERMEDIATE & ABOVE – Dancers at this level are welcome to drop in any of our courses throughout the year.
For more detailed information regarding our courses times and locations please
visit Lesson Page. Below are the start dates for each location.
CAMDEN RSL – Monday 18 January
CONCORD – Wednesday 20 January
PLUMPTON – Thursday 21 January – new times
EMU PLAINS – Monday 1 February *new venue
STOCKTON RSL – Monday 1 Feb – new format
LONG JETTY – Tuesday 2 Feb – new times
GOSFORD – Wednesday 3 Feb – new times
CAMDEN RSL – Thursday 4 Feb –  Ballroom TBC
WOLLONGONG – TBC
EMU PLAINS VENUE
Please note we have a new venue for Emu Plains and we will commence Monday 1st February. This year we will be moving to Emu Plains Public School Hall situated at 13-17 Emerald St, Emu Plains.  Beginners RocknRoll 7.15pm & Swing/Charleston at 8.15pm

KEEPING YOU IN THE KNOW
There are exciting times ahead and as always our Events will be bigger and better!
Have your diaries ready!  Please SAVE THE DATES.. (click on image)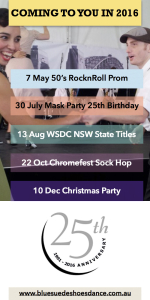 KIDS ON THE MOOVE
Our Dance School was founded on the young ones and we still feel strongly about bringing awareness to this age group. Teaching them the happy dances of  RocknRoll and Lindy Hop!  Classes will commence at Long Jetty on Tues 2 February and Plumpton 4 February.
Please spread the word! Boys and girls from 5 years to 15 years.

SAYING OF THE MONTH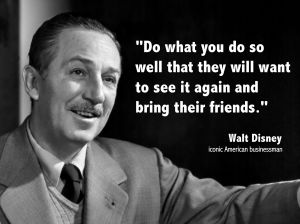 VIDEO SUBSCRIPTIONS
Looking to recap classes or get that extra lesson away from class.  Our video subscription is available once again for $40, less than $1 a week.
Email us for more details bluesuedes@hotmail.com
OUT AND ABOUT
Remember to keep in touch on our Facebook Pages and visit our Gig Guide & Events pages for all social events and places to dance on the weekend. Catch us next week on
Saturday 16 January at the Lady Luck Festival at Carrington Hotel in Katoomba and then join us Sunday 17 January at Kincumber Hotel from 2pm for an afternoon of Rockabilly with Hellcat III & Voodoo Rhythm Shakers.  Support your clubs and venues.

BACK TO SCHOOL RECAP
The Class of 2015! Another Awesome night! Thanks to the Cruising Deuces & Dj Vinnie.
FANTASTIC performances by the Swing Katz, Bratz Pack and Happy Feet and all our
students who participated in the Christmas Routine.
Congratulations to all our winners!
Student of the Year (Dux of the Year) – Lee Holt
Couple of the Year – Sue Wells & Don Jones
Junior of the Year – Phoenix Williams
Encouragement Award – Jaiden Holt & Sienna McMullen
Life Time Award – Jim Boyd
Highest Achievers – Jonathan Bell & Liz Stride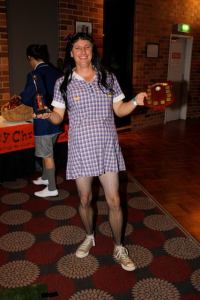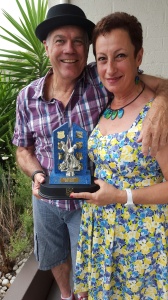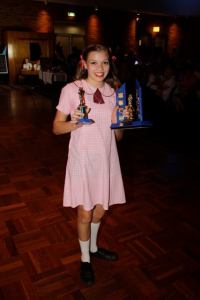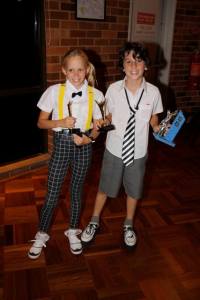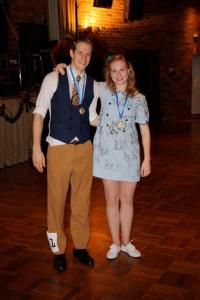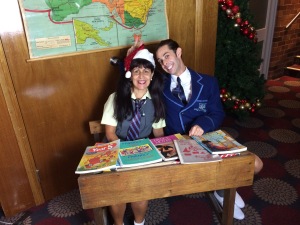 From the Desk
Anna & Justin