HAPPY BIRTHDAY BLUE SUEDE SHOES DANCE SCHOOL
Hello August!!
With only 1 month left of Winter and celebrating our 25th Birthday its going to be a
smashing end to the season. PLEASE see below for Sept Courses and upcoming events.
Please be reminded our News is bi-monthly our next edition will be ready for ROCKTOBER.
To all our students NEW and OLD this is your Birthday!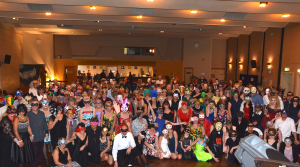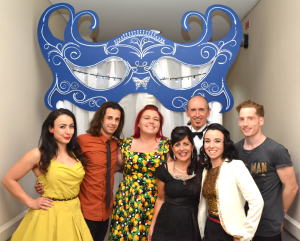 ******************************************************************************************
Chromefest Sockhop
We have around 2 tables remaining for this years Chromesfest Sockhop. Get in quick and avoid disappointment.
We have secured the popular NO BRAKES with DJ Gav Bean and tickets remain at the low price of $15. Drinks and water will be on sale and snack food.
Sat 22 October
Long Jetty Hall 6 Thompson Street Long Jetty boasting the largest dance floor in the area. Doors open 6.30pm for 7pm start.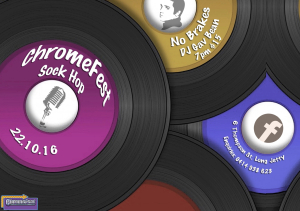 Courses August/September
Toowoon Bay Every Tuesday RocknRoll 7pm Swing Advance 8pm New courses 6 Sept
Camden RSL Monday Swing from 6.45pm and RocknRoll 8.25pm
Emu Plains Mondays from 7.15pm RocknRoll and Swing 8.10pm New course 5 Sept
Mayfield West Every Monday Rockabilly 7pm & Swing at 8pm New course 29 August
Toukley Uniting Church Hall Monday 8 August 7pm Commences 10 Oct
Concord Wednesdays Swing Intermediate Hall 1 and RocknRoll Intermediate 8pm
Swing Beginners 17 Aug 7pm New course 17 August
Gosford RocknRoll Beginners 7pm & RocknRoll Performance 7pm New course 7 Sept
Plumpton Thursdays RocknRoll 7pm & Swing all Levels 7.55pm New course 15 Sept
Camden RSL Thursday Foxtrot 7pm New course starts 8 Sept
For all our locations and complete schedule click here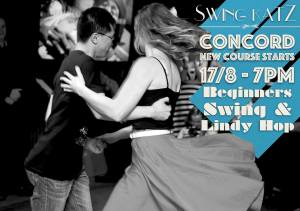 DANCE PARTY

Splishing and a splashing moving and a grooving … did you know there was a party going on….
Our next Social Dance is at our Gosford Venue on Wednesday 31 August at 6.30pm $6 entry
Cnr Albany Street North & Henry Wheeler Place
Bring a plate, drinks and your dance shoes!
Everyone welcomed.

NSW STATE TITLES
Next Saturday 13 August is The NSW STATE TITLES and will be held at Parramatta RSL. The doors open at 9am for competitors and officials and at 9.30am for spectactors. Please note all tables have been sold and are all reserved. There are seats available at some tables and along the back wall. There is also standing room.  The first event will start at 10.15am and should finish at 5.30pm.
Bring your dance shoes as there will be social dancing throughout the day and during the lunch break.
For full details please visit our link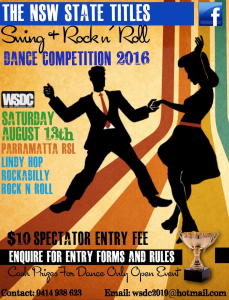 **********************************************************************************
End of Year Christmas Party Circus Theme
Save the Date Sat 10 Dec at Parramatta RSL
With Lemon Squeezin Daddies and Pearl
This year's Student Routine will be choreographed to the song Common Everybody.
Christmas Routine will commence in October at all venues.
TICKETS on Sale end of 20 August $20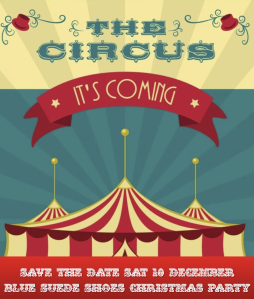 Courtesy Call
 Please pop us a call, email or text if you are unable to attend class.
If you have booked a private lesson and cancel on the day of the lesson the hall fee of $30 will be charged as a cancellation fee and is payable.
For any of our smaller groups please message or email us if you are not able to attend so we can arrange to merge classes.  Your co-operation is appreciated.
To all our guests at The Mask Party thank you so much for making it a memorable event.
Below are the links to the albums.
Mask Album 1
Mask Album 2
Mask Album 3
You have made a difference!! The generosity from all our guests who donated to Coast Shelter with our food and clothing drive as well as the cash donations was by far the most generous we have ever collected. Congratulations and thank you.
 Thank you from the bottom of my heart. Justin and I are truly grateful.
So many worked effortlessly and gave of their time selflessly. I feel truly blessed and touched by your continued support.
25 years of the best time of my LIFE! So many wonderful people have walked on to our dance floor.
Thank you to Fire Down Below, Hellcat III and DJ Vinnie (Robert Vincent for the best dance music! To Justin Di Paola and the Swing Katz for their enthusiasm, passion and their performance as well as James Star & Suzie Braumann special performance.
Special thanks to Lee Holt for his artistic flare with the Mask Entrance & Photobooth.
I'm grateful to the Ushers and there were many, Ian Findley Kirrie, Jack AberAbigail Aber Serah Aber.  Sue Wells & Don Jones for transporting the coast shelter collection and lastly Mr C (Michael Ciantar for the photography and being my biggest supporter.
Saying
Bees come together working in a hive for the same cause
Dance with your heart
Anna & Justin
https://www.facebook.com/SwingnRock/photos/?tab=album&album_id=1151717718203042