Welcome back!
Is this your first time at BSS Dance?
We like to give you a friendly 'hello" and hope you love our classes and look forward to seeing you at some of our events throughout the year!
If this is your first newsletter we would like to advise that you can pop in and visit our
website at your leisure. We post our Newsletter bi-monthly as we know you are busy with day to day work and family commitments. (Feb-Apr-Jun-Aug-Oct-Dec)
The Gig Guide is updated every Wednesday and all previous Newsletters are kept in the archives and can be read at anytime.
The Where to Learn – Lessons page is updated every week so please do check for any last minute changes. For faster and more efficient updates you may also visit our Facebook Page. So relax and check out what's in this issue.
 This issue….
Course Details                                Calendar Major events
Annual Prom                                   Dancing Dayz Socials
Fees & Incentives                           Just for Kids
The NSW State Titles                   4 plus 4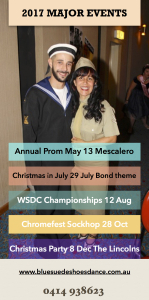 Annual 1950s Prom Dance 13 May 2017
It's Prom time once again on Saturday 13 May!
Rev those engines, flounce those skirts and get your Blue Suede Shoes on!
We are happy to announce Mescalero performing at Telarah Bowling Club with DJ Vinnie and a performance by the Sydney Swing Katz will have you hanging on to your seats. Looking for Prom Queen and Prom King and prizes for the Best Dressed. Tickets will be on Sale mid February please email bluesuedes@hotmail.com to book your table or seat.
We do invite classic car owners to bring your cars along to park out the front of the club.
Tickets will be $20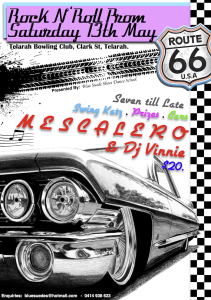 The NSW STATE TITLES
Attention competitors, spectators, teachers and adjudicators. Please mark your diaries for this years Annual NSW State Titles to be held at Sat 12 August at Parramatta RSL. This event is open to all ages and all levels. Entry forms and spectactor tickets will be available from March. We are happy to announce interest from Queensland and new members from Melbourne this year.
Sponsorship is open now. If you wish to become a Sponsor please email
nswstatetitles@outlook.com for your form and details. The championship relies on the Sponsorships program each year to promote the event and continue its success.  For all updates please click WSDC
We do ask all adjudicators and Studio owners to encourage their students both beginners and intermediate levels. This year there are new adjudicators joining our team bring a fresh new approach.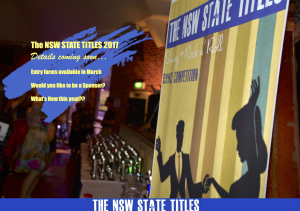 One of a kind Stall
Thank you to everyone who popped in to our Stall at Lady Luck. It was a huge success and special thanks to Sue Wells and Don Jones for assisting Michael and myself on the day. The next One of a kind market will be at the Fashion Circle at Central Coast Leagues Club, Gosford on Sunday 19 February 10am to 2pm. Visit us on Facebook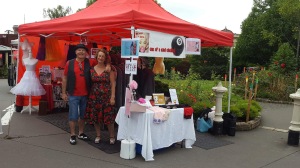 Troupe & workshops
With so many requests last year for the Katz to come and teach on the coast we are now inviting you to share your expressions of interest for workshops in the Central Coast area.   These will be opened to all levels and all ages with a member of the Swing Katz teaching. The venue will be Gosford and on a Saturday. A date will not be confirmed until we have the minimum number of 30 students.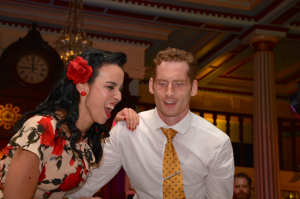 Term 1 Venues & Days


Please note there will be classes at Toowoon Bay on Valentines Day 14 February
For our schedule please click Lessons
Just for Kids
Kiddies classes are held every Thursday at Plumpton Neighbourhood Centre 5.30pm
We accept casual rates at $10 per week or terms$90 for 10 weeks.  There are no registration fees and no costumes or uniforms.  We do ask the children wear comfy shoes and bring bottled water especially in the warmer months.  We encourage children from 5 to 14 years. The classes are fun and have a social atmosphere.  They run for 45minutes and the children will be taught RocknRoll and Lindy Hop. They also have the opportunity to be part of  a team and enter dance competitions and performances troupes.  Parents are asked to wait in the foyer the children are taught in a closed room.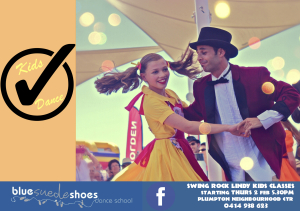 4 plus 4
What's 4 plus 4? Our popular 4 week short courses
Our courses this year have been simplified for all new beginner students and regular intermediate/advance students. Our courses on the Central Coast, Mayfield and Plumpton re start each month, bringing you NEW fresh courses and encouraging new beginner students to join our classes.
These venues will run 4 week courses followed by a continuing 4 weeks to improve and retain the steps and patterns being taught adding flair, technique, increasing tempo and introducing simple moves to help in the transition of the achieving the next level.
Courses will be taught in a routine format to get you up dancing sooner. We will also be introducing our popular ballroom courses with Cha Cha coming firstly to Plumpton in March.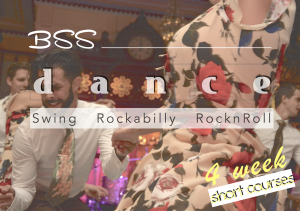 Dancing Dayz Socials
Following the rave of last years Social Nights we have listened to your requests and we are pleased to announce the following confirmed dates for our Socials.
These socials will replace our dance classes on the following dates. Furthermore we are working with bands to perform at some of the midweek socials on the central coast. We do ask for your support as these socials will only continue if they are received well.
Please check the flyer below and print it off for your record. This flyer will be available at all venues in the coming weeks.

Fees & Incentives
We are happy to keep our fees at 2010 prices once again for this first term.
Purchase our Class Passes and save money this month
$50 for 4 Lesson Passes
$100 for 8 Lesson Passes this month $95 Special introductory
$15 pay as you go except for Camden & Emu Plains $10
$10 for children's pay as you go or $90 for 10 weeks
Each month we will have different incentives for both beginners and our loyal regular customers so please check our website for these offers!
We accept MasterCard and Visa for your convenience at certain locations.


Its going to be a big year so please fill your diary with our BSS Events and please note the theme for Christmas in July Sat 29 July Central Coast Leagues Club Gosford.
We have lots of surprises coming your way…..so keep your eyes peeled!

Courtesy Call
Please pick up the phone and give us a call, email or text if you are unable to attend class.
If you have booked a private lesson and cancel on the day of the lesson a cancellation fee of $33 is charged and is payable.
Unfortunately we need to pass on the overhead costs.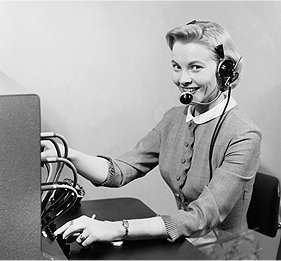 Saying
Its not how long you live, it's how you live
Like us on Facebook and please share our posts and tag your friends