Firstly welcome to all our new students who have joined us since our last news update.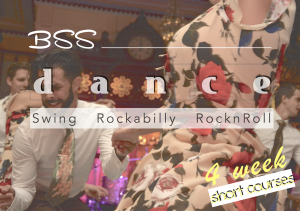 Is this your first time at BSS Dance?
Pop in and browse through our website at your leisure.  We post our News bi-monthly and the next issues are as follows:
May July Sept Nov
Lessons page is updated every week so please do check for any last minute changes.
For faster and more efficient updates you may also like to visit our Facebook Page.
So relax and check out what's in this issue.
This issue….
NEW Course Details
Seniors Week  1st March – 7th March selected Venues
1950S Prom Tickets on Sale Now
Christmas In July James Bond Theme Double Header Returns
NSW State Titles Entry forms available NOW
Chromefest NEWS – Si Cranstoun Sockhop!!!!!
Seniors Week Special Rate 1-7 March
Conditions apply – special offer for March, offer available to Seniors with Senior Cards offer limited to one free pass per person in Week 1.  Available at Gosford,Plumpton, Mayfield West, Toowoon Bay.

March Offer Free Lesson Referral
For the month of March – Pick up one of our business cards place your name on the back and when your Refer a Friend and you will receive a Free Lesson.

We promised it was going to be a BIG YEAR!
We are excited to announce Blue Suede Shoes will be part of Chromefest 2017 and will be hosting 2 events – the Friday night Bop & Chromefest Sockhop.
Trust me you will want to read on for the secret is out and you won't want to miss this!
Please read details below and get in early to avoid disappointment.
WEBSITE UPDATE- SHOP ONLINE
Our Website has been updated and we now accept online payments through the website for your convenience.  All event tickets, DVDs and dance lesson passes, term passes etc can be done from the comfort of your home.  This facility will be in operation from 4 March.
Please note all tickets incur a processing fee online.
Click Here to Buy Tickets BUY


1950s ROCKNROLL PROM DANCE 
Have you booked your seat? Tickets on sale now for the RocknRoll 50s Prom to be held at Telarah Bowling club on Saturday 13 May with Mescalero and Dj Vinnie.
Mescalero are renowned for their experience and will be performing a great mix of RocknRoll and Swing.
Tickets $20 Adults and $10 Children
Please note all tickets purchased online incur a processing fee. (+ $1.50 processing fee)
Spectacular performance by the Sydney Swing Katz and prizes for best dressed and King & Queen of the Prom!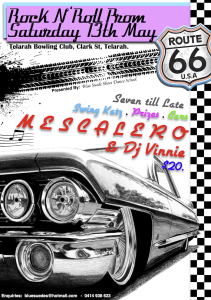 007 XMAS IN JULY ON SALE NOW !!
TICKET SALES have been received well for this years Christmas in July which will be held at Central Coast Leagues Club with another double header followed by last years success.
Jive Bombers and Hellcat III along with Dj Vinnie and the Swing Katz will be performing.  All welcomed please spread the news and invite your friends and lets have some fun – dress in theme.
Our chosen charity once again is Coast Shelter Gosford. We will be collecting clothing, non perishables, toiletries and manchester on the night. Cash donations will also be
accepted and receipted.
Adults $25 Children $10 + $1.50 processing fee online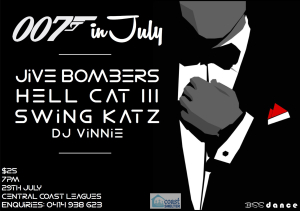 NSW STATE TITLES 2017 ENTRY FORMS AVAILABLE from 15 March.
Please visit this link for more details and like our Facebook page.
We are seeking Sponsorship for the NSW STATE TITLE.  If you wish to be a Sponsor please email nswstatetitles@outlook.com for your Sponsorship form and details.
The championship relies on the Sponsorships program each year to promote the event and continue its success. Click here for updates and like our Facebook page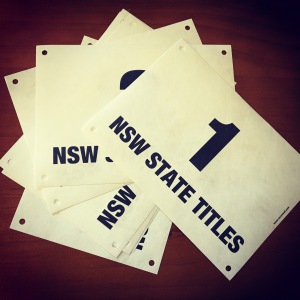 NEW COURSES
KATOOMBA 28 Feb 4 week RocknRoll Couse and 28 March 4 week Swing course
CAMDEN RSL & EMU PLAINS – 20 March New RocknRoll & Swing courses
Plumpton – New RocknRoll and Cha Cha and Beginners Swing courses
Plumpton – Children Lessons 5.30pm
Concord – 22 March New Swing/Lindy Hop Beginners Course
SOCIALS –29 March  Hoe Down at GOSFORD & 30 March  PLUMPTON Social
Don't forget to sign up by emailing us
Full details on Lessons page click here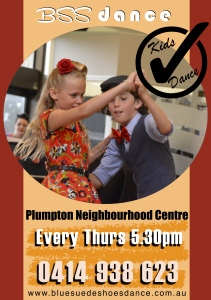 CHROMFEST NEWS!!
Sshhh…..…… you're the first to know!
You have asked for more dance events and large dance floors.  This year in conjunction with Chromefest we will be hosting the following 2 events below. Please get in early as
tickets are limited and Payment must accompany your booking.  Tickets will not be held
without payment.
FRIDAY NIGHT BOP – The Entrance Leagues Club Auditorium
Fri 27 October Tickets $15
with Hellcat III. Dance Floor and seating available and car park.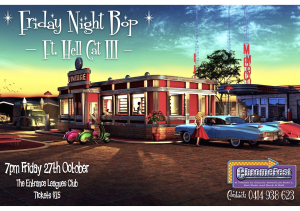 CHROMEFEST SOCKHOP – Mingara Recreation Club Auditorium
Sat 28 October Tickets $45 + $1.50 processing fee
Special International guest Si Cranstoun with Dj Gav Bean
First appearance at Chromefest for Si Cranstoun
Tickets on Sale 2nd March
VISIT this link for all updates and details as they come to hand Click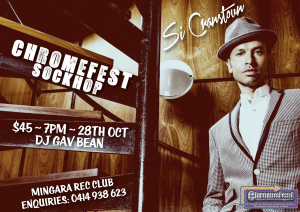 Fees & Incentives
We are happy to keep our fees at 2010 prices once again for this term.
Purchase our Class Passes and save money this month
$50 for 4 Lesson Passes
Usually $100 for 8 Lesson Passes this month $95 Special introductory
$15 pay as you at all venues go except for Camden & Emu Plains $10
$10 for children pay as you go or $90 for 10 weeks
Each month we will have different incentives for both beginners and our loyal regular
customers so please check our website for these offers!

The Gig Guide is updated every Wednesday and all previous Newsletters are kept in the archives and can be read at your leisure.
Saying
If you Build it they will come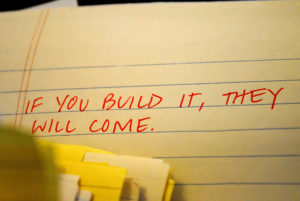 Courtesy Call
Please pick up the phone and give us a call, email or text if you are unable to attend class.
If you have booked a private lesson and cancel on the day of the lesson a
cancellation fee of $33 is charged and is payable.
Unfortunately we need to pass on the overhead costs.

Get Ready for our BIGGEST YEAR yet!!
If you enjoy your classes at Blue Suede Shoes Dance School and have a few minutes please leave us a Review with Google. We have now claimed our website and appear on the right hand side when you type Blue Suede Shoes Dance School.  Simply press on Reviews and drop in a line and give us a rating!
Thank you for your support.
Anna & Justin