Welcome Everyone to our February Newsletter!
All classes are now officially up and running! There was a great BUZZ at all the venues and classes were Amazing! Thank you!
If the first week was any indication, we are up for an Awesome year ahead! Everyone is fired up and keen to learn.
If you weren't able to get to class last week and haven't yet checked in, it's not too late! Make the effort to come along and see what all the hype is about and why we all have so much fun.  It's addictive!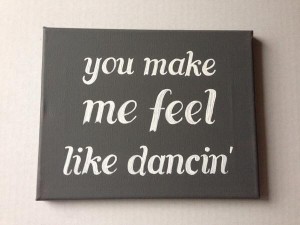 This year we will be keeping you on your toes. So look out for those emails and Facebook posts and be ready for changes month to month. The changes will range from special rates for one night only, social nights, teachers swapping classes and of course new courses.
Love is in the Air! In the month of February be sure to check the gig guide in week 2 and ask someone for a dance on Valentine's Day 14 February.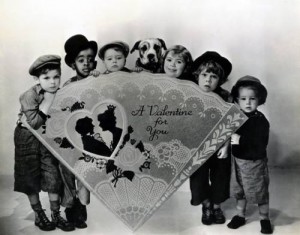 Just 4 Kids classes
The Children's RocknRoll classes will return at Plumpton on Thursday 5 February and Long Jetty 10 February. We are taking new enrolments and are keen to advertise in Primary School Newsletters. If you know of Schools that would embrace this please contact me at bluesuedes@hotmail.com. The Term fees are $90 or $45 1st week of each month for February and March.  We look forward to the return of all our kiddies.

Venues commencing this month
We will be back at the following Venues in February
Stockton 2 February at 7pm
Gosford 4 February at 6.45pm
Please check our Lessons page for updated timetable.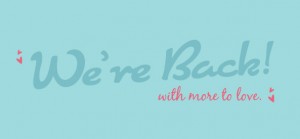 New Courses
Quickstep Course at Camden RSL Thursday 5 February with Matt Adami followed by free social dancing and a Waltz Course at Gosford on Wednesday 4 February with Anna at 7.35pm.  We also have a Bridal Waltz course at our Concord venue starting Wednesday 4 February with Monica.
We welcome all new students at these two venues.
For all our regular RocknRoll, Rockabilly and Swing classes please visit our Lessons Page.

Pass it On & Refer a Friend – It's the start of the year and we are recruiting!
Why not do a friend a favour! Let's not keep it a secret! Do you enjoy your classes? If the answer is Yes, why not Pass on one of our cards with your name on the back of it as the referee. You can Save money on your lessons once the card is redeemed at any of our venues. We truly believe in the Power of Word of Mouth and thank you for your support to date.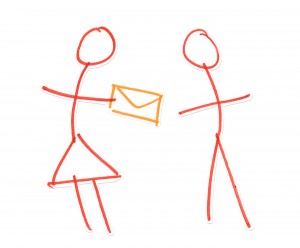 1950s RocknRoll Prom – Tickets are on sale and are going like hot cakes with the first 80 tickets sold in one week. Please email me to book your ticket. We have the Jungle Kings performing and Elvis will be in the house with Aaron Mansfield as our special guest. Once again we will have Siobhan Ford's photobooth, so do frock up and get ready to dance up a storm. Sat 2 May 7pm at Doyason RSL. More details to follow next month. Check our Events Page.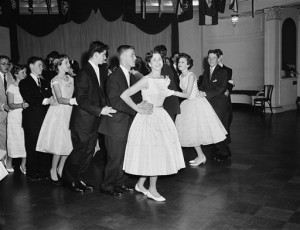 Toowoon Bay Surf Club Charity Night on Sat 7th February – We have been invited by one of our students to attend and perform at this event. They are raising money to educate children and women in under privileged villages in India. Tickets are $15 and may be purchased from Graham by ringing 0419 326 555 or coming along on Tuesday night to Long Jetty.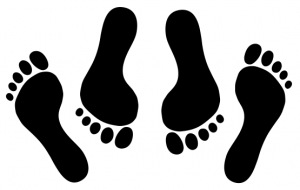 Upcoming Events & Gigs
LIKE US on Facebook to receive your weekly Gig updates or visit our website every Wednesday. Aside from the regular Gigs around town, Check out the following festivals, you may want to book now!  Did you know we have 2 Facebook Pages?  We post all events and gigs on our Group page and all class timetables and updates on our Business Page.
February
Australian Blues Festival Goulburn 5-8 February
Summer City Rumble 15 February


March
Kiama Jazz Festival 7-8 March
Penrith Vintage Festival 21 March
Kurri Kurri Festival 28-29 March

One of a Kind Clothing
A girl should be two things Classy & Fabulous – Coco Chanel
But you ask how?  Turn your old frocks to cash and upgrade your wardrobe!
We had a wonderful market day at Lady Luck! Thank you to all our visitors and assistants and a huge thank you to our Consignors. If you would like  turn your treasures into cash and become a consignor please email me or text me as I am now collecting for the Penrith Vintage Festival. When did you last look through your wardrobe and thought I need an upgrade?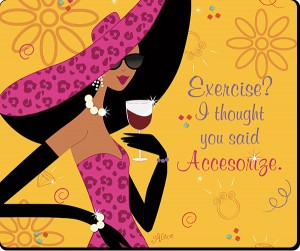 Check Blue Suede Shoes Dance School YouTube Channel for Members
For all our Blue Suede Shoes students don't forget you can subscribe to our YouTube Channel if you haven't already and enjoy viewing some of our past clips.  All weekly class videos for our members are emailed as a private link please respect this as it is a privileged service.
Non Members Video Subscription For those of you who do not attend our classes you may enjoy more videos aside from what is available on our Free YouTube Channel by subscribing.  We have special rates for non members.  For a very small fee less than $1 a week – want to catch up & review, be first in line, or simply learn to dance online.  Join our Subscription Program and receive weekly videos in a number of styles. Rockabilly, RocknRoll, Slow Swing, Lindy Hop, Balboa, 1920s Charleston, Waltz, Quickstep, Cha Cha.
Blue Suede Shoes Dance School YouTube Channel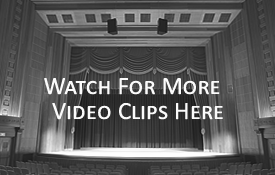 The Power of Word of Mouth
Are you self employed? We believe word of mouth is the best method to grow your business. Do you have a Business Card? Take advantage during the month of February with our Business Card Bowl. Drop in your business card and we will draw a business card at the end of each term commencing with Easter Week for your chance to win a free 4 Lesson class pass. It's as simple as that! We will also advertise your business card through our mailing list.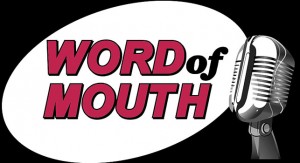 Plumpton Review
The definition of a new start to this New Year has been demonstrated by all our returning students from last year's Woodcroft venue. When one door closes another opens. Whilst I was a fish out of water in week one, I can gladly say I felt more at home in week two. Thank you to all the staff, our newbies and all our loyal students. Woodcroft was home for over 2 decades but we have been blessed with our wonderful new venue.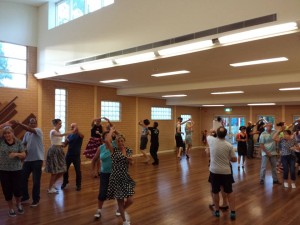 Woollongong Dance Classes at Dancespace
Sydney Swing Katz will be running a 4 week short course at Dancespace Studio in Wollongong. For any information regarding registration please contact James or Dancespace Studio.

Tricks, Dips and Jump Workshop 1st March
Want to learn a few new dips & tricks to spice up your dancing?
Come and join the Tricks, Dips and Jump Workshop to be held on Sun 1st March.
Whether you Rock or Swing this workshop is for you.  We have the experience of the Sydney Swing Katz taking you through step by step!
St Stephens Presbyterian Church Hall Corner Concord Rd & Correys Ave, North Strathfield. See flyer for details.  2pm-4pm $20 per person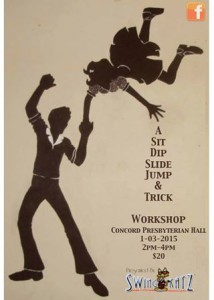 WHATS NEW!!! New venue on the North Shore
There have been numerous requests to run classes on the North Shore. We are excited and pleased to announce we have found a venue and will commence a short course very soon at the Neutral Bay Club.  Classes will be held on Thursday nights. We are taking enrolments with registration fees from this month. If you have friends and family in the area who have an interest in RocknRoll or Swing Classes please pass our details. For those who live in the area please express your interest by return email to bluesuedes@hotmail.com.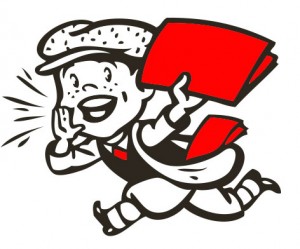 SAYING
Let your SMILE change the world, Don't let the world change your SMILE
That's a wrap everyone!
enjoy the weekend & Come dance with us!
Anna & Justin