"Today's music ain't go that same soul. I like that old time rock and roll."
This line resonates not just with music but with our everday rhythm in life. Today's fast life has lost it's soul. I'd like to bring back some of the old simple yesteryear slow life.
Living the slow life for the past 3 months really places perspective into going back to basics and how little we really need to live. The less I have the happier and lighter I feel. It's our family and friends and the time we have with them that is important. LIfe is not about
accumulating stuff which only makes us heavier and in turn brings stress.
This edition we have new Spring courses. Please spread the word if you have friends that would like to learn and have been putting it off forever. This is the time to start. I received a beautiful email this week, a new enquiry asking if it was too late to start learning in their 70's. It's never too late!
New course dates
Spring courses start as early as this Monday coming
Monday 4 September Emu Plains Public School Hall
Wednesday 6 September Concord Presbyterian Hall
Thursday 5 October Gosford Hall
Clarendon course has begun and its not too late to come along and learn to dance.
These courses are tailored for absolute beginners. We get you off your seat onto the floor dancing like Fred and Ginger in no time. Join the fun, friendly, family atmosphere.
Fathers Day
Don't forget to spoil those Dads this weekend! Take them dancing and let them leash their inner John Travolta! We hope all the father figures will have a memorable day!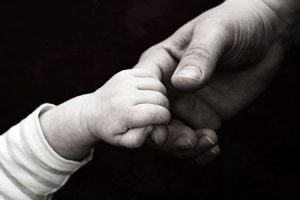 Rocktober Events
ChromeFest Sockhop
Can you believe it we can now say ChromeFest is next month. We have Mescalero featuring Don Hopkins performing.
We have 25 tickets left for the Friday Sockhop . Please message or email me for tickets. You may also purchase them via our website shopping cart Events tab. Please note there are no refunds but you may transfer the tickets.
Date Fri 27 October
Venue Gosford Hall 217 Albany Street North at Gosford nearest cross street Henry Wheeler Place
Time 7pm-11pm
Tickets $28 by bank deposit
BSB 062121  ACC 10618711 Acc Name Anna Ocello
ChromeFest Saturday Jive
This is a ChromeFest event that I will be overseeing on the night. If you wish to
purchase tickets please visit the Chromefest.org site ticket events page.
Double Header A band called Twang and Bad Luck Kitty $32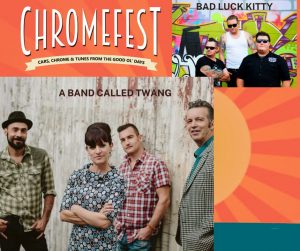 End of year Christmas Party
It will be an end of year party but the start of Summer where all the FUN begins.
We can now confirm our end of year Christmas Party for Saturday 2 December back at one of our old stomping grounds Castle Hill Bowling Club. We are happy to have the Jive Bombers performing and our theme is All White Summer party.
It is customary at our end of year event to decorate your own table. We have prizes for best dressed table so get your creative juices ready.
Christmas routine – if anyone is interested in doing a routine for the Christmas Party please let us know so we can structure classes accordingly.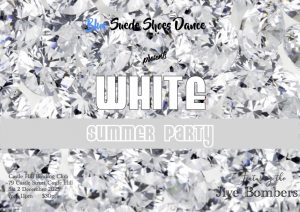 Gosford Socials
We are bringing back our Gosford socials as early as Friday 20 October. I do hope you will all support this event and that we can continue it through to December and into 2024.